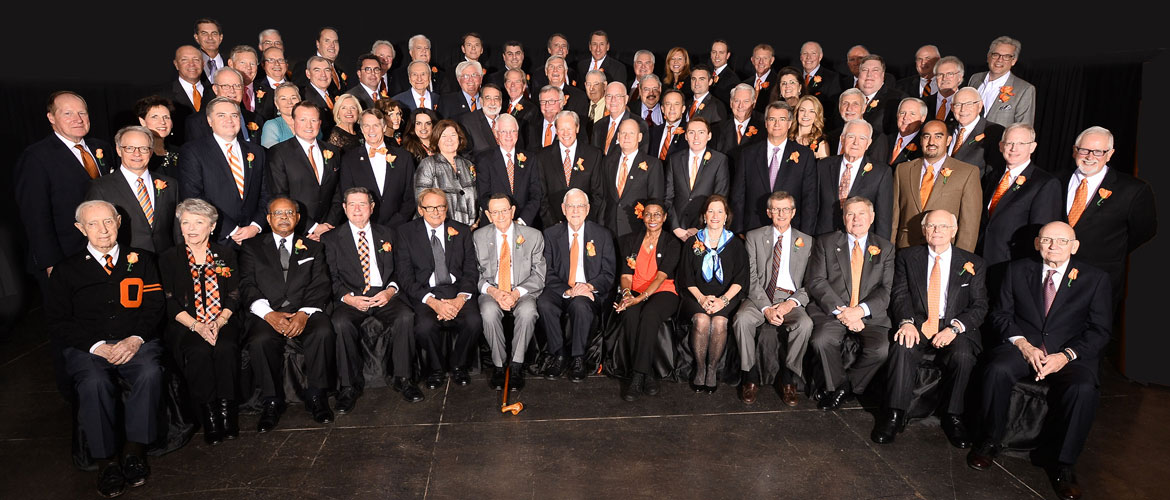 Jennifer Reid Grigsby makes 'Spears School Tributes: 100 For 100' list
Saturday, November 1, 2014
Accounting (1991)
Jennifer Grigsby's days at Oklahoma State University guided her path to success. Although Grigsby's persona speaks for itself, she credits a lot of her achievements to the Spears School of Business.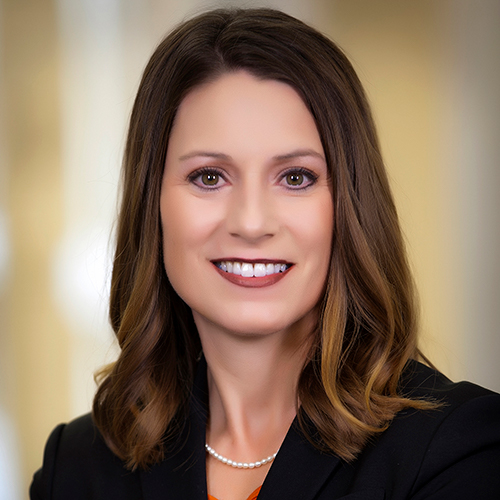 "I received a tremendous education from the School of Accounting and I'm very proud of it," Grigsby said. "… I am very passionate about the Spears School's success and am proud of its national ranking as one of the top business schools in the country. I am very committed to the fund raising effort for the new business building and believe our first-class students and faculty deserve a first-class facility."
Before launching her outstanding career, Grigsby relished her love for sports by participating in various intramurals during her collegiate years. As a member of Pi Beta Phi sorority, Grigsby served as the Pi Phi Sports Chairman and was given the Mary Cheryl Mannering Outstanding Greek Sportswoman Award from 1990-1991.
She was also named at various times to the All-Greek teams for softball, volleyball, flag football and soccer. In continuation to her love for sports, Grigsby served as a Diamond Doll for the OSU baseball team. This organization hits close to home for Grigsby, for her father played baseball for the Cowboys in the early '60s.
Not only did Grigsby find a lasting relationship with the university, but also her future husband, Steve, while attending school. Steve shares her passion for sports as well, making the two a perfect fit.
After graduation, Grigsby started her career as a public accounting auditor for Deloitte & Touche, now Deloitte LLP, and has been a Certified Public Accountant since 1992. From there, she worked for an aircraft manufacturing company in Oklahoma City before joining Chesapeake Energy Corporation in 1995. Grigsby started with Chesapeake when it was a very small and young public company and says she was fortunate to contribute, along with her colleagues, to its tremendous growth throughout the 18-plus years she worked there.
For her exceptional professional achievements, Grigsby was recently inducted into the Spears School of Business Hall of Fame and has also been inducted into the School of Accounting's Wilton T. Anderson Hall of Fame. Grigsby has received multiple recognitions for her professional career and her philanthropic service to OSU and the Oklahoma City community, including recently being named the Junior League of Oklahoma City's Sustainer of the Year for 2014 and in November will be recognized as the Meinders School of Business Distinguished Alumni at Oklahoma City University.
Grigsby is an active volunteer at OSU and in Oklahoma City and is currently serving as Board Chair for the OSU Alumni Association, a member of the Board of Trustees of the OSU Foundation, a founding member of Women for OSU and serves on the boards of The Petroleum Club of Oklahoma City, the Oklahoma Heritage Association, the YMCA of Greater Oklahoma City and Leadership Oklahoma City. Grigsby also serves as a director for CrossFirst Holdings, a bank holding company based in Leawood, Kansas.
After learning of her nomination as "Spears School Tributes: 100 For 100," Grigsby says it is tremendously humbling.
"In fact, it's a bit hard to wrap my head around," Grigsby said. "Over the past 100 years, the Spears School has graduated thousands of outstanding students who have, and right now, are changing the world. So, to be recognized along with 99 others as graduates who 'exemplify the OSU and Spears School spirit' is truly humbling and very special to me."
Grigsby currently resides in Edmond, Oklahoma, with her husband and two boys, Reid, 14, and Jack, 10. The family carries on the tradition of being sports fanatics and spends most of their free time cheering on OSU's athletic teams and the Oklahoma City Thunder.