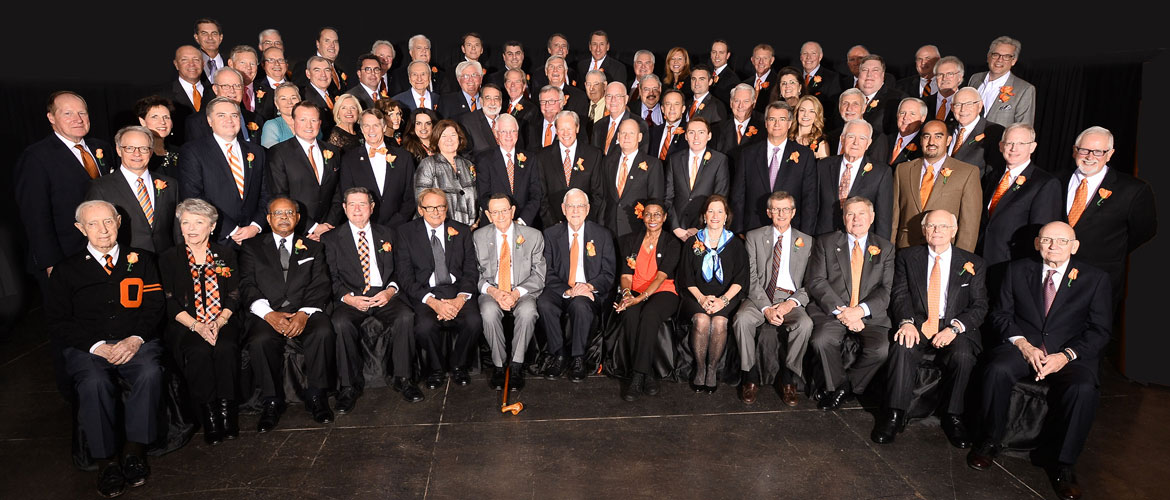 Jerry R. Nichols makes 'Spears School Tributes: 100 For 100' list
Saturday, November 1, 2014
General Business (1964)
Jerry R. Nichols' decision to attend Oklahoma State University changed his life. The Oklahoma City native earned his bachelor's degree in general business from OSU's business school in 1964. He then worked three years before deciding to attend law school at the University of Tulsa from 1967 to 1969.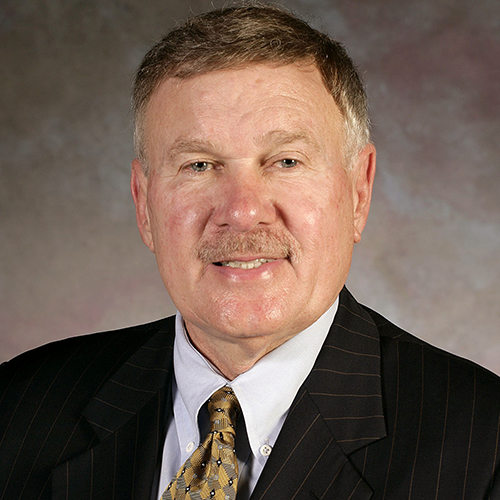 Nichols actually had more connections to the University of Oklahoma when he graduated from Putnam City High School in Oklahoma City. He was a wrestler during his high school days and often worked out with some of the starters on the OU wrestling team. However, Norman was just too close and he wanted to turn over a fresh leaf. A new start along with the beauty of OSU's architecture is what ultimately drew him to Stillwater.
While at OSU, he was a member of Sigma Nu fraternity, which had a prime location to admiring the campus. He served as secretary and later as commander during his senior year. He made the College of Business Dean's Honor Roll and was a member of the Business Student Council and the Student Government Association.
The business school had a meaningful impact on Nichols. He describes the professors as "top drawer" in every class and as strong leaders in their subjects.
"I was always about 50 percent intimidated by their expertise, knowledge and command of the classroom," he said. "I really admired that."
Eugene Swearingen is one of the professors that he remembers so favorably. Nichols recalls that he actually looked forward to whatever class the charismatic Swearingen was teaching. Wilton T. Anderson was another memorable professor due to his depth of knowledge on the subject matter of accounting.
"I really enjoyed the business courses and I always wanted to be a businessman," Nichols said. "I didn't know what that meant until I went into the business program at OSU. There I learned to think like a businessman. It really helped me a lot to understand what I call 'the world.'"
After graduation, Nichols went to work for a small insurance holding company. He was involved in the department that specialized in the acquisition of small insurance companies and hostile takeovers meaning the company would take an aggressive, hostile position in forcing companies to sell.
"I found that really fun," he said. "That was strong juice for a guy right out of college."
In 1967, Nichols decided to attend law school at the University of Tulsa. His business foundation is what ultimately cemented that decision. While there, he mostly studied business law.
Nichols currently is of counsel at Hall Estill, a firm he has worked with since 2006. Prior to that, he worked for the law firm Nichols, Wolfe, Stamper, Nally, Fallis & Robertson for 27 years. He has more than 40 years of experience and focuses primarily in the business transactional, banking and financial services arenas.
He was a founding member, co-owner and director of Fintube Limited Partnership in Tulsa. He was also founder/director of numerous banks and savings and loan associations throughout Oklahoma in the last 35 years.
He's a member of the Tulsa County Bar Association, Oklahoma Bar Association, American Bar Association and the Bar Association of the District of Columbia. He's a member of the Disbursing Committee for the Tulsa Foundation. He also previously served as a member of the OSU-Tulsa President's Cabinet per Marlo Duffy Turner.
Nichols is a past director of the University of Tulsa College of Law's Alumni Association. He was on Burn Hargis' campaign committee when he ran for governor. He also serves on the OSU Foundation Board of Governors, and is a past member of the Foundation's Board of Trustees and OSU Executive Committee of the Alumni Association.
Nichols recently lost his wife, Kris, to Alzheimer's disease. The couple first met in high school and were married for 49 years. She was active in college and spent two years at OSU where she was also a member of Kappa Kappa Gamma sorority. She was a dental hygienist for several years, which allowed her to raise their three children.
Nichols is surprised but honored to be recognized in the "Spears School Tributes: 100 for 100."
"It has to be and is a very humbling recognition that someone has bestowed on me, and I do appreciate it, but I can assure you that if I had never been recognized that I wouldn't be surprised or upset," he said. "To me, it's a pretty unique honor that I'm not sure I've earned over the years, but maybe some people think I have so I accept."