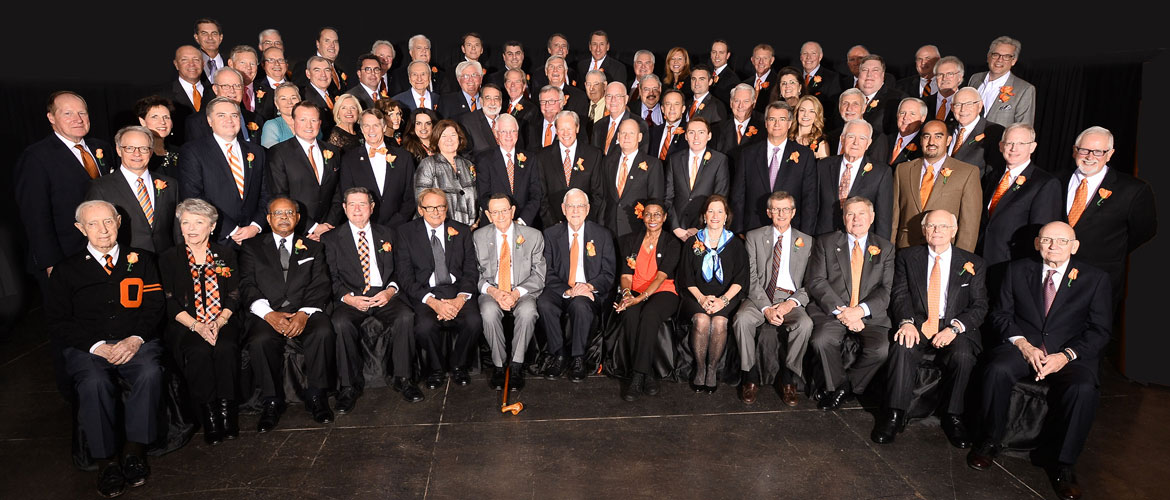 Jim Griffith makes 'Spears School Tributes: 100 For 100' list
Saturday, November 1, 2014
Business Administration (1975)
Jim Griffith went to college for one reason, and one reason only. That was to learn how to run a successful business, specifically his own convenience store company.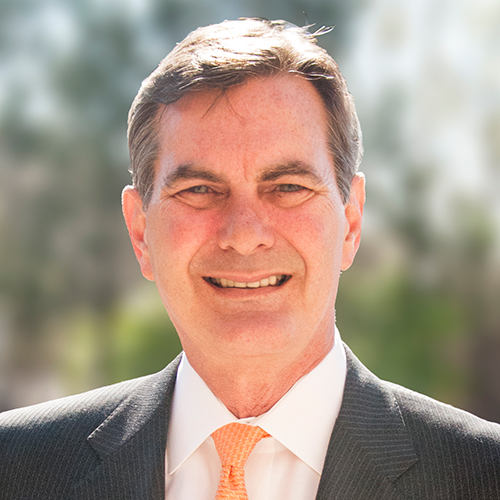 Today, nearly 40 years after earning his bachelor's degree in business administration from Oklahoma State University's business school, Griffith would have to be labeled as the model for success. The Stillwater native graduated from OSU on a Friday and reported to work at one of his father Jack's convenience stores the next Monday, and has been in the business ever since.
As chief executive officer of OnCue Express, Griffith has overseen the company's growth since he purchased it from his father in 1995. It has grown from 11 stores to today's 41 convenience stores, 14 CNG fueling stations and 10 restaurants, and the company employs more than 650 Oklahomans. Griffith says five additional stores will open in 2014, which will add another 100 jobs.
Griffith says he business school education more than prepared him for his future role with OnCue.
"Every class that I took at OSU I took because I thought it would help me going forward in business," Griffith said. "I knew I wanted to be in the convenience store business. I've always loved it, and so everything I took was related to helping me be a success in business."
He began working at the convenience stores while in high school and continued to do so while attending OSU. Even though he was a member of the Beta Theta Pi fraternity and enjoyed participating in intramural sports, Griffith spent many hours getting hands-on experience while working for his father.
"I did a lot of manual labor type stuff. I actually ran a milk route after school for a number of years," he said.
But the lessons he learned nearly 40 years ago are still valuable today.
"I learned that it took hard work to get ahead," Griffith said. "I have always liked money, and the paycheck was my reward. It didn't matter what I had to do, I liked being able to be independent."
Griffith is the grandson of legendary wrestling coach Art Griffith, who was in charge when Oklahoma A&M's teams won nine national titles and completed 10 undefeated seasons in 13 years.
"Some of my great memories growing up in Stillwater were going to the wrestling matches. It was loud and it was crazy inside Gallagher Arena. There weren't too many things more fun than going to watch Cowboy wrestling," he said.
His leadership in the growth of compressed national gas fuels has been widely recognized by Oklahoma's governors and business developers. Griffith focuses his charitable efforts on issues that help our youth and his company also raised nearly $200,000 last year for St. Jude's Children's Hospital.
His volunteer leadership includes Past President of the Oklahoma Petroleum Marketers and Convenience Store Association, Board of Directors of the Petroleum Marketers Association of America, Past President of Leadership Oklahoma, where he led the effort to found the Youth Leadership Oklahoma program, and is a member of the Board of the World Presidents Organization OKC.
After 40 years in the business, Griffith still enjoys heading to the office every morning, where he now works with his daughter, Laura.
"I love work. In fact, I don't call it work because if you enjoy doing something it shouldn't be called work. I love coming in every day. I have a great company with great employees and we have exciting plans for the future," Griffith said.
"It was very exciting for me when my daughter Laura (Aufleger) decided to join the business. Hopefully, my grandson Griff and granddaughter Ella will find my business exciting and someday join our team."