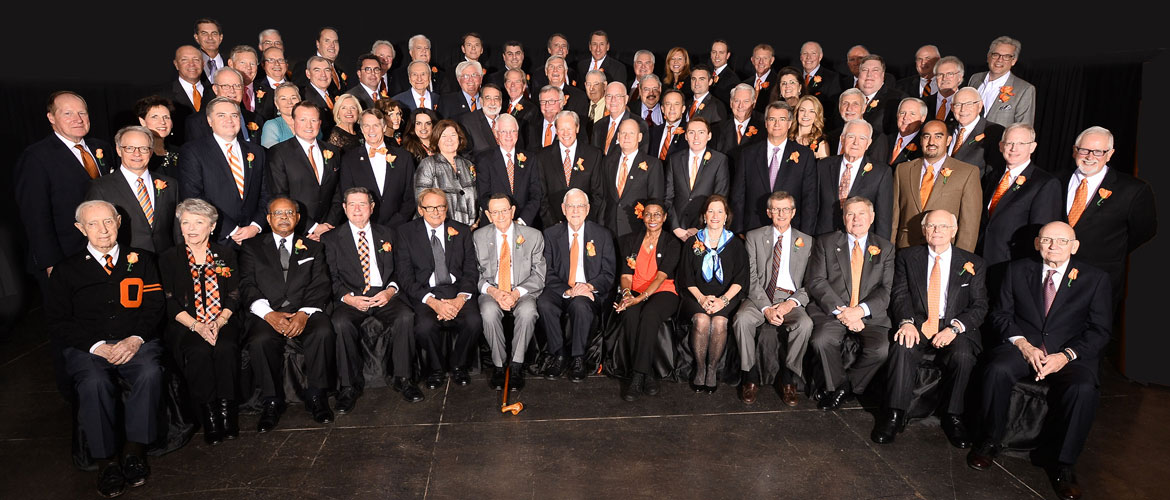 John Clerico makes 'Spears School Tributes: 100 For 100' list
Saturday, November 1, 2014
Finance (1964)
John Clerico is like many Oklahoma State students who followed an older sibling to Stillwater. While weighing his options as a high school senior in Bartlesville, Oklahoma, he quickly realized that following his sister Janet to OSU was in his best interest.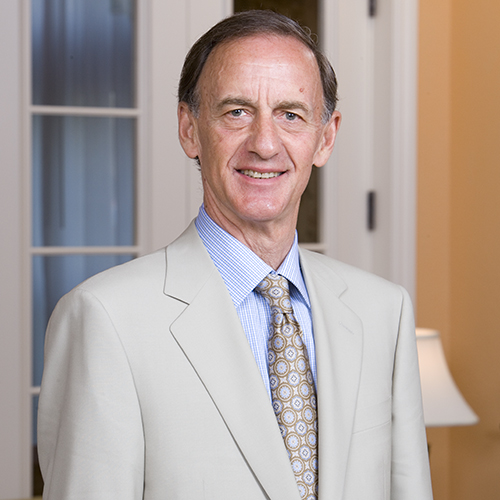 After four years at OSU — although his arrival was delayed by a six-month stint in the U.S. Army before arriving on campus in the middle of the school year — he then followed in the footsteps of his father, Ralph. Ralph Clerico spent nearly 40 years as the head of the payroll department at Phillips Petroleum in Bartlesville, and John joined Phillips immediately after graduating from OSU's College of Business with a bachelor's degree in finance.
John Clerico spent two and a half years with Phillips before joining Conoco. He was with Conoco for 16 years, living in Chicago, Minneapolis, Los Angeles, Ponca City, Denver, Connecticut and eventually London. While living in London, Clerico was promoted to European Finance Director for Conoco and then for DuPont when they acquired the company.
Union Carbide made the decision to hire him and he served as Treasurer and Chief Financial Officer from 1983 to 1991. When Union Carbide was split into several companies, Clerico joined Praxair, serving from 1992 to 2000 with the industrial gas business as an executive vice president, chief financial officer and a director.
Clerico moved to Tulsa in 2000 to co-found with his nephew, Mark Smith, ChartMark Investments, a registered investment advisor providing portfolio management, investment consulting and financial planning solutions to individuals, small businesses and institutions. He has served as ChartMark's chairman the past 14 years.
In addition to his involvement with ChartMark, he has served as a board of director for several companies, including Global Industries, Ltd., a provider of solutions for offshore oil and gas construction, engineering, project management and support services, from 2006 to 2012. In October 2008, he was named Chairman of the Board and interim Chief Executive Officer for Global Industries. He resigned as CEO in March 2010 and continued to serve as Chairman of the Board until December 2011, when the company was acquired by Technip.
Clerico currently serves on the board for directors for Community Health Systems, a hospital management company, and Educational Development Company, a publisher and distributor of children's books. He also serves on the national board for Sigma Chi fraternity.
Retirement is not an option for the 72-year-old OSU alum, who gave $1 million in the largest gift ever to the OSU Edmon Low Library to create an endowed library dean's chair. He also has served his alma mater in a variety of volunteer roles over the years, including serving on the Board of Trustees of the OSU Foundation, Board of Governors for the OSU Foundation, and the OSU Athletic Foundation.
"Most people want to continue utilize their backgrounds and keep their skills as sharp and as relevant as they can while gaining some new experiences. The hospital business was something I knew nothing about but I've been on the board of the company for 10 years now and have learned a lot about it. It's been a good experience. No, I don't want to get married to work again. I really don't have any desire to do that again, but I do want to stay busy and involved," says Clerico, who was inducted into the Spears School of Business Hall of Fame in 2006.
Clerico says his OSU education prepared him for the business world.
"I was inducted into the (Spears School) Hall of Fame a few years ago and I had chance to think about that issue. What I've always said about it is, over the years as I've handled various jobs of increasing importance, I never really encountered a project or a topic or a task that I felt unprepared to deal with, largely because of my education at OSU," he said.
"I've been involved in a lot of pretty sophisticated financial transactions and acquisitions, and various things like that, and I've never felt out of my element. I have never found myself saying, 'How do I do this? What do I do now? How do I evaluate that?' I always knew what I wanted to do and my education prepared me well for it, as did my experience with the Sigma Chi fraternity."
He is honored to be recognized one of the "Spears School Tributes: 100 For 100."
"Obviously, it means a lot to me. We've graduated some very capable and accomplished people over the years, and the number of those kind of people that have come through Oklahoma State has always amazed me. I've lived a lot of different places and encountered a lot of different companies and people, and you just never know when you're going to run into a senior executive at some company who has gone to OSU," Clerico said.
"I think of all the people who have gone to Oklahoma State and not only were successful but created and built businesses on their own, it's pretty amazing to me. Over the years I've built my own opinion of why that is, and it's because kids that come to Oklahoma State have a good work ethic, they're committed, and they're ambitious. Quite frankly to be considered to be among the top tier of that group is pretty amazing and quite an honor."