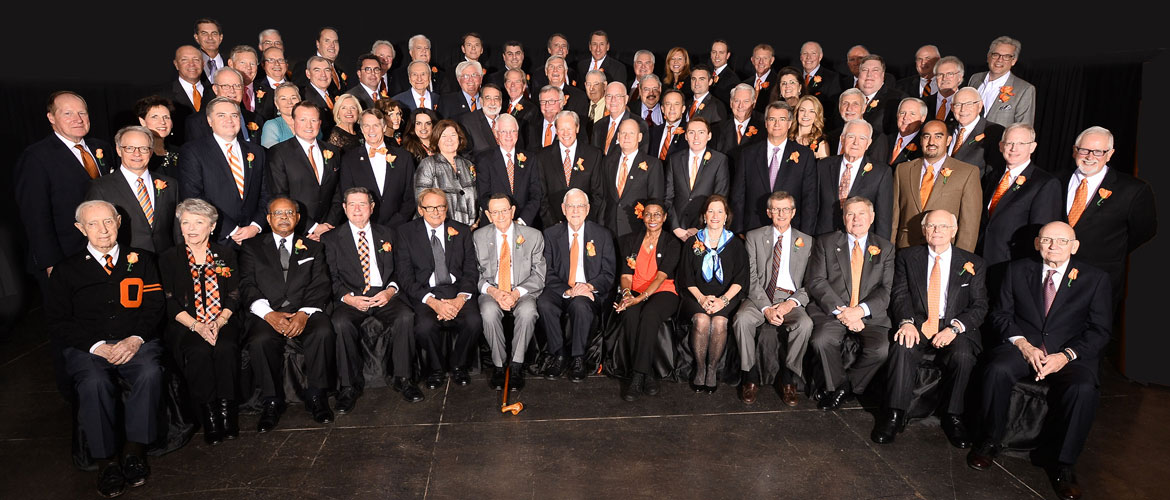 John Linehan makes 'Spears School Tributes: 100 For 100' list
Saturday, November 1, 2014
Accounting (1961)
For someone who didn't necessarily plan on a career in business, John C. Linehan has most certainly made an outstanding career for himself.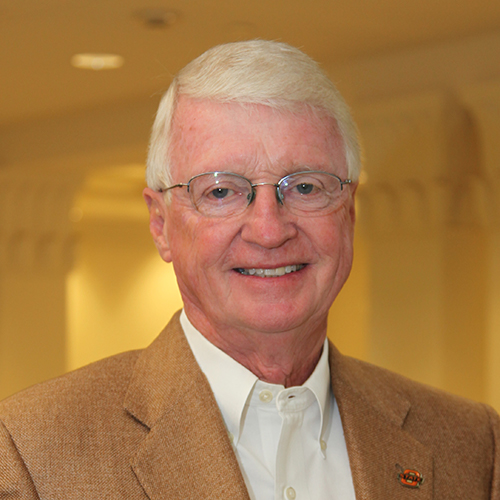 Linehan grew up in Bartlesville, Oklahoma, and left there in 1957 for Oklahoma State University to begin his collegiate years. During this time, money wasn't easy to come by, so Linehan worked at a local bowling alley to earn his way through college. He was also in the U.S. Army Flight Program and involved in several campus organizations such as Kappa Sigma fraternity, Student Union Activities Board, and the Newman Center.
In 1961, Linehan graduated from OSU, was commissioned a Second Lieutenant, and entered the U.S. Army. In the summer of 1961, Linehan and Caroline Nixon, also an OSU graduate, were married. In late 1966, Linehan completed his military obligation having attained the rank of Captain. He began his business career working for Skelly/Getty Oil Company and in 1979 he was named controller of Getty. In 1985, Linehan joined Kerr-McGee Corporation as controller and was named Chief Financial Officer in 1986 and Executive Vice President in 1997. Following his retirement from Kerr-McGee in 2000, he was an Operation Trustee for the Texaco Alliance Trust.
Linehan credits much of his success to the OSU College of Business. Although his career choice wasn't exactly planned, he says it worked out.
"The business school taught me problem solving, logical thinking, time management and discipline," Linehan said. "If you wanted to succeed through the university and thereafter, you had to study and work intelligently."
During his career, Linehan has been involved in many organizations. He served as a board member of Pacific Energy Partners, LP, and Tom Brown, Inc. He serves as a community bank board member for BancFirst. He was previously involved in many non-profit organizations, serving on the Investment Committees of the St. Anthony Hospital Foundation and the Oklahoma City Community Foundation.
He was also a board member and a past president of The Boys & Girls Club of Oklahoma County and served as the Governor's appointee to the Oklahoma Commission on Children and Youth. He has also served as president of many organizations such as The Economic Club of Oklahoma, Oklahoma City Chapter of the Financial Executives Institute, and the Oklahoma City Petroleum Club. He was also the Chairman of the Finance Committee of the American Petroleum Institute.
Linehan is a Certified Public Accountant and a member of the American Institute of CPAs and the Oklahoma Society of CPAs.
He has also collected a hefty sum of awards during his career such as the OSU Alumni Association Hall of Fame, OSU Spears School of Business Hall of Fame, OSU Distinguished Alumnus, OSU School of Accounting Wilton T. Anderson Hall of Fame, and the OSU Financial Management Association Executive of the Year.
Linehan and his wife, Caroline, reside in Stillwater and have three children and ten grandchildren.
As for being honored as one of the "Spears School Tributes: 100 for 100," Linehan said, "this recognition is the result of accomplishments, knowing that the accomplishments were made possible by family, co-workers, educators, and friends."