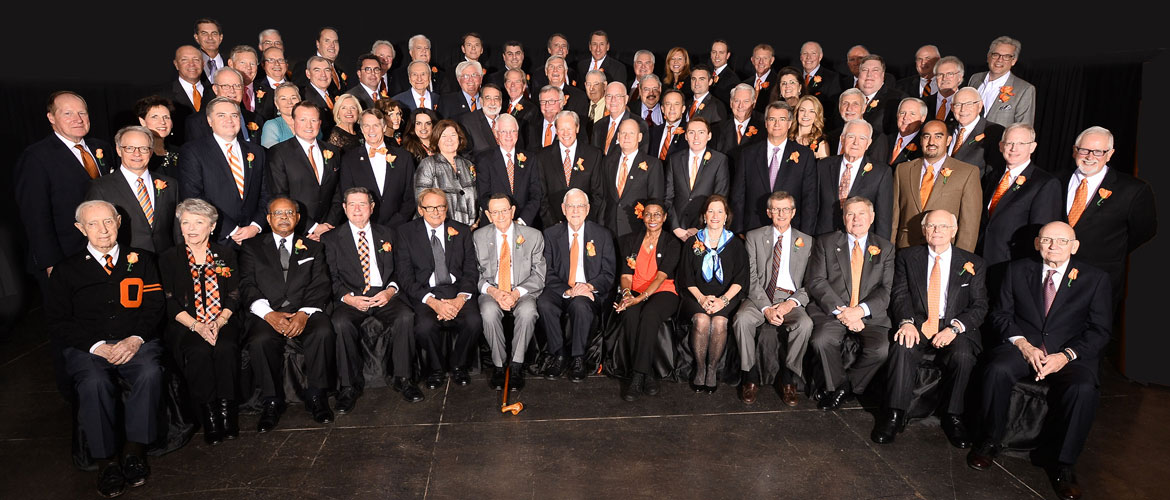 John M. Yeaman makes 'Spears School Tributes: 100 For 100' list
Saturday, November 1, 2014
Human Resource Management (1963)
John M. Yeaman has spent his life seeking challenges. A native of Ponca City, Oklahoma, and one of five boys, Yeaman followed his two older brothers to Stillwater to take on the challenges of Oklahoma State University.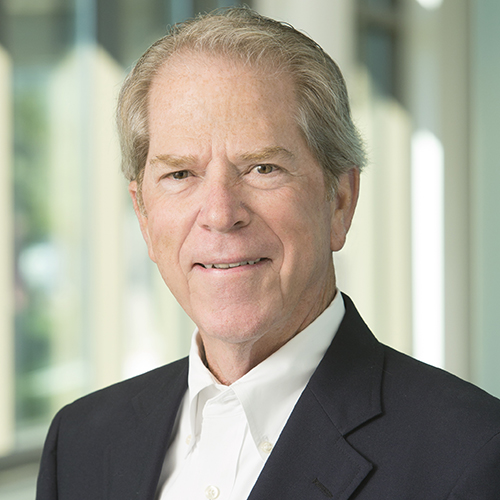 Yeaman graduated from OSU's School of Business with a bachelor's degree in Human Resources Management in 1963.
"At OSU, I acquired the technical tools to complement the traits instilled in me during my Oklahoma upbringing: hard work, loyalty, and commitment; traits I strive to meet every day," Yeaman said.
After graduation, Yeaman and his wife, Karen, his high school sweetheart, left Stillwater and moved to Dallas, where he joined the Eastman Kodak Company. After several years with Kodak, Yeaman launched his first entrepreneurial endeavor by establishing Business Records Corporation, a computer output microfilm service bureau serving the Dallas area. Eventually, he sold this business and, looking for a new challenge, immediately founded the Yeaman Companies, a real estate brokerage and services business.
As president and chief executive officer of the Yeaman Companies, he cultivated a relationship with Electronic Data Systems Corporation (EDS), a relationship that would last 17 years. Initially, Yeaman managed all of EDS's real estate transactions in the United States, Canada, Mexico, and South America. After a number of years, EDS requested that Yeaman sell his business to join EDS full time to assume responsibility for the company's $2 billion in real estate assets. He was up to the challenge.
In 1998, at the age of 57 and when many are contemplating retirement, Yeaman left EDS to take on yet another challenge: Tyler Technologies, Inc., a publicly traded company listed on the New York Stock Exchange (NYSE: TYL). Tyler was founded in the late 1960s as an industrial conglomerate. By 1998, Tyler had divested itself of most of these operations and was seeking to become a leading provider of web-based e-government and back-end information management solutions to local government.
As president, then chief executive officer, and now, chairman of the board, Yeaman has guided Tyler into a company that has more than $417 million annual revenues (from $23 million in 1998) and employs more than 2,600 people. Today, Tyler partners with more than 11,000 local government offices to make local government more accessible to the public, more responsive to needs of the citizens, and more efficient.
In 2004, Yeaman was inducted into the Spears School of Business Hall of Fame.
Yeaman served on the Board of Directors of the Dallas Country Club and is the founding chairman of the Park Cities Bank, a bank serving the University Park and Highland Park areas of Dallas. He is also very active in the Salesmanship Club of Dallas, an 84-year-old community service organization that raises money for children's causes and sponsors the EDS Byron Nelson Championship each spring. He has also established the Karen Rider Yeaman Memorial Scholarship Fund, a scholarship fund to assist qualified OSU students, in memory of his loving wife.
"I've always been proud of my roots. I've always been proud of my alma mater. To receive this (100 For 100) honor, I've never been quite so proud as now," Yeaman said.
Yeaman's accomplishments are not confined to the business and community works arenas. He has a wife Kathy, a daughter, two sons, three step daughters, and seven grandchildren, with whom he spends a lot of his free time.