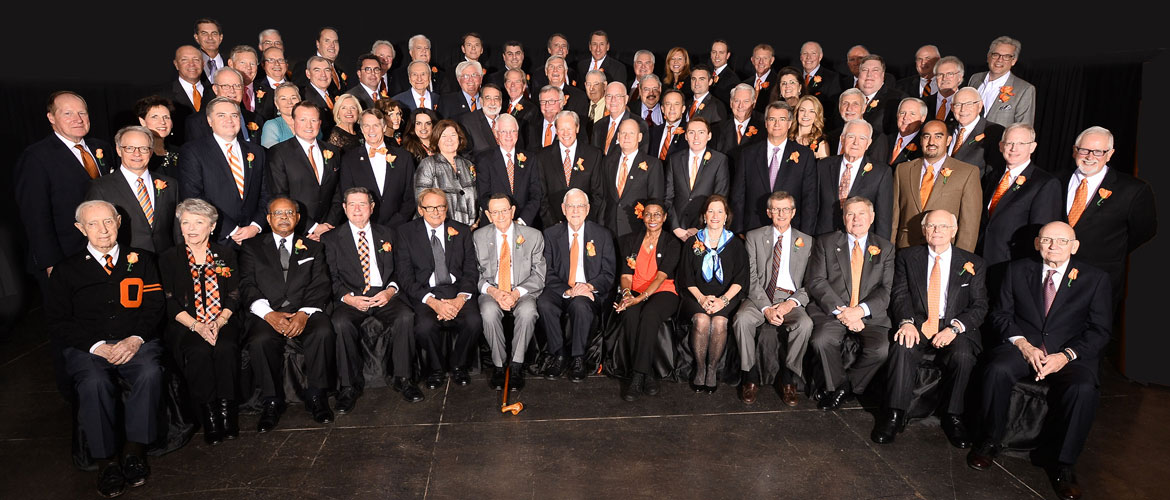 Jon Wiese makes 'Spears School Tributes: 100 For 100' list
Saturday, November 1, 2014
Finance (1978)
MBA (1983)
Jon Wiese graduated from Oklahoma State University's College of Business with a bachelor's degree in finance in 1978 and also earned an MBA in 1983.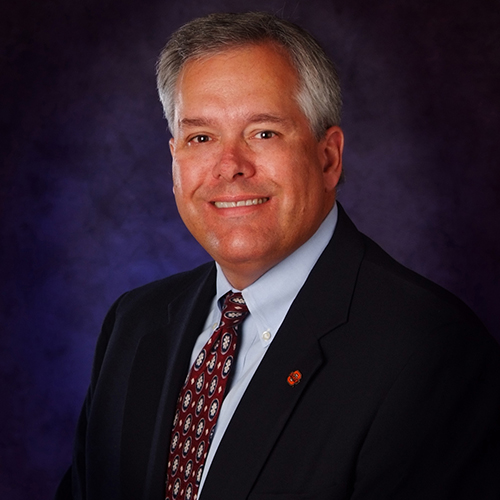 Following a 25-year career in the telecommunication and technology industry, Wiese returned to Stillwater to fulfill his passion for teaching and mentoring students at OSU as a Riata Distinguished Professor of Entrepreneurial Practice in the Spears School of Business.
The Chandler, Oklahoma, native loved Stillwater and felt that OSU would give him the best opportunity, upon graduation, to enjoy a successful career in business.
"Jon always recognized the importance of the education he received in the College of Business at OSU," said Suzanne Wiese, his wife of 31 years. "He often mentioned specific faculty members who nurtured Jon's love of marketing which lasted a lifetime. He took great pride in revealing to colleagues all over the world that he indeed was a graduate of Oklahoma State University."
Wiese began his career with Texas Instruments in 1980 and served in a variety of sales, marketing and general management positions. In 1989, Wiese joined AT&T as a Vice President of Marketing and served in numerous roles until helping create one of the industries' largest IPO's in Lucent Technologies in 1996. Wiese worked as a corporate officer and held several senior executive positions, including president of the International Division where he created and launched new businesses in more than 30 countries.
In 1999, he was hired as president of Xeta Technologies, named one of the nation's fastest growing companies by Business Week, Fortune and Forbes magazines for two consecutive years. Wiese also served as a Senior Vice President with Bell Canada, the largest telecom provider in Canada. There he created and launched three subsidiaries, helping Bell Canada deliver double-digit profit growth for the first time in nearly a decade.
Wiese served on the OSU Foundation Board of Governors and the OSU-Tulsa Presidents' Council. He was inducted into the Spears School of Business Hall of Fame in 2006, and named an Outstanding Entrepreneur Educator in the School of Entrepreneurship. Wiese also served as a board member of the Cancer Care of New Jersey, the Dallas Urban League, the Greater Dallas Chamber of Commerce and the Indian Nations Boy Scouts.
During his undergrad years, Wiese worked as a desk clerk at Scott/Parker/Wentz and participated on several intramural athletic teams as a resident of Parker Hall. He also was a resident hall assistant in Bennett Hall as a graduate student. In addition, he played rugby for the OSU club team.
Throughout his career Wiese served as a senior corporate officer with four publicly traded firms and managed operations in 90 countries around the world.
After many corporate moves throughout the U.S., Belgium and Canada, Jon and Suzanne moved their family back to Stillwater, where it all began with a marriage proposal at Theta Pond, some 33 years ago.
"He ended his career by returning to Stillwater to educate business students so they would be awarded the same opportunities he was offered as a graduate," his daughter Paige Wiese said. "Most importantly, as with the rest of the Wiese family, my dad bled orange."
The entire Wiese family has degrees from OSU: Suzanne, bachelor's in speech education and master's in curriculum and instruction and children; daughter Sara Wiese Hedgcoth, general business, 2008; daughter Paige Wiese, accounting, 2009, and son Michael Wiese, general business, 2012.
"OSU meant so much to him and his admiration for the school was contagious," Sara said.
"He taught me as a student and son about what it means to be a leader and a good man," Michael said. "I've never seen someone so dedicated to OSU up until the very end. Even when he was facing down death, he made OSU events a priority."
"We are proud of our husband and father, and we know he would be honored to be included in this group of individuals who are an awesome representation of some of the business school's most distinguished graduates," said Suzanne.
Wiese was 56 when he died March 22, 2013, in Stillwater after a courageous battle with cancer.