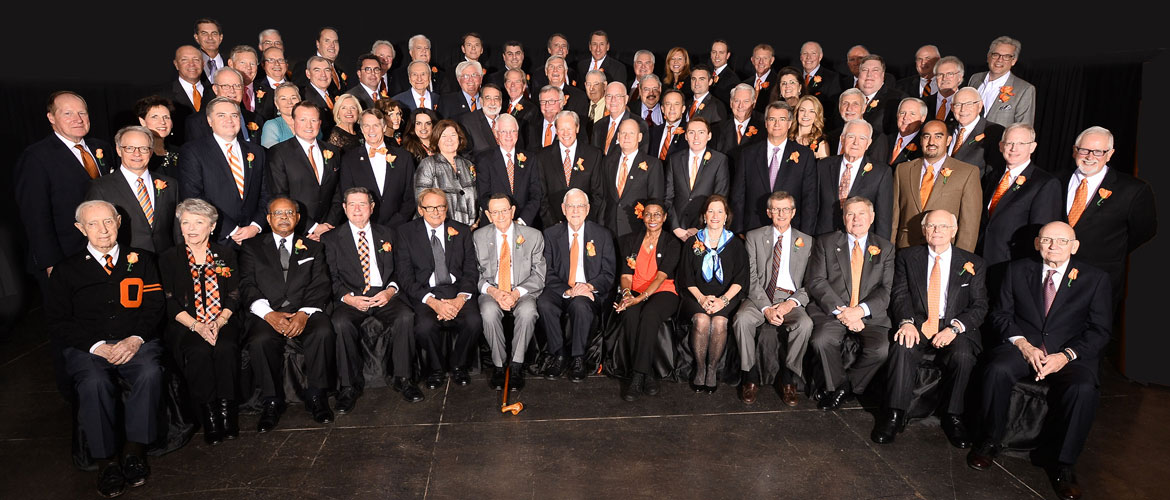 Karen Walters Chapel makes 'Spears School Tributes: 100 For 100' list
Saturday, November 1, 2014
Accounting (1977)
Karen Walters Chapel is the Senior Director over Global Finance at CBRE, the world's largest commercial real estate services firm. She has spent her entire career in accounting/financial management and commercial real estate. In fact, when she was just a freshman in the College of Business at Oklahoma State University, she knew exactly what her future career would be.
"After my very first entry level accounting class, my instructor (Wilton T. Anderson) pulled me aside and said, 'you need to be an accounting major.' Right then I knew it was meant to be," said Chapel.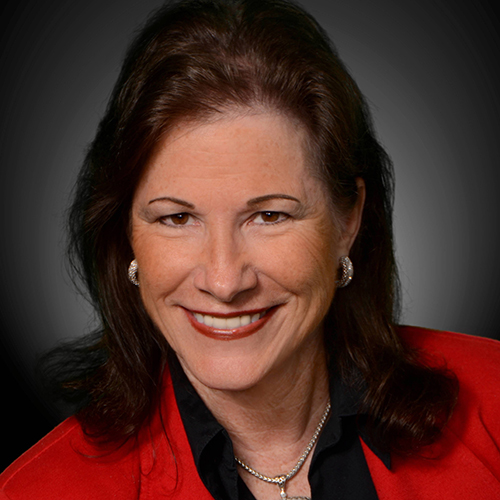 Chapel was born and raised in Miami, Oklahoma, where her parents still reside. Both her parents graduated from the University of Kansas. Her mother, Marie, was a music major, and her father, Gordon, an accounting major.
"I think I got the accounting gene from my dad. Since high school, math and accounting always seemed to come easy to me," said Chapel.
Chapel recalls first visiting Stillwater when she won a science award in high school that brought her to OSU's campus to do a presentation on the subject. She and her family often returned to campus to attend athletic events with her older brother, Ron Walters, who earned a bachelor's degree in math in 1974 and master's in 1976 in computer science from OSU.
During her years at OSU, Chapel devoted much of her free time to clubs, organizations, and activities around campus. "I was very active on campus with my first priority being the College of Business," said Chapel.
She was the recipient of the Raymond D. Thomas Award for Outstanding Senior in the College of Business in 1977, named a Top Twenty Senior at OSU, Top 10 Greek Women, President of Business Student Council, member of Mortar Board, and Beta Alpha Psi and OSU Ambassadors. She was honored by the Beta Gamma Sigma international honor society, Omicron Delta Kappa national leadership honor society, and Phi Kappa Phi honor society and Redskin Congratulates. She also enjoyed her service on the OSU Homecoming Steering Committee.
Chapel was a member of Pi Beta Phi sorority and recipient of the Amy Burnham Onken Award for academic achievement and service to Pi Beta Phi.
Chapel worked in the Internal Audit Department on campus during her senior year, which she says helped prepare her for her position at KPMG in Tulsa where she began her career directly after earning her bachelor's degree in accounting from the College of Business in 1977.
After obtaining her CPA certificate and being promoted to Audit Senior, she transferred to the KPMG's Dallas office and has spent the majority of her career in the accounting and financial management of commercial real estate with companies including CBRE, Trammell Crow Company, and SCI Realty Group.
Today, Chapel is a member of the Spears School Associates, OSU School of Accounting Advisory Board, the OSU Alumni Association, resides on the Steering Committee for the OSU Dallas Brighter Orange event (which recently raised a record $135,000 in scholarships for OSU students from the North Texas area), and the OSU Dallas Women's Council. Chapel also volunteers for several charitable organizations including the American Red Cross, Family Outreach Center, and the Austin Street shelter in downtown Dallas. She is an avid boater and kayaker in her spare time.
Chapel's sons, Bret, an OSU finance graduate, and Andy, who earned an economics degree from the University of Texas and a master's degree in accounting from Notre Dame, both reside in Dallas.
"This is the greatest honor I've received. To be recognized for something from OSU this late in my career, after being gone for so long, just brought back all the wonderful memories of my time at the College of Business. So this is probably the proudest moment of my life," said Chapel.