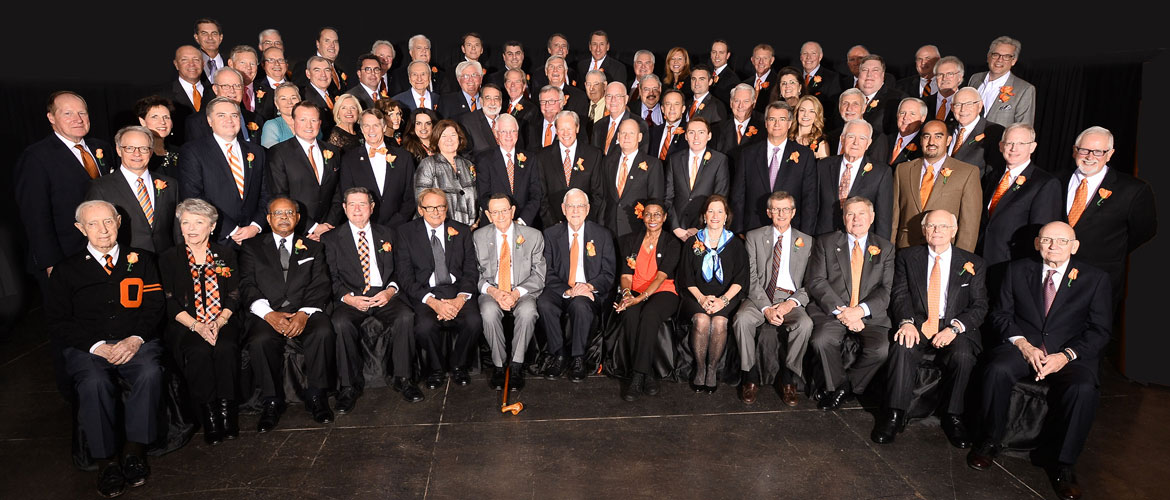 Karl G. Bovee makes 'Spears School Tributes: 100 For 100' list
Saturday, November 1, 2014
Finance (1991)
Karl G. Bovee credits his education from Oklahoma State University as the foundation for his successful career. The Adams, New York, native earned his bachelor's degree in business administration with a major in finance and minors in accounting and marketing in 1991.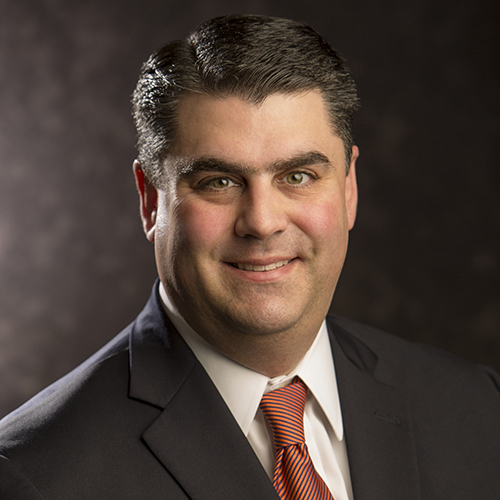 While at OSU, Bovee was a member of Pi Kappa fraternity where he served as the IFC Representative, Sorority Relations Chairman and was involved in Spring Sing. He participated in intramural sports such as soccer, softball and football. He was also a member of Delta Sigma Pi (Professional Fraternity), the Financial Management Association and Marketing Club. He was a University Scholar, on the Dean's Honor Roll and received the Lew Wentz Scholarship.
Bovee was greatly impacted by OSU's business school in various ways.
"I was always taught that anything worth doing is worth doing well," Bovee said. "While I tried to apply that credo to my studies, I readily saw it exhibited in the investment made back into the students by many of my business professors. I not only saw it in the classroom but also in my engagement with the faculty as I worked in the Support Services Department in the College of Business. That genuineness is something that impacted me and I have tried to lead in my business career with similar authenticity."
Bovee is currently the Central Region Executive for Business Banking at Bank of America Merrill Lynch. He leads client management, responsible for delivering a full range of strategic financial advice and integrated solutions to companies with generally $5 million to $50 million in annual sales across a 15-state area in the central region of the United States. He is based in Dallas.
Prior to his current position, Bovee served as Enterprise Client Coverage (ECC) executive for Global Corporate & Investment Banking, Global Commercial Banking, and Business Banking, where he was responsible for driving business integration efforts across the company with those businesses.
Bovee has served as a government banking market executive and has held various leadership and production roles in credit and client management, serving traditional middle market commercial clients, as well as those in the government, institutional, healthcare and other specialized sectors. He has been in banking for 23 years, joining Bank of America in 1994 as a Commercial Loan officer. Prior to joining Bank of America, he served as a commercial lender in the Farm Credit System.
He is active on the Executive Committee of the OSU Spears School of Business Associates, is a member of the Poole College of Management Board of Advisors at North Carolina State University, and is a Spears School of Business Outstanding Young Alumni honoree. He has been active in various local community organizations such as Kids Against Hunger, Big Brothers Big Sisters, Common Heart (Food Pantry), Friendship Trays (Meals on Wheels), Elementary Financial Education, Operation Christmas Child, Habitat for Humanity, Operation Gratitude and Charlotte Arts & Sciences Council.
His wife, Carol (Wright) Bovee, is also an OSU graduate. The couple has one son, Andrew. They currently live in Charlotte, North Carolina, but will relocate to Dallas in June 2014.
Bovee is honored and humbled to be included in the "Spears School Tributes: 100 for 100."
"To be selected in the company of the other honorees is humbling," Bovee said. "OSU's Spears School of Business has produced many outstanding leaders and professionals in the past 100 years. To be counted in this select few is a wonderful honor and one that gives me pride, but also makes me thankful for the important role OSU Spears School of Business had in helping to prepare me for my career."