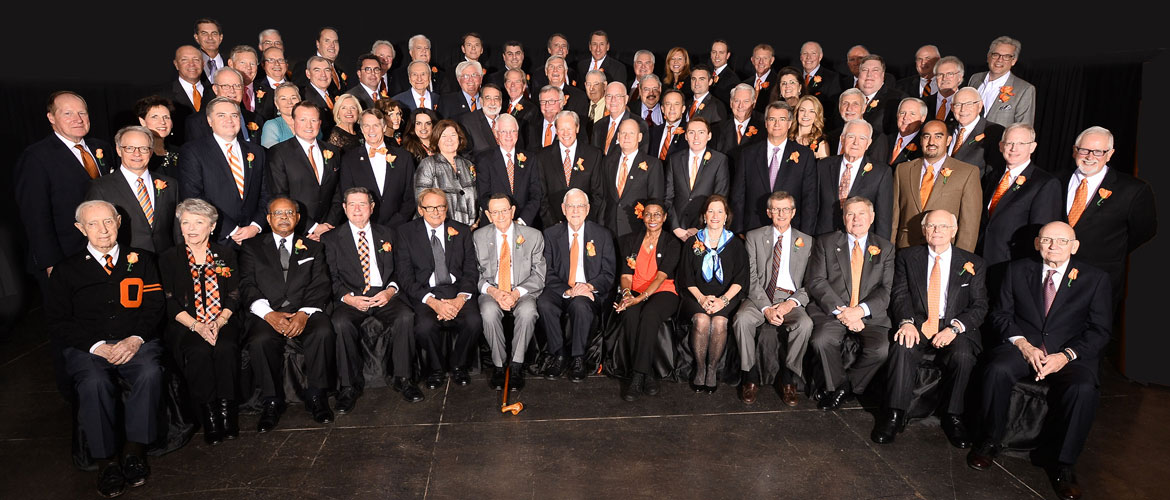 Larry J. Bump makes 'Spears School Tributes: 100 For 100' list
Saturday, November 1, 2014
Accounting (1964)
Larry J. Bump has had great success in the pipeline industry since his days at Oklahoma State University. The Fairfax, Oklahoma, native earned his bachelor's degree in accounting from OSU's business school in 1964. While at OSU, he was also a member of Kappa Sigma fraternity.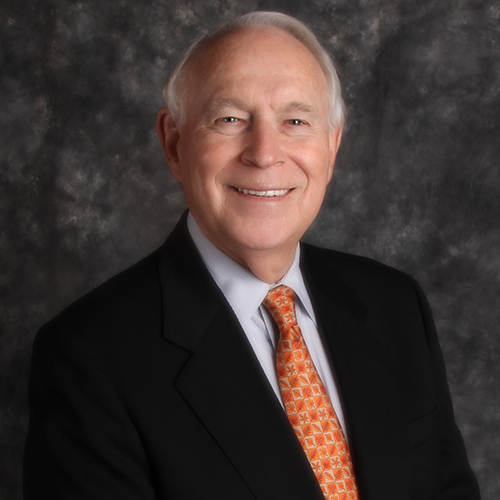 OSU's business school had a tremendous impact on Bump both as an individual and in preparing him to join the work force in a meaningful way.
In many ways, he was a non-traditional student in that his eight semesters of college spanned seven years due to financial constraints. Although he did work some jobs during the school year, he began working in the pipeline construction industry when he was 18 years old, and discovered that he enjoyed the work and pay. Therefore, he would often stay out of school for a year or more and save enough money to pay for a year's tuition. This rhythm turned out to be a significant break for him while pursuing an accounting degree.
Bump credits one professor in particular for his success. Burl Austin, an accounting professor, was a pioneer in the field of construction cost accounting. When Bump learned this, he told Austin of his interest in the field and that he had a few years experience. Austin took the time to coach him on the subject and provided him with research material and cost theory. Austin also introduced him to the critical path method of scheduling and relating costing. He even invited Bump to teach his advanced cost accounting class for a week or two focusing on construction planning.
Immediately upon graduation, Bump returned to his previous employer and took a job in the project management group building pipelines. He was able to use many of the things that Austin had taught him.
"I'm convinced that the success I enjoyed in the industry, managing large projects, was due in part to what I learned directly from Professor Austin at OSU," Bump said. "I can think of no better example of how my experience at OSU greatly enhanced my career in the pipeline industry, and I owe much to Burl Austin. I was fortunate to have had many impactful instructors while at the Spears School of Business, but none was more influential on me than Professor Austin."
Bump has spent his entire career in the energy engineering and construction industry. He lived and worked abroad for 13 years in Libya, Iran and the United Kingdom before relocating back to the United States in 1977. After managing several large pipeline construction projects in the Middle East, he became President of Willbros Group in Tulsa.
In 1980, he became Chairman and CEO of Willbros, a position he held for 22 years until he retired in 2002. During those years, he oversaw the global operations of Willbros, traveling extensively around the world. In 1996, they carried out an initial public offering of Willbros shares, listing the company on the New York Stock Exchange. He essentially worked for two companies in his 40-year career. He currently serves on the board of directors of two companies, one of which is concentrated in the pipeline industry.
During his career in the pipeline industry, he was active in the International Pipe Line & Offshore Contractors Association, serving as President for two terms (1984 and 1985) and eight years as a member of the Board of Directors. IPLOCA is the major trade organization of the international pipeline industry and has hundreds of members from all over the world.
Bump has also been the owner of a small boutique winery Darms Lane LLC in Napa, California, producing premium wines since 1991. His youngest daughter, Tricia Bump Davis, who is also a 1994 OSU Spears School graduate, is the manager of the family's wine operation in Napa.
Bump's accomplishments don't end there. He has been a member of the OSU College of Business Associates since 1980 and served as Chair in 1994. He was presented with the Distinguished Alumni award of the Alumni Association in 1989. He was inducted into the College of Business Hall of Fame in 1992 and into the OSU Alumni Association Hall of Fame in 2004. He served as a member of the OSU-A&M Board of Regents (1998 to 2002) and as a Governor of the OSU Foundation from 1980 until 1998. In 1996, he established the Larry J. and Linda L. Bump Scholar Leader Scholarship Fund and the Endowment for Excellence Fund.
He and his wife, Carol, have been married for five years. They were both widowed after many years of marriage to their first spouses. Larry and Carol have five children and 11 grandchildren. The couple's principle residence is in Tulsa, Okla., but they spend time in Scottsdale, Arizona, and Napa Valley.
Bump was quite surprised when he was informed that he was selected as one of the "Spears School Tributes: 100 for 100" honorees.
"There have been so many worthy and deserving OSU graduates over the past 100 years, people that have had such great careers and were so very successful, that I am not only greatly honored but also humbled by it," Bump said. "This is undoubtedly the finest honor of my career, and I thank the Spears School and the selection committee. I am so very proud to be an OSU alumnus and a graduate of the Spears School of Business."