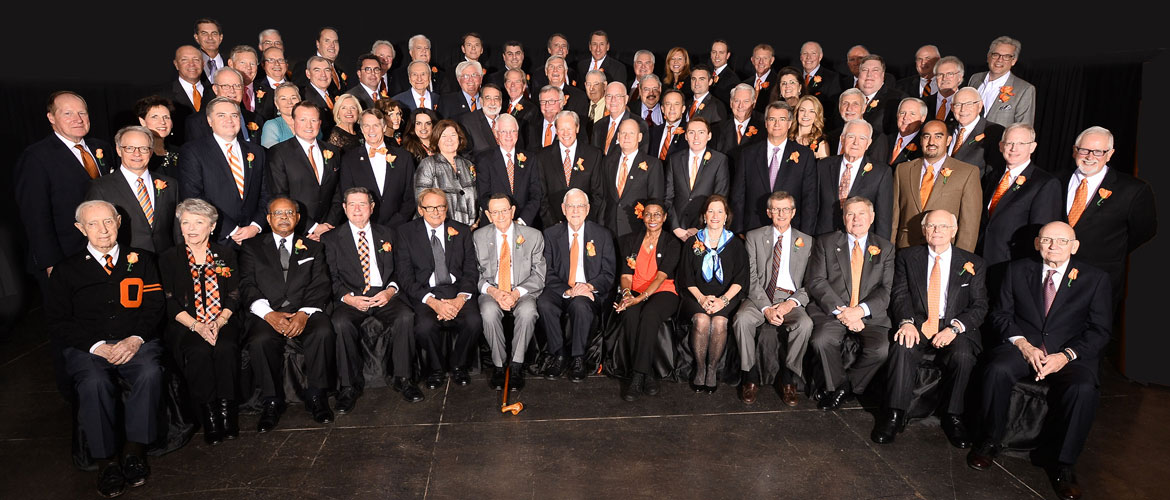 Larry Ferree makes 'Spears School Tributes: 100 For 100' list
Saturday, November 1, 2014
Business Administration (1959)
MBA (1961)
There have been a few significant firsts in Larry Donald Ferree's life. He was the first in his family to attend and graduate from college, and he was the first person to earn an MBA from the College of Business at Oklahoma State University.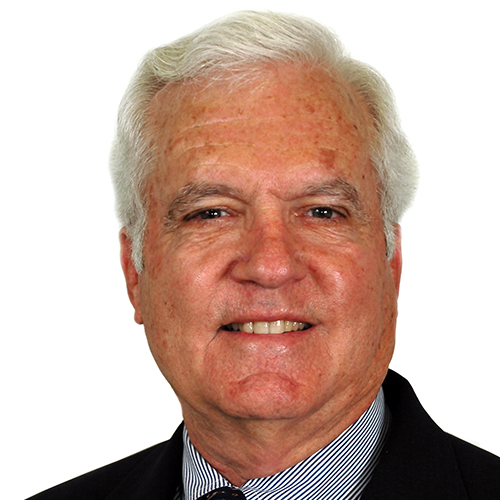 The Oklahoma City native's parents were always supportive of their son furthering his education, even though their own educational opportunities had been limited.
"My father had a fourth-grade education and my mother was a high school graduate. My mom and dad were loving parents and terrific examples of responsible citizens, and they modeled a strong work ethic for me and my sister," Ferree said.
Ferree's mother, traditionally a stay-at-home mom, went to work to help pay tuition and related fees while he was expected to earn the rest of his college expenses. So he worked throughout college, serving meals and washing dishes at Cleveland's Boarding House on Duck Street. He worked as a houseboy for the Chi Omega sorority. He also worked at the Edmon Low Library and spent his summers as a lifeguard. He even owned a fireworks stand one summer to help pay his way through college.
During his sophomore year he committed to the Advanced Air Force ROTC with the dream of becoming an officer and a pilot. However, during his junior year a medical exam indicated that his eyesight wasn't good enough for pilot training and he would instead be sent to Navigator School upon graduation.
"My 19-year-old ego just couldn't handle the thought of not being a dashing aviator with a white scarf waving in the breeze over my shoulder," said Ferree, who left school and joined the Air Force Reserves, completing his six months of active duty commitment before deciding to return to OSU.
His Air Force Reserves experience taught him a valuable lesson about what work was like for a non-educated person in the 1950s.
"It was a sobering experience, and as a result I was a much more dedicated student than before," said Ferree, who made the Dean's Honor Roll each semester upon his return to OSU.
He recalls having two primary role models at OSU, Edward C. Burris, Vice Dean of the College of Business, and Professor C. Roman, head of the management department.
"Their knowledge of the business world and their enthusiasm and commitment to motivating students to seek and succeed in business made an impression on me and made me realize why I was there," Ferree said. "Mr. Burris's main area of expertise was human resources (then called personnel) and he was the consummate professional in his manner, speech and dress, and I wanted to be like him."
Roman was instrumental in designing the initial curriculum for the MBA degree, and encouraged Ferree to be the first person to participate in the new MBA program.
"I was both surprised and honored, and I said yes immediately," Ferree said.
Following graduation, he moved to St. Louis to work as a systems analyst at the McDonnell Aircraft Corporation. He soon realized that it was work he wasn't interested in and he had to admit he had taken the position because of the prestige of the booming computer industry and the high salaries it paid.
"Fortunately, the activation of my Missouri Air National Guard unit and the 10-month military leave of absence that followed gave me the opportunity to come to grips with my mistake and make a plan to get my career started in a more appropriate field," said Ferree. "This experience has enabled me to provide valuable advice to literally hundreds of young people as they were choosing their life's work."
Ferree landed his initial HR position with the Sandia Corporation in Albuquerque, New Mexico. He retired as Vice President of Human Resources for Express Employment Professionals, Inc., in December 2005. Over the course of his 42-year career in human resources, he held management and executive positions in several different industries, including research and development, manufacturing, banking, retail and staffing.
During his career he received certification as a Senior Professional in HR Management and was certified in civil and employment mediation. He served as an adjunct professor at OSU–OKC and is currently a member of the Spears School of Business Speakers Bureau.
He has served on numerous national, state and local boards, including the Oklahoma Medical Research Foundation (35 years), The National Management Association, American Heart Association, State Department of Education (Career Advisory Committee), Oklahoma Industrial Recreation and Fitness Council, Governors Jobs for Veterans Committee, and the Redlands Council of the Girl Scouts.
Following retirement, he took up the hobby of photography, which was initially just a tool for his new hobby of bird watching, but after a year of taking pictures of birds the photography took over as the primary interest and has grown into a small business named JEWELS Photo Art. Ferree markets his digital images at regional art shows, retail stores and over the internet.
He and Suzy (OSU 1958 graduate), his wife for 56 years, reside in Oklahoma City. They enjoy travel and spending time with their three children, Mark, Mindy and Julie, and their families. Attending activities of grandkids has been a favorite way to spend time over the past 18 years.
"For a person who arrived at OSU more by accident than anything else, I'm humbled beyond description when I reflect on my life since arriving at Oklahoma A&M. I have been blessed in so many ways. I arrived at OSU in the mid-'50s, truly the good old days; I met the person who became my best friend and my life-partner for the past 56 years and I found a work that I loved. I couldn't have scripted it any better if I'd written it myself," Ferree said. "To be recognized as one of the 100 for 100, well, that seems more like a dream than reality."