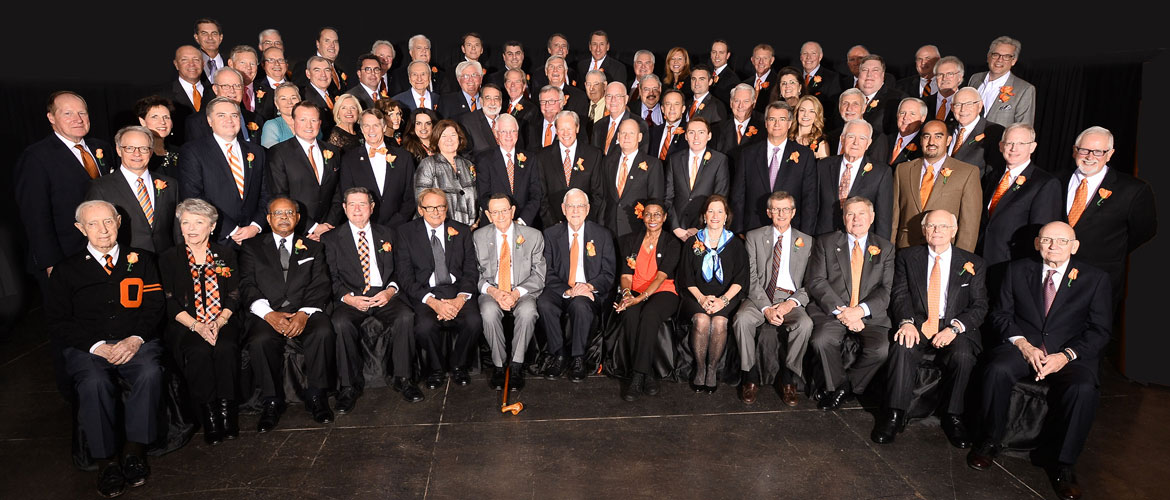 Linda Livingstone makes 'Spears School Tributes: 100 For 100' list
Saturday, November 1, 2014
Economics and Management (1982)
MBA (1983), Ph.D. in Business Administration (1992)
Linda Ann Parrack Livingstone graduated from Oklahoma State University's business school with a bachelor's degrees in economics and management in 1982. The Perkins, Oklahoma, native went on to receive her MBA in 1983 and a Ph.D. in Business Administration in 1992.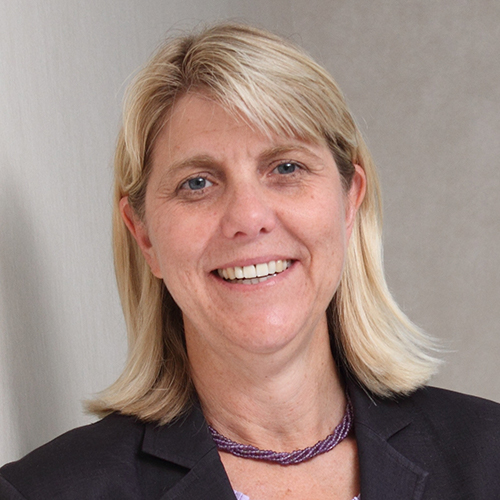 While at OSU, Livingstone was involved in various organizations and received several awards. She was a member of Omicron Delta Kappa, Beta Gamma Sigma and Phi Kappa Phi. She was a four-year letter winner in varsity basketball, a Big 8 Scholar Athlete, a Top Ten Senior at OSU and the business school and a Top Six Finalist for the Phoenix Award, which is given to the outstanding Ph.D. student at OSU.
"The Business School had a tremendous impact on my life," Livingstone said. "As an undergraduate, I had exceptional faculty members who gave me a solid grounding in business and gave me a love for academics. During my MBA, I was inspired by a faculty member to eventually pursue my Ph.D., and during my Ph.D. program I developed the skills, insight and passion for a successful academic career."
After graduating from her MBA program, she spent four years in western Oklahoma. First in Woodward as Director of Kid's, Inc., a county-wide recreational program for children and adults. She then spent a year in Enid where she did financial work for Enid Memorial Hospital. After completing her Ph.D. at OSU, she moved to Waco, Texas, where she was a faculty member of the Hankamer School of Business at Baylor University. She spent 11 years at Baylor, the last four as Associate Dean of Graduate programs in the Hankamer School.
In 2002, she moved to Malibu, California, where she was appointed Dean of the Graziadio School of Business and Management at Pepperdine University. Livingstone has earned various honors and awards since her days at OSU. She is the Vice-Chair/Chair Elect and a Board of Directors member in the Association to Advance Collegiate Schools of Business (AACSB). She is also a member and chair of the Oaks Christian School Board of Directors. She is a judge for the Ernst and Young Los Angeles Entrepreneur of the Year Awards. She's also a participant in the Fortune Most Powerful Women's Summit.
She's received several awards from OSU and the Spears School of Business, including being inducted into the Spears School of Business Hall of Fame where she received the first ever Outstanding Ph.D. Alumnus Award in November 2013. She was recognized in 2011 as a Top 50 Distinguished MBA alumni as part of the school's MBA 50th anniversary celebration.
Livingstone was also an IABC-LA SUCCESS Award recipient, which was Awarded by the L.A. chapter of the International Association of Business Communicators for outstanding and effective contributions to organizational communications.
Her husband, Brad, also graduated from OSU (both undergraduate and master's degrees). Brad is a high school history teacher at Oaks Christian School in Westlake Village, California. Their daughter, Shelby, is a senior at Oaks Christian School. She will attend Rice University in fall 2014 on a volleyball scholarship. They currently reside in Malibu.
"It is quite humbling to be noted as one of the 100 for 100," Livingstone said. "The Spears School has a wonderful history that has produced countless numbers of outstanding graduates. To be included among that group is a distinct honor and one that I hope I can continue to represent effectively in the years ahead."