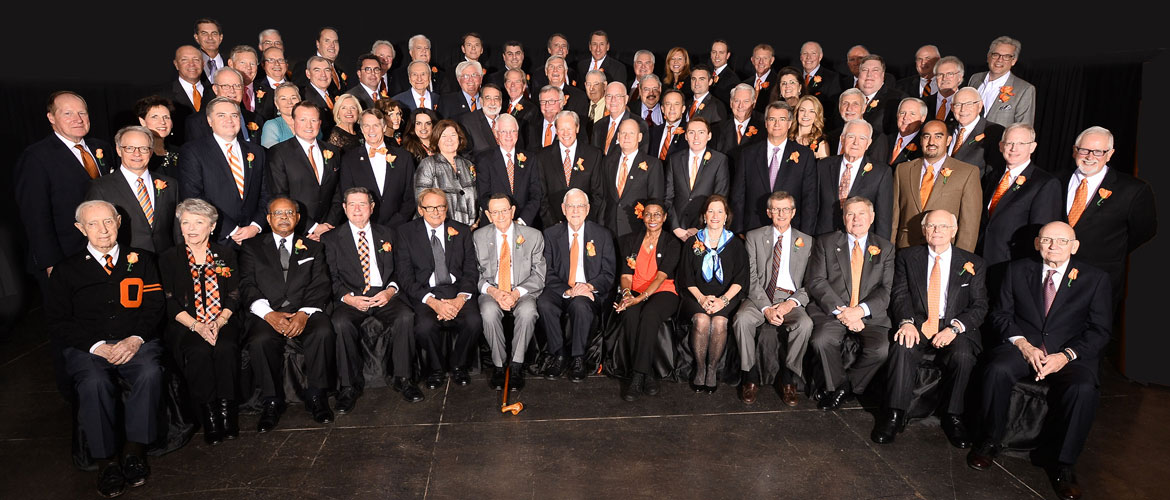 Matthew J. O'Brien makes 'Spears School Tributes: 100 For 100' list
Saturday, November 1, 2014
Management (1981)
MBA (1983)
Matthew J. O'Brien graduated from Oklahoma State University with a bachelor's degree in management in 1981 and a Masters in Business Administration in 1983.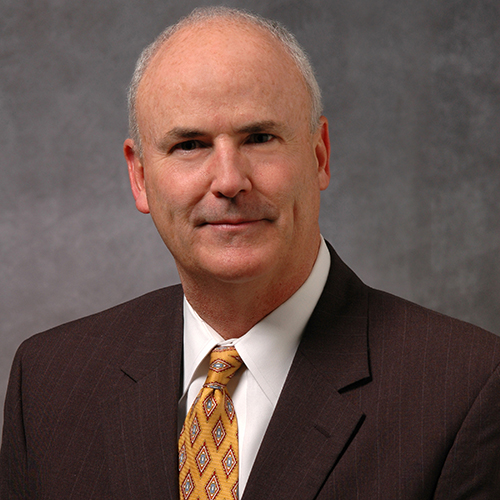 Before enrolling at OSU, O'Brien initially moved to Stillwater to work for Bradley Mechanical, Inc., a local mechanical contracting company. He had previously earned a bachelor's degree from the University of Missouri-Columbia.
The St. Louis native was also enticed to relocate to Oklahoma to be closer to some of his family members. His sister Pat O'Brien-Darlington (OSU Ph.D. in Psychology and newly elected Stillwater City Councilwoman) was living in Stillwater with her family and another sister Edna O'Brien Schack (Ed.D. in Curriculum & Instruction, Illinois State University) was an undergraduate at OSU.
While working at Bradley Mechanical, O'Brien helped build National Standard Inc. and the Mercury Marine plant on Perkins Road. He also worked as junior project manager for the first OSU classroom building renovation in the late 1970s.
One day on campus while visiting his sister Edna at Murray Hall, O'Brien met his future wife Debry Monyhan, a zoology major who lived down the hall from his sister. Among many other qualities Debry particularly inspired Matt with her work ethic and after attending her graduation ceremony at what is now Boone Pickens Stadium, O'Brien thought, "I need to do this again and do it right," comparing his undergrad experience in Missouri to what he had seen at OSU.
Following that experience, O'Brien enrolled in his first graduate class, Organizational Behavior taught by Professor Mike Hitt.
"I read and wrote more in that class than in all of my previous undergraduate classes combined," O'Brien said. He enjoyed the class material and after getting an 'A', Hitt encouraged him to enroll in the MBA program. "His exact words were, 'I've taught this class for 10 years and have given out 5 A's, you can succeed in graduate school."'
Hitt became O'Brien's mentor and friend, guiding him through the process of getting into the MBA program.
"This was a new kind of relationship I had never had at University of Missouri and it really charged me up," O'Brien said.
Once admitted to the MBA program, O'Brien was selected to be the first graduate assistant for Ramesh Sharda, who was an assistant professor of management science in the early 1980s. O'Brien's work with Sharda led him to teaching the Management 101 course.
"I taught a section for two semesters and probably learned more than my students," said O'Brien. "The whole experience of OSU and the business school was broad, specific, quantitative, and interpersonal, and so varied for me personally that I grew up 10 years in two years."
After completing the MBA program in September 1982, O'Brien began his career with Martin Marietta Corporation in Denver as a cost estimator for new business proposals.
Throughout his 30-year career, O'Brien worked for Martin Marietta then Lockheed Martin in almost every area of finance and accounting. His family moved to Washington, D.C.; Oak Ridge, Tennessee, and then back to Colorado. For the next phase of his career with LMC he took executive assignments in Gaithersburg, Maryland; Colorado Springs, Colorado, and then his last position as Vice President of Business Operations and CFO at Sandia National Laboratories in Albuquerque, New Mexico, a subsidiary of Lockheed Martin. He retired from Lockheed Martin and Sandia in January 2012.
Upon his retirement, O'Brien started his own management consulting firm, M.J. O'Brien & Associates, LLC., where he serves as president and chief consultant. The firm supports the federal, defense and energy sectors in new business development, financial analysis and strategic advising.
"OSU and the business school have had a hand in the success of my business. Entrepreneurship and Venture Management was one of the last classes I took in my MBA program and I made a mental note to one day start my own company," O'Brien says. "I had no idea at the time what it would be, but it stuck with me all these 30 years."
Throughout his career, O'Brien kept close ties with OSU. While at Sandia he began to actively recruit students from the Stillwater campus. The company continues to hire a number of Spears School and Watson Graduate School of Management students each year. In 2009, O'Brien was honored as an OSU MBA Top 50 of 50.
O'Brien has served on the Board of Directors of the Hispanic Chamber of Commerce in Albuquerque and currently is a board member for Leadership New Mexico Inc., where he formerly held the position of Treasurer. Most recently, he was asked to be on the Watson Graduate School Alumni Advisory Board.
Matt and Debry (bachelor's degrees in zoology and medical technology from OSU) have now been married for 33 years. The O'Briens currently reside in Littleton, Colorado. Their children, Nick, a systems engineer at Lockheed Martin, and Lauren, a web designer/software engineer at Oppenheim Funds, both reside in Littleton as well.
O'Brien is honored to be recognized among the "Spears School Tributes: 100 For 100."
"To be counted with this group of successful, accomplished and selfless individuals is rare company indeed," O'Brien said. "One hundred years is a long time and for this 100 honorees there must be at least a 1,000 more who also deserve to be recognized, so I dedicate this honor to all the graduates of both the Spears School and the Watson Graduate School who contribute to our world so humbly and ably."