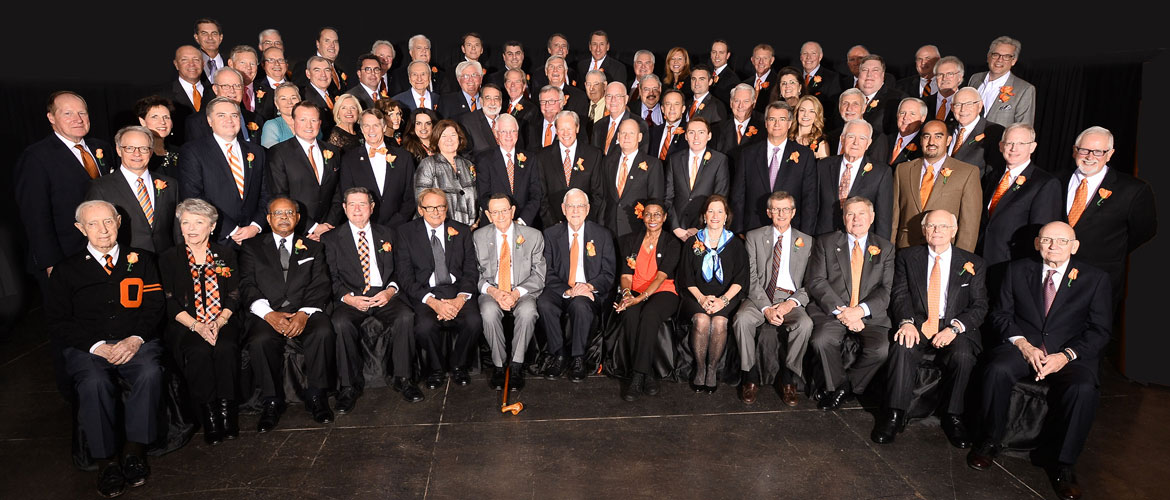 Melinda Middlemist Stinnett makes 'Spears School Tributes: 100 For 100' list
Saturday, November 1, 2014
Accounting (1989)
Melinda Middlemist Stinnett, a Certified Public Accountant and a Certified Internal Auditor, graduated from Oklahoma State University's College of Business with a bachelor's degree in accounting in 1989.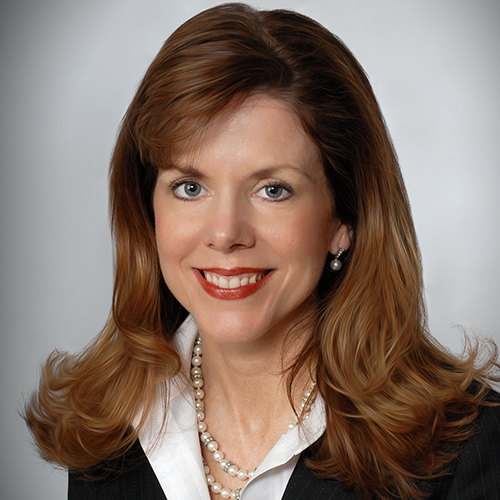 Like many OSU graduates, she followed her older sibling to OSU. But upon arriving on campus, the Stillwater native found that she fit in perfectly and OSU became her own.
"It seemed a very natural fit to head to OSU and the business school. I never thought about going anywhere else — my sole focus and thought was OSU," Stinnett said.
"I really grew up within the School of Business," Stinnett said. Her father, Dennis Middlemist, was a professor in the Department of Management and finished his time at OSU as the head of that department. Her mother, Melanie Middlemist, earned her master's and doctoral degrees in accounting from OSU. Her brother, George Middlemist, also earned his bachelor's in accounting from OSU.
Stinnett immersed herself in activities on campus. She was a member of Student Government Association, Beta Alpha Psi, and various School of Business and campus organizations. She became a member of the Delta Delta Delta sorority and her mentor in the house encouraged her to become involved with Panhellenic Council. As she completed her college career, Stinnett was named a Top Ten Senior and the university's Outstanding Woman Graduate.
"My time in the business school had a profound impact on my career trajectory. So many of the relationships I made — with professors, peers, and companies which were recruiting on campus — were integral to the professional opportunities which have been afforded me throughout my career," Stinnett said.
"As an example, when my husband and I moved back to Tulsa in 1992, Dr. T. Sterling Wetzel helped connect me to my future employer, Arthur Andersen."
Some of the Beta Alpha Psi officers with whom she had served were employed at Andersen at that time, making her decision to work there an easy one.
Stinnett spent 12 years in public accounting before founding her own firm. For nine of those years she worked in the Tulsa office of Arthur Andersen and was mentored by some of the leading accounting and auditing professionals in the industry.
In the fall of 2001 Stinnett left Andersen to spend more time with her family and launching what would become Stinnett & Associates. Today, she is the Managing Director of Stinnett & Associates. With offices in Tulsa, Oklahoma City, San Antonio, Houston and Dallas, the firm provides business advisory services to a wide range of public and private companies with operations around the world.
Stinnett is a speaker for various professional organizations and conferences including the Oklahoma Society of CPAs, the Institute of Managerial Accountants, Petroleum Accountants Society of Oklahoma, the Oklahoma State University Financial Accounting and Reporting Conference, and the MIS Training Institute.
Stinnett is actively involved with the Boy Scouts of America, receiving the Silver Beaver award in 2013 for her volunteer work with and long-term commitment to the Boy Scouts. She is also a Trustee for the Philbrook Museum of Art in Tulsa. In the spring of 2011, she was inducted into the Wilton T. Anderson School of Accounting Hall of Fame as a Distinguished Alumni. Later that year, she also received the OSU Spears School of Business Orange Star Award.
Melinda met her husband of 25 years, Joel Stinnett, during her freshman year at OSU. Joel is an instructor pilot for the U.S. Air Force Reserves and is based in Enid. He also supports various operations functions at Stinnett & Associates. They have four children — Amanda is active-duty with the Air Force; Nate and Josh will be seniors in high school this fall, and Sarah will be a freshman in high school.
Stinnett is honored to be among the "Spears School Tributes: 100 For 100."
"This is truly the most humbling award I could ever receive. The time I spent at OSU and within the walls of the business school were some of the most fun and developing years of my life," Stinnett said. "I cherish those memories fondly and have maintained many of the friendships that were fostered during my years on campus. Certainly that makes this recognition even more special to me."