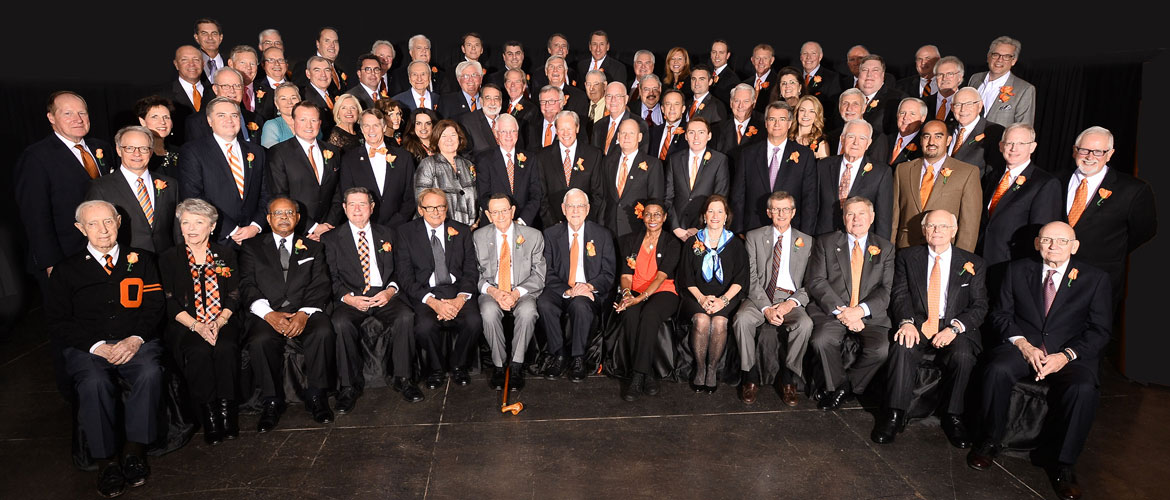 Mike Holder makes 'Spears School Tributes: 100 For 100' list
Saturday, November 1, 2014
Marketing (1970)
MBA (1973)
Mike Holder has a strong bond with Oklahoma State University. The Ardmore, Oklahoma, native earned his bachelor's degree in marketing from OSU's business school in 1970 and completed his MBA at OSU in 1973.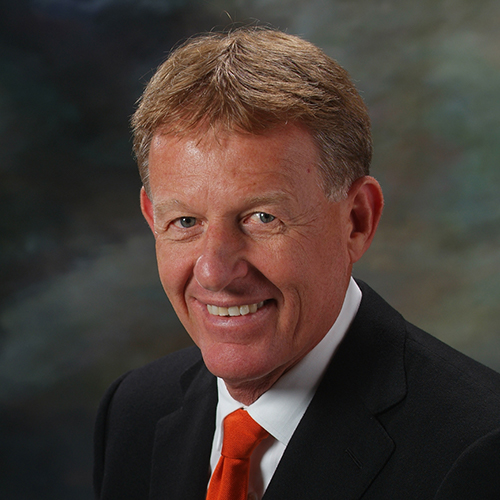 Holder came to OSU in 1966 as a freshman and never left. While attending OSU, Holder spent most of his time at Lakeside Golf Course as a member of the OSU golf team during his undergraduate years. As a student-athlete, Holder was the 1970 Big Eight medalist and led OSU to the conference team title. He was a third-team All-American both his junior and senior seasons, and was an honorable mention All-American as a sophomore.
In his final semester as an undergraduate, he got married to his wife, Robbie.
"Marriage changed my life and forced me to grow up. My wife is the best thing that ever happened to me," Holder said.
The business school had a positive impact on Holder both personally and professionally.
"I made some great friends in graduate school, and it is fun to see so many of them in the 100 for 100," Holder said. "Without OSU and the business school I wouldn't be where I am today."
In May 1973, Holder finished work on his MBA and was hired as the OSU golf coach in June. In his 32 years of leading his alma mater's golf program, his name became synonymous with success not only on the golf course but also in fundraising, facility development and the academic performance of his student-athletes.
He was named Vice President for Athletic Programs and Director of Intercollegiate Athletics at OSU in 2005. He still holds that position, but he doesn't consider it work.
"I love OSU and being around young people is a privilege that I never take for granted," Holder said. "In reality, I've never worked a day in my life."
Recognized as a 2013 finalist for National Athletic Director of the Year in the Sports Business Awards by SportsBusiness Journal and SportsBusiness Daily, Holder is a central figure in OSU's current athletic resurgence.
Holder is one of five coaches in NCAA history, regardless of sport, to win a national championship in four different decades. The Cowboys won eight NCAA titles under Holder's leadership, and three times he coached the Cowboys men's golf team to the national title the same year an OSU individual also claimed medalist honors (1978, 1987 and 2000). Along the way, he claimed 25 conference championships. His 21 Big Eight championships were the second most by a head coach in any sport, trailing only Kansas basketball coach Phog Allen.
During his 32-year tenure as men's golf coach, Holder coached 112 All-Americans, including 36 first-team selections. He coached three Ben Hogan Award winners, which was based on academic and athletic excellence nationwide. Those winners were Kevin Wentworth (1990), Trip Kuehne (1995) and Hunter Mahan (2003). He coached 21 academic All-America selections since the inception of that honor in 1984, as well as countless academic All-Big Eight and All-Big 12 selections.
Also, his vision and fundraising abilities resulted in the creation of Karsten Creek, the magnificent golf course in Stillwater used by the Cowboys and Cowgirls golf teams. It was selected as the Best New Public Course in 1994 by Golf Digest magazine, and that publication listed Karsten Creek as the nation's 12th greatest public course in 2011.
Holder and Robbie illustrated their commitment to OSU when they donated $500,000 for the first fully endowed scholarship for Cowboy football. The scholarship is named for former OSU player, the late Vernon Grant. The Holders' lifetime giving to OSU surpasses $2.5 million, including $1 million for an entrepreneurship super chair in the Spears School of Business.
"Robbie and I made the gift to the College of Business because of (OSU donors) Malone and Amy Mitchell," Holder said. "Having two degrees in business was the icing on the cake. I would like to see the new program nationally recognized and make a difference in the lives of young people."
The Holders currently reside in Stillwater, and have one daughter, Michele.
Holder is flattered to be recognized as one of the "Spears School Tributes: 100 for 100."
"I definitely wasn't an outstanding student, but this award shows that anyone can succeed if they are given the opportunity, and OSU provided me that opportunity," Holder said. "OSU changes lives and makes dreams come true."