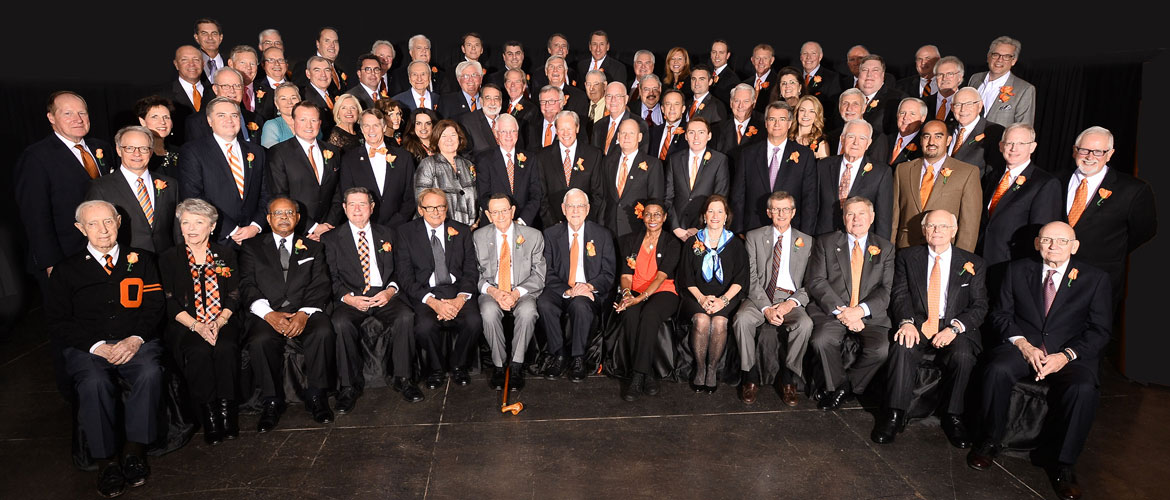 Mike Pregler makes 'Spears School Tributes: 100 For 100' list
Saturday, November 1, 2014
Accounting (1975)
Mike Pregler graduated from Oklahoma State University's business school with a bachelor's degree in accounting in 1975. The Tulsa native was involved in the Army ROTC two-year program and OSU athletic intramurals during his college days.
Pregler feels that the business school made a huge impact on him and helped influence his career.
"As a student, the business school provided me the opportunity to be exposed to many different disciplines and led me to select accounting as my profession, which equipped me with the technical skills to compete and succeed in the business world," Pregler said. "As a professional, the business school provided an outstanding pool of talent to recruit from and a faculty that delivered relevant continuing professional education to the business world."
After graduation, Pregler joined Phillips Petroleum Company as an accounting trainee. He spent the next 37 years serving in financial and operational positions with Phillips and ConocoPhillips before retiring in 2012. He started his career as an entry-level accountant in lease payables and ended as manager of Facilities Services.
During his career, he served as finance manager in the following areas: research and development, consolidations, corporate accounting, executive reporting and financial processes and controls. As manager of financial processes and controls, he was responsible for recruiting and training all finance and accounting new hires.
Internal auditing was also an important area in his career where he served as a staff auditor during the early years, as Senior Audit Manager Worldwide Exploration and Production mid career, and eventually as the General Auditor and Chief Ethics Officer for ConocoPhillips.
Pregler has received other awards from OSU's business school. He was inducted into the School of Accounting Hall of Fame in 2012, and he was a Spears School of Business Orange Star recipient in 2010.
He is involved in several organizations. He is a member of the Spears School's Executive Board of Directors, a past president of the Spears School of Business Associates, a Provosts Advisory Council member, a School of Accounting Advisory Board member, an OSU Alumni Association life member and an Oklahoma Aquarium Foundation Director. He is also an Asbury United Methodist Church finance volunteer.
Pregler and his wife, Jan, currently reside in Broken Arrow, Oklahoma The couple will celebrate 40 years of marriage this year. All three of their children (Chris, Matt and Brooke) and their spouses graduated from OSU.
"This is so special for our family, and I am truly humbled to be selected as one of the 100 for 100 tribute honorees," Pregler said. "When I think of all the students that graduated from the College of Business over the last 100 years and what many of them have accomplished, both professionally and personally, I am very honored to be included in such a distinguished group."