Neal L. Patterson makes 'Spears School Tributes: 100 For 100' list
Saturday, November 1, 2014
Finance (1971)
MBA (1972)
Neal L. Patterson's life is an inspiration to any former, current or future Oklahoma State University student. His vision and strategic thinking in helping to build the Cerner Corporation into the world's largest independent health information technology company with nearly $3 billion in revenues in 2013 should be admired by everyone.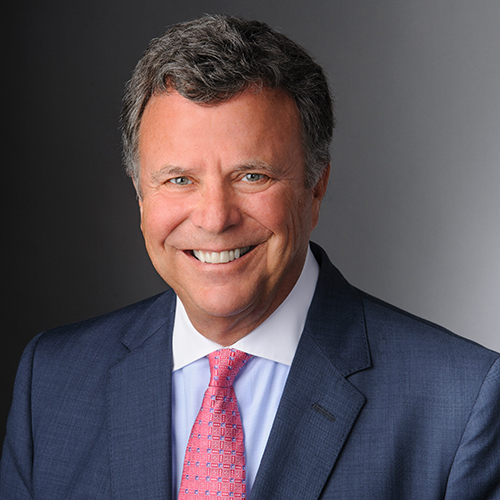 Patterson grew up on his family's farm near Manchester, Oklahoma, a small town in Grant County on the Oklahoma-Kansas border. After graduating from high school he moved to Stillwater to attend OSU, where he was a member of the Pi Kappa Alpha fraternity, serving as Treasurer. After earning his bachelor's degree in finance (1971) and an MBA (1972) from OSU's College of Business, his first job was with Arthur Andersen as an information system consultant and manager.
In 1979, he left the accounting firm to co-found Cerner Corporation with Arthur Andersen colleagues Cliff Illig and Paul Gorup. Starting with a single laboratory information system in '79, by the mid-1980s, Patterson was investing in creating a suite of fully integrated, clinically focused commercial health care applications. Cerner entered the 1990s with a first-of-its-kind application set built on a common platform with real-time interactive decision support.
Patterson invested significant resources throughout the mid-1990s to rebuild the platform on client-server technology using a person-centric data model. During his multi-decade tenure as co-founder, chairman and chief executive officer, Patterson has led Cerner to invest more than $3 billion in research and development of health IT, and the solutions that Cerner has designed are deployed at more than 3,000 hospitals and used by 60,000 physicians in private practice.
In August 2013, Forbes ranked Cerner seventh on its list of the most innovative companies in the United States, and 13th in the world. Patterson was featured on the cover of Forbes magazine on May 7, 2012 in a feature story on health care reform in the U.S.
The 64-year-old Patterson has been listed five times as one of Modern Healthcare's "100 Most Powerful People in Healthcare." In 2012, Forbes named him among the top five in their list of "America's Best CEOs," and in January 2014, Becker's Hospital Review listed Patterson among the "50 Most Powerful People in Healthcare."
Patterson has been and continues to be a major supporter of OSU, including the Spears School of Business. He was instrumental in the creation of the OSU Center for Health Systems Innovation (CHSI) with gifts totaling $6 million. The Center for Health Systems Innovation, a collaborative effort of the Spears School and the OSU Center for Health Sciences, focuses on creating a comprehensive and coherent vision for health care problem-solving through market-based solutions.
Patterson was appointed in April by the U.S. Government Accountability Office (GAO) to a three-year term on the Health Information Technology Policy Committee, a federal advisory committee.
Patterson is co-founder and serves on the executive board of the First Hand Foundation, a non-profit foundation that provides assistance to children with critical health care needs. He serves as a Lifetime Director for the 115-year-old American Royal Association celebrating agrarian lifestyles and values, and he gives time to support the development of other entrepreneurs. He and Cerner co-founder llig, along with others, are co-owners of Kansas City's Major League Soccer franchise, Sporting KC.
Patterson and his wife, Jeanne Lillig Patterson, make their home in Kansas City. Patterson has four grown children (Clay, Lindsey, Cortney and Will).