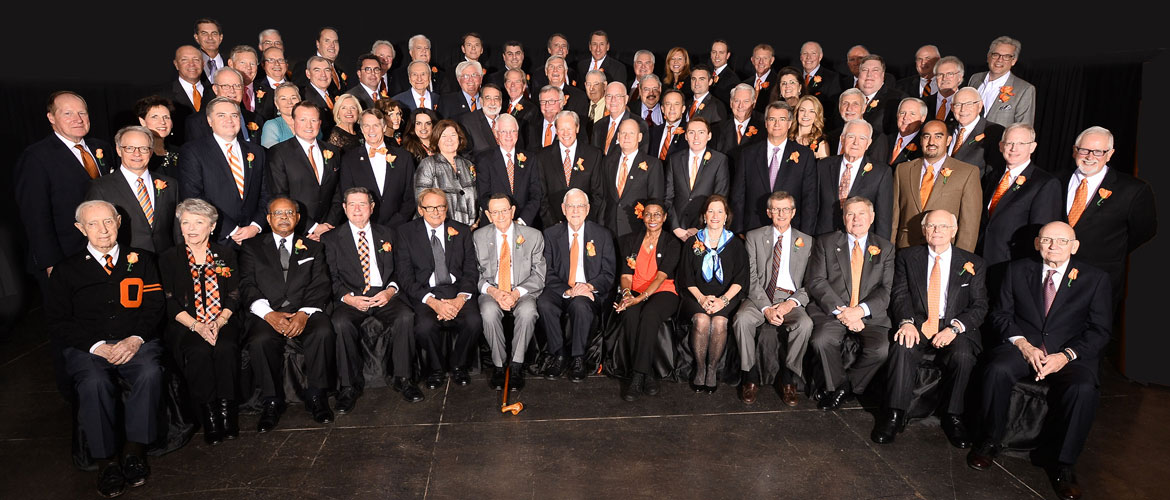 Paul Wise makes 'Spears School Tributes: 100 For 100' list
Saturday, November 1, 2014
Accounting (1931)
Paul Wise is known for accomplishing many things during a career in banking that spanned more than 70 years. The longtime Stillwater National Bank employee is credited with establishing the first automobile installment loan department in Oklahoma and the state's first drive-up banking window.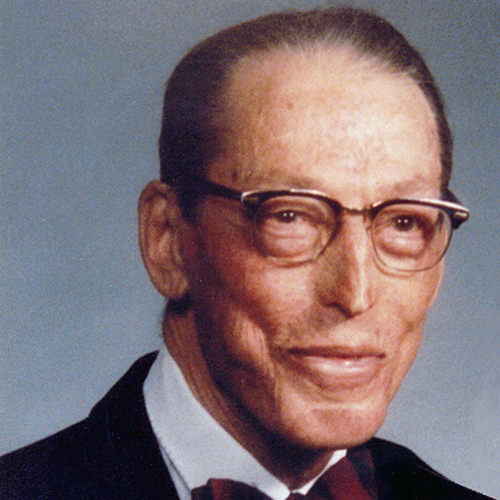 Wise was born April 15, 1905 to James Leonard and Matilda Wise, and he grew up in Braman, Oklahoma. Later, he began his banking career as a 15-year-old bookkeeper and assistant cashier at the First National Bank of Braman, working there from 1920 to 1928.
He was hired in 1928 by then Stillwater National Bank President Jim Berry, who heard him deliver a moving speech at the Oklahoma Bankers Association Public Speaking Contest. Entitled "Give Us a Chance," Wise's speech in front of many of the state's well-known bankers asked them to help the younger generation learn, work and grow in the banking profession. He won the contest, and was offered a job by Berry.
Wise joined Stillwater National Bank on Sept. 1, 1928. While working three jobs — earning $35 a month at the bank, making $10 a month as a member of the Oklahoma National Guard and another $5 a month as the personal bookkeeper from Jim Berry, who was also Lieutenant Governor for Oklahoma — he attended Oklahoma A&M College, earning his bachelor's degree in accounting in just three years.
Wise was employed for nearly 70 years at Stillwater National Bank, being promoted to executive vice president and cashier in 1958. The bank enrolled him in the Graduate School of Banking at the University of Wisconsin (and for two years he worked as a national bank examiner).
In addition, Wise was a director and corporate secretary of the Stillwater Milling Company, positions he was appointed to in 1937.
Active in both the community and civic causes, he helped organize the Stillwater Industrial Foundation and the United Fund of Stillwater, known today as the Stillwater Area United Way. He also served in the role of presidents of the Stillwater Chamber of Commerce, Toastmasters Club, Stillwater Lion's Club, a three-time president of the Third District of the Oklahoma Banking Association, and as deacon at the First Christian Church.
Throughout his life Wise was a shining example of the American dream and he believed that by hard work, honesty, friendship and honor that he could succeed in America.
"I still think of myself as a bookkeeper and cashier — two areas I've enjoyed so much," the 92-year-old Wise was quoted as saying in The Oklahoman in 1997.
Wise not only gave back to his community but also wanted to give back to his alma mater. In November 1997, his $1 million donation was then the largest gift ever made to the OSU College of Business, and matched dollar for dollar with state funds, making the total donation $2 million.
The funds established the Paul Wise Endowed Chair in Finance was part of OSU's $206 million "Bringing Dreams to Life" fundraising campaign.
"I wanted to do something helpful," Wise said of his gift.
Wise was inducted into the Spears School of Business Hall of Fame in 1996, and inducted into the Stillwater Hall of Fame in 1995.
His four children and eight grandchildren were very proud of him.
He died Feb. 19, 1998, at the age of 92.
Longtime Oklahoma City eye surgeon and glaucoma specialist James Wise, son of Paul and Geneva Wise, said his father would have been honored to be recognized in the "Spears School Tribute: 100 For 100."