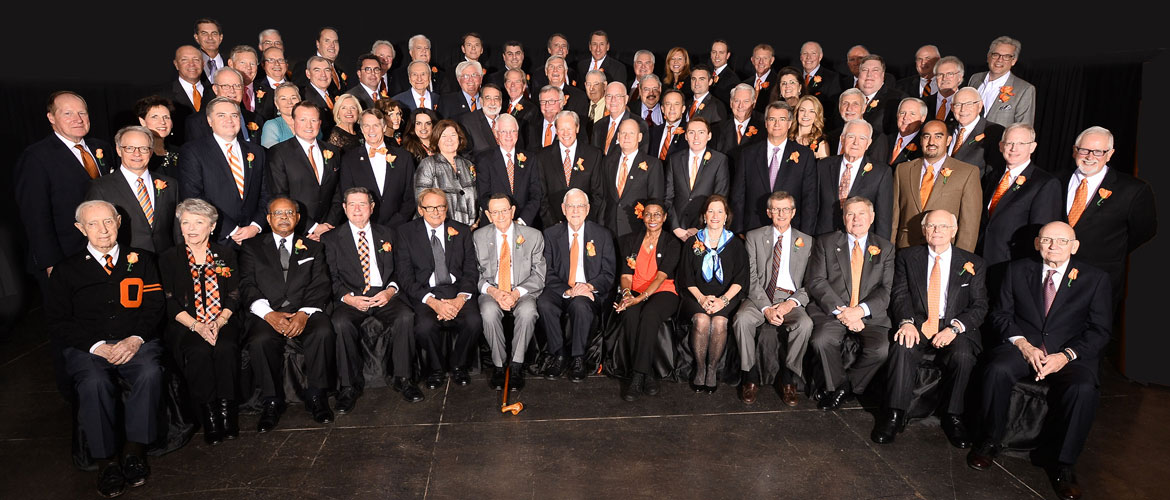 Preston Nicholson makes 'Spears School Tributes: 100 For 100' list
Saturday, November 1, 2014
Management (2004)
Oklahoma State University was always on Preston Nicholson's radar with his hometown of Hominy, Oklahoma, being within 55 miles of the Stillwater campus. Attending Camp Cowboy just before his freshman year confirmed that he had made the right choice.
"I was blown away by the amount of spirit and pride current students had in their school," Nicholson said.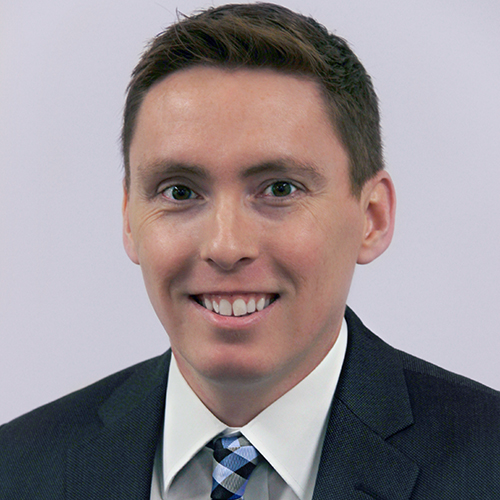 On campus, Nicholson was President of Business Student Council, Co-Executive Director of Camp Cowboy, and Executive Director of The Big Event. He was also involved in Student Government Association for four years, the Homecoming Steering Committee and Orange Peel for three years.
He received the Raymond D. Thomas Award from the Spears School of Business and was named an Outstanding Senior by the OSU Alumni Association. He was also named a Top Five Homecoming King finalist, a Wentz Scholar and a Top Ten Freshman Man. He was also involved in Mortar Board (receiving its inaugural Tracey S. Cox Memorial Leadership Award), Omicron Delta Kappa, President's Leadership Council and Business Ambassadors.
"The Business School had a profound impact on me. It taught me how to think critically, how to be an effective leader and manager, and how to be more strategic in my decision making," Nicholson said. "With the variety of business courses I took at OSU, I was able to leave with knowledge of organizational leadership, business law, and financial and project management, not to mention more self-confidence and a greater appreciation for culture and diversity."
In 2004, Nicholson earned his bachelor's in management from the Spears School. In May 2007, he graduated from the University of Oklahoma College of Law and was sworn in as a licensed attorney in the state of Kansas in September 2007. He was soon hired by the University of Kansas as an assistant director in the Undergraduate Advising Center and as director of Pre-Law Advising. He remained in that position for six and a half years, until December 2013. While at KU, he taught undergraduate legal courses for the Humanities and Western Civilization Department. He has also maintained his Kansas law license, working as an attorney for various clients and on various projects.
Today, Nicholson is the associate director of Admission and Financial Aid at Drake University Law School in Des Moines, Iowa. His role is to help coordinate the recruiting efforts of the law school, and he also helps oversee the financial aid and scholarship allocation process for both incoming and current law students, also helping execute the law school's social media strategy.
"The skills you gain through business and law are definitely applicable to higher education management. Every day of my career, I have drawn upon my business education from OSU when developing marketing and management strategies, supervising employees, analyzing problems, and making decisions that require cost-benefit analyses."
Nicholson has been on national television several times over the years, appearing as a contestant on TV game shows "Jeopardy!," "Wheel of Fortune" and "Who Wants to be a Millionaire?"
For the last three years he has also served as a site captain for the National History Bee and National History Bowl, a national competition for high school students across the country and world, comparable to the National Spelling Bee held each year.
Nicholson has volunteered his time with the Kansas Bar Association and various organizations related to academia, including the Western Association of Pre-Law Advisors and the National Academic Advising Association. In 2012, Nicholson was named the National Outstanding Pre-Law Faculty Advisor of the Year by Phi Alpha Delta Law Fraternity.
He is honored to be recognized as a "Spears School Tributes: 100 for 100."
"It means the world to me. I consider my OSU experience to be one of the best experiences of my life, and I am proud to represent OSU whenever and however I can," Nicholson said. "To be chosen for this prestigious honor is quite humbling. It motivates me to give back even more."