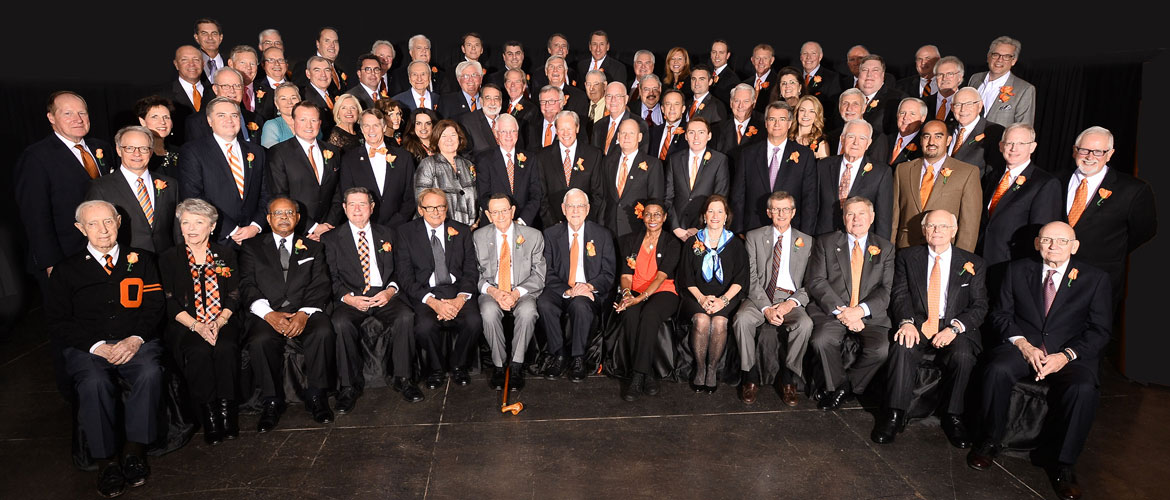 Rick Green makes 'Spears School Tributes: 100 For 100' list
Saturday, November 1, 2014
Marketing (1970)
Rick Green has a strong connection to Oklahoma State University. So strong in fact that the Altus, Oklahoma, native has never left. He graduated from OSU's business school in 1970 with a bachelor's degree in marketing and has resided in Stillwater ever since.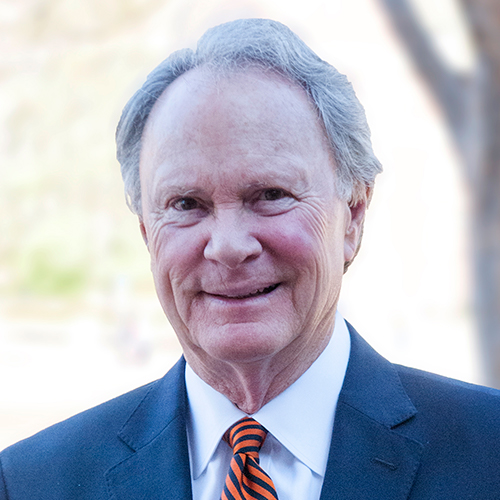 Green was actually born in Stillwater while his parents were still going to school. He lived in Snyder, Oklahoma, for a short time before moving to Altus to live with his grandparents. In high school, he met the love of his life and got married when they were 17 years old. The couple then moved to Stillwater in 1965 to attend OSU.
The move was a huge transition for the young couple. Green recalls that they were frightened about being in a new place and not knowing anyone. They both worked almost full-time jobs while earning their education and were able to graduate in four years.
"Part of the advantage we had as a young married couple was that we had responsibilities; we understood clearly the need to focus on our educational process," Green said.
The business school had a tremendous impact on Green. The specific focus on business was very interesting to him and learning all of the business components. One example is a story he tells about a debate between an accomplished accountant and an established marketing professor, and the impact it had that ultimately led him to earn a marketing degree.
Their connection to the community is what ultimately led Green and his wife to reside in Stillwater.
"We were very fortunate to meet a lot of faculty and people in the community," Green said. The people he met at work, church and school led to various employment opportunities, and a devotion to OSU and Stillwater.
In 1967, Green began his career at Stillwater National Bank, a place where he worked for the next 45 years. He began as a teller and a printer and worked his way up. As the bank expanded, he had the opportunity to serve other markets. This allowed him to meet numerous people in the community and around the state. He eventually was promoted to CEO and Vice Chairman of the bank, which allowed him to meet people not only in the state but also across the nation.
"Working at a bank, you meet a lot of people. That's been a very important part of my life and my family's life. We felt like we knew everybody," Green said.
Giving back to the Stillwater community is important to Green. He recently got involved with the Spears School Mentoring Program, which he finds very rewarding and hopes to continue. He's helped the community in several other capacities and finds volunteerism as a great way to meet new people, whether it be helping newcomers to Stillwater or visiting the hospital to speak with patients.
His family is a tremendous part of his life. He and his wife were married in 1965 and reside in Stillwater. They have two grown children, a son and a daughter, and four grandchildren. He and his family plan to attend the centennial events throughout the year.
Attending OSU has become a tradition for the Green family. Five generations have attended the university beginning with Green's grandfather, Jess L. Green, who graduated in 1928. His father, William E. Green, graduated in 1948, followed by Rick in 1970. Both of Green's children, Darren and Staci, earned their degrees from OSU, as well. His granddaughter, Gabrielle, is currently a student and will graduate in 2014.
"This recognition of being a part of this celebration that the Spears School of Business has developed is a tremendous privilege, honor and responsibility," Green said. "The school means so much to me in intrinsic value and in ways in which you feel. It's really difficult to express those feelings and I know those others who are being honored feel the same way. It's really quite special."