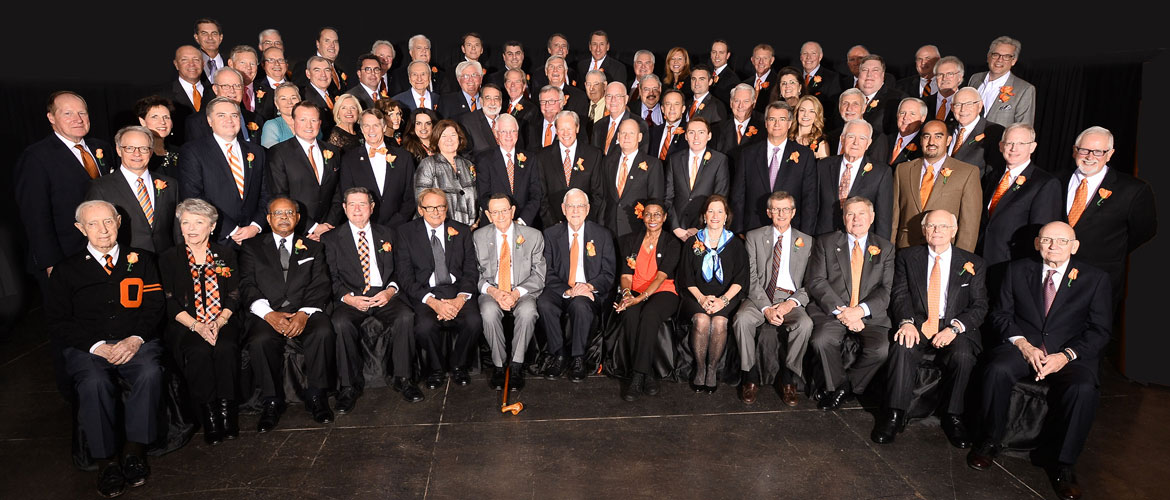 Robert Karlovich makes 'Spears School Tributes: 100 For 100' list
Saturday, November 1, 2014
Accounting (1942)
Nearly 80 years ago, Robert Karlovich's life changed forever. He was one of the first ever recipients of a tennis scholarship from Oklahoma A&M College, where he was responsible for creating a legacy that his family continues to follow to this day.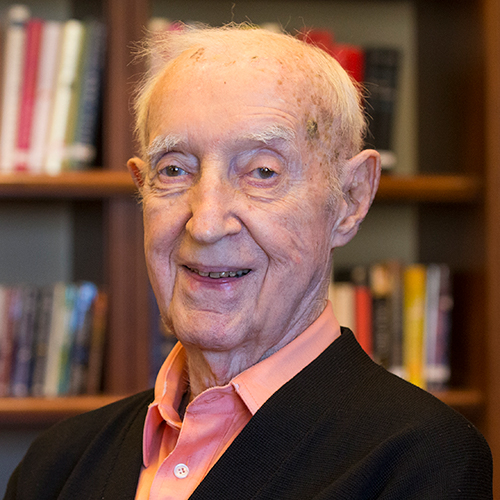 "That was the surprise of my life," Karlovich said of the day legendary Oklahoma A&M athletic director and coach Henry Iba awarded him one of the first two tennis scholarships. "Otherwise, I wouldn't have gone to college."
Karlovich enrolled in the School of Commerce (now the Spears School of Business), earning a bachelor's degree in accounting and eventually his CPA. He graduated in 1942, but not before meeting his future wife Rose Frances Antonietti.
In 1941, Karlovich was anxious to serve his country with the U.S. Army Infantry during World War II. He received two bronze stars before returning to Oklahoma when the war ended.
In 1945, just weeks after returning home from the war, he immediately found employment as an accountant with Haskins and Sales in Oklahoma City. Soon thereafter he joined Midwestern Engine and Equipment Company with Oklahoma A&M alumnus Armon Bost. The two worked side by side — Bost as president and Karlovich as executive vice president — for more than 30 years.
Karlovich's decision to attend Oklahoma A&M, now Oklahoma State University, paved the way for many of his descendants to follow in his footsteps. All four of Karlovich's children — Robert Jr. (Bob), Debbie, Rick and Mary — attended OSU. Three of the four are graduates of the business school.
"He's always been proud of his education from Oklahoma A&M and it gave him a foothold into his future," Rick Karlovich said. "His legacy is really something at this point."
Karlovich's grandchildren also followed him to Stillwater, two of which are OSU business school graduates. Robert III (Trey) earned his accounting degree in 1999 and Nick graduated with MIS and management degrees in 2002. Chris Karlovich, another grandchild, is currently enrolled in the Spears School.
It is because of this legacy that Karlovich is an alumnus worth honoring. He is a true inspiration in that he has influenced numerous generations of his family to join the Cowboy family and adopt the OSU spirit.