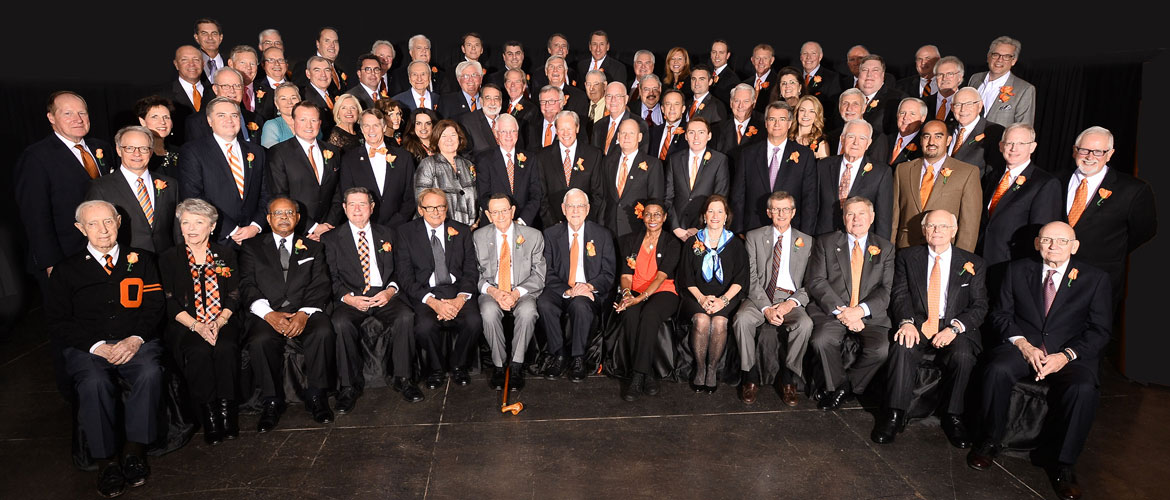 Robert A. McCormick makes 'Spears School Tributes: 100 For 100' list
Saturday, November 1, 2014
Finance/Economics (1981)
MBA (1983)
Robert A. McCormick remembers sitting in Oklahoma State University professor Gary Simpson's Financial Futures class back in 1982, knowing his life would never be the same. Simpson, who retired in 2013 after a 37-year career at OSU, definitely left his mark on McCormick.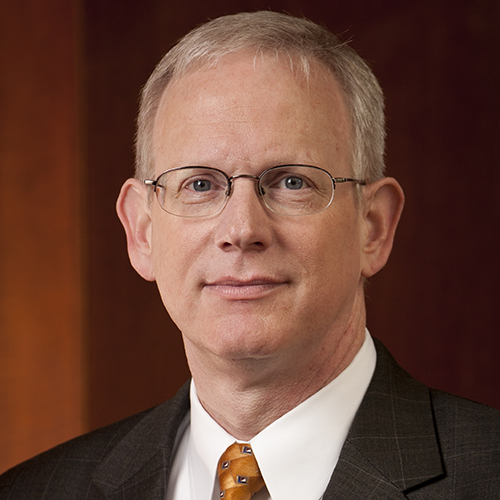 "I was in his very first class on Financial Futures, which was revolutionary to me," said McCormick. "At that time financial futures were in their infancy, but it convinced me that I wanted to have a career in the investment world, and it prepared me for my Chartered Financial Analyst studies."
McCormick got an early start in the investment world, working part-time at the Edward Jones Investment branch in Stillwater starting in his junior year. It's a job he would enjoy over the next four years as he was completing work toward his bachelor's degree in finance and economics, and continuing while earning his MBA.
But work was nothing new to the Tulsa native who was putting himself through college.
"There was a period while I was trying to earn my MBA that I was either in class or working one of my three jobs," said McCormick, who was working at Edward Jones while also earning income as a graduate assistant in the MBA program and also performing duties as a maintenance worker at the Colvin Center.
In spite of his schedule, "college was an exhilarating, fun time, one I wouldn't trade for anything."
That hard work paid off for McCormick, helping to pay for his education while also learning from Simpson and the other business school professors.
"The interaction with my professors was tremendous," he said. "They challenged me to think in a very critical way and encouraged me to excel. Of course it was not all work. OSU was a great place to experience college life, from the Strip to the early days of Eskimo Joe's. And when I wasn't working or experiencing the social life in Stillwater, I was playing ball at the Colvin Center. What a great life!"
It didn't take McCormick long to find full-time employment after earning his MBA in 1983, joining Edward Jones full time as an internal auditor in the company's home office in St. Louis. His move into the research department as a securities analyst two years later was instrumental in his professional growth and put him on the investment path he had been seeking.
His return to Oklahoma in 1987 coincided with the recession but he served as vice president of trust investments at First National Bank of Tulsa before joining the Trust Company of Oklahoma in 1992.
McCormick joined Trust Company of Oklahoma as a portfolio manager, which he continues to this day. He's also added corporate duties to his résumé. McCormick was named chief operating officer in 2008 and was appointed to the company's board of directors the same year.
He holds the Chartered Financial Analyst (CFA) designation, and in April of this year earned the designation of Chartered Alternative Investment Analyst (CAIA). McCormick is past president of the Oklahoma Society of Financial Analysts. He has previously been active in the CFA Institute and was an adjunct professor at OSU-Tulsa. He is a founding board member of the San Miguel School of Tulsa.
McCormick and his wife, Julia, lived within a few miles of each other growing up but didn't meet — in the cafeteria of what was then Willard Hall — until attending OSU. They were married in 1981, a week after he earned his undergraduate degree. They have three grown children, Patrick, 29, Sarah, 27, and Eleanor, 20.
McCormick is honored to be recognized in the "Spears School Tributes: 100 For 100."
"It's an extreme honor for me. It's very special," he said. "Given all the strong classmates I interacted with during my six years at OSU, I was humbled when I was informed that I was being honored as one of the 100 graduates for the school's 100th anniversary. It means a lot to me because I think the Spears School of Business is an excellent business school."