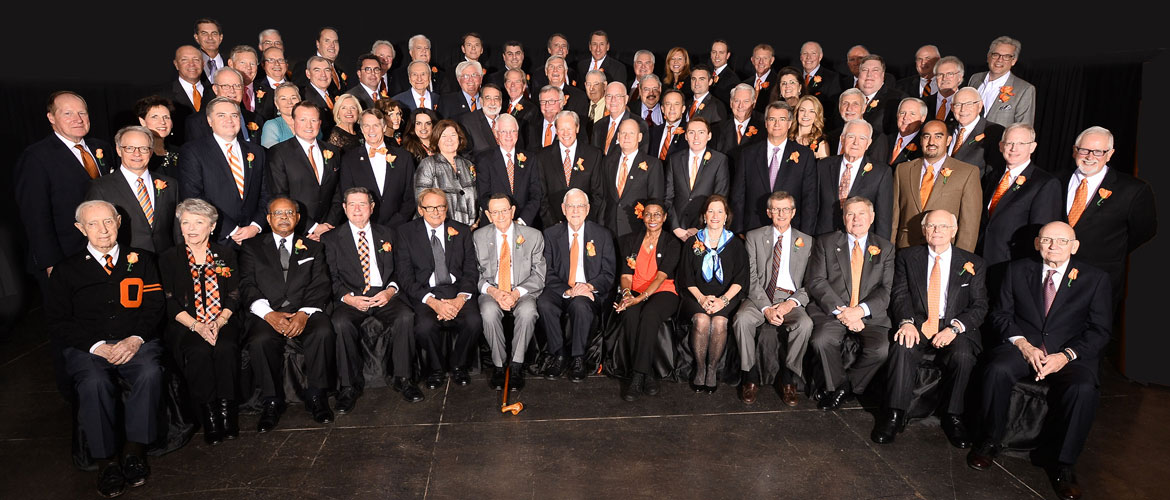 Roy E. Townsdin makes 'Spears School Tributes: 100 For 100' list
Saturday, November 1, 2014
Accounting (1959)
Master's in Accounting (1961)
Roy E. Townsdin grew up working on his family farm in Ripley, Oklahoma. In addition to playing baseball and basketball for Ripley High School, he was the drum major in the Ripley High school marching band. One of 4 children, Townsdin envisioned being a high school coach one day. Following military service and as a result of the GI Bill, he considered a change of course and enrolled at OSU as an accounting major.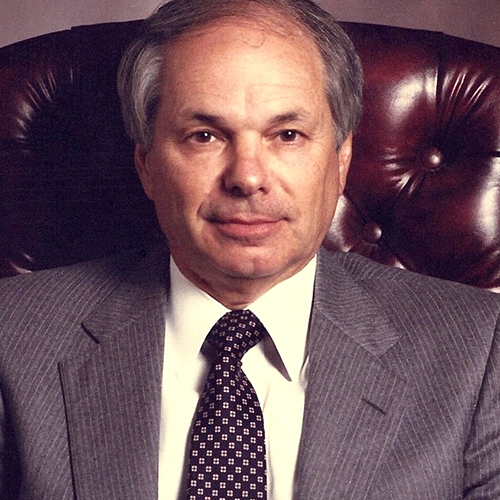 While at OSU, Townsdin married the love of his life, Norma Anderson Townsdin. They both worked full time while he earned his Bachelors and Masters degrees in accounting. Balancing the responsibilities of being a full time student, a Graduate Assistant, a husband, and an employee of the Stillwater Telephone Company left little time for watching many of the OSU sports Townsdin would enjoy supporting later in his life.
Townsdin felt that his OSU business education prepared him well for his career as a CPA at Peat, Marwick, Mitchell and for the leadership positions he held in the many companies he acquired.
Throughout his career, Townsdin enjoyed being able to provide employment to the men and women in his companies, as well as the challenge of seeking the next opportunity to pursue. He became President of United Transports in 1975 and later became President and CEO of Woods Corporation, the parent company of United Transports, Woods Petroleum, Star Manufacturing and MAC Corporation. He was a partner in WDS, Inc., which acquired Woods Corporation in a private equity buyout. In 1985, he acquired Granutech-Saturn Corporation in Grand Prairie, Texas, and Southwest Electric Company based in Oklahoma City. Townsdin had many varied business interests, from owning and operating successful long-term businesses to participating in real estate investments and ranching.
Townsdin and his wife shared a vision for supporting the growth of Westridge Hills Church in Oklahoma City, which would become Crossings Community Church. He served as a life-time elder and was a mentor to many. He served on many boards and committees within both the church and the community. Amongst his favorites were the Heritage Hall School Board in Oklahoma City and the Water4 Project. He was committed to Water4Project's mission to eradicate the world's water crisis by providing water to remote villages around the world. Townsdin loved attending OSU sporting events, especially football and basketball games. He was a proud Cowboy fan
Townsdin passed away Dec. 3, 2010, after battling pancreatic cancer. His love for OSU lives on through his widow Norma, and his children, Kim and Ron, and their families. Two of his grandchildren, Tyler Grubbs (2010 BS Finance) and Jessica Townsdin (2014 BA Psychology) followed in his footsteps to OSU.
Grubbs noted that, "Grandpa always had passion for Oklahoma State. You could see it and hear it. And, it wasn't just a passion for a football game, but a love for the university and everything it stood for. That's how I am now. I love my school. Grandpa drew no attention to himself, didn't need it or want it. He knew he loved OSU. He gave back to the school without needing recognition. He was a humble cowboy."