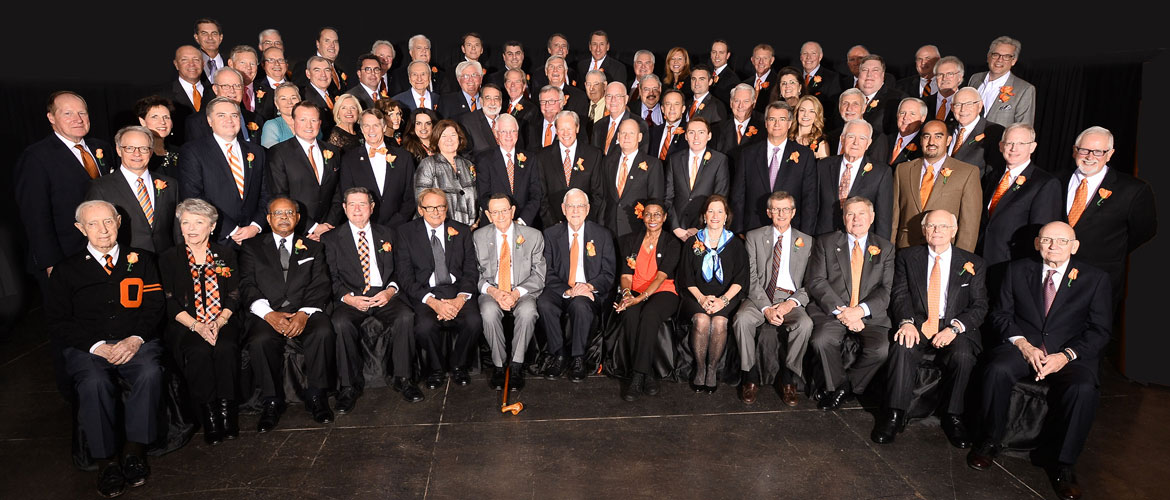 Russell W. Teubner makes 'Spears School Tributes: 100 For 100' list
Saturday, November 1, 2014
Management Science Computer Systems (1978)
Russell W. Teubner earned a bachelor's degree in Management Science Computer Systems from Oklahoma State University's College of Business in 1978.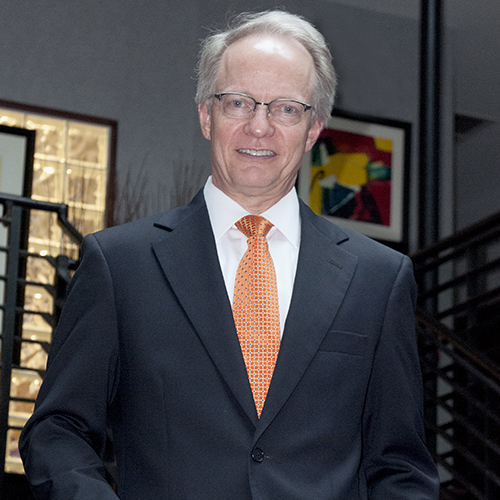 For the last 30-plus years, Teubner has become a serial entrepreneur and software product inventor. In the software industry, his forte is the development of solutions that integrate existing and emerging large-scale information technology.
Even though his customers have always been outside Oklahoma, his family chose to stay in Stillwater and become part of the community. Teubner's love of Stillwater and fascination with solving complex integration problems underlies his 20-year commitment to restore a collection of historical buildings in downtown Stillwater.
As the Tulsa native planned for college, he couldn't decide on a major. Engineering, architecture, computer science and business all interested him. With a little guidance from his father (an open-minded University of Oklahoma graduate), he chose to major in business.
"Because of OSU's excellent business and engineering programs, it was the natural choice," Teubner said..
Teubner was on the Dean's Honor Roll at OSU but didn't have much time for very many extra-curricular activities. Beginning the summer after his freshman year, he worked part-time for the OSU Computer Center.
Robert Gumm, then director of the Computer Center, gave him the opportunity to accumulate real-world experience, helping him find his niche in the industry and laid the foundation for inventing his first software product.
OSU's largest impact on Teubner was through the faculty. His advisor, Billy Thornton, helped him create a plan of study that included his various business interests.
"I still remember Dr. Thornton telling me that I needed to stop taking so many computer science classes and start taking more business classes if I ever wanted to graduate," Teubner said. "I took his advice."
After graduating from OSU, the Computer Center offered Teubner a full-time staff position. He jumped at the opportunity as it allowed him to be involved in some significant technology projects on campus, including rolling out the first computers for students.
In the early 1980s, Teubner started his first software company, Teubner & Associates. He built the company for 17 years and ultimately merged it with Esker, an international software company. He stepped out of active management of Esker in 1999, which allowed him to get back to what he really enjoyed: creating software solutions that solve difficult business and technology problems. In 2000, he started HostBridge Technology, a boutique software company that specializes in solving challenging problems encountered by large organizations as they integrate emerging information technology into their existing infrastructure.
Today, Teubner spends the majority of his time as the CEO of HostBridge. Recently, he has spent a fair amount of time overseeing the renovation of another historical property in downtown Stillwater. The challenge of infusing century-old buildings with art, architecture and design elements from around the world became his hobby — as well as a concrete example of what he enjoys in the software world.
Teubner also serves as Chairman of the Board for Southwest Bancorp, the public holding company of Bank SNB, a director for the OSU Center for Innovation and Economic Development, and an Advisory Council Member for the OSU Museum of Art. Teubner is also a supporter of the Oklahoma WONDERtorium.
In 1998, the Teubner and his wife, Julie, and their daughter Jennie were honored by the President Bill Clinton and Hillary Clinton during a White House Rose Garden Ceremony which recognized a select group of companies and business owners who promote family-friendly employment policies within their organizations.
Teubner is a member of both the OSU Alumni Association Hall of Fame and the Spears School of Business Hall of Fame. Recently, he was named an Honorary Member of the National Academy of Inventors by OSU. Teubner is also a certified private pilot.
Teubner met his wife Julie at OSU and their three children Ryan, Jonathan and Jennifer are all graduates of OSU.
Teubner is honored to be recognized in the "Spears School Tributes: 100 For 100."
"First and foremost, it's very humbling," Teubner said. "Given the group of outstanding graduates that the business school has produced over the century this honor is unexpected and surreal. Seriously, the OSU business school could easily produce a 1,000 for 100 list!"