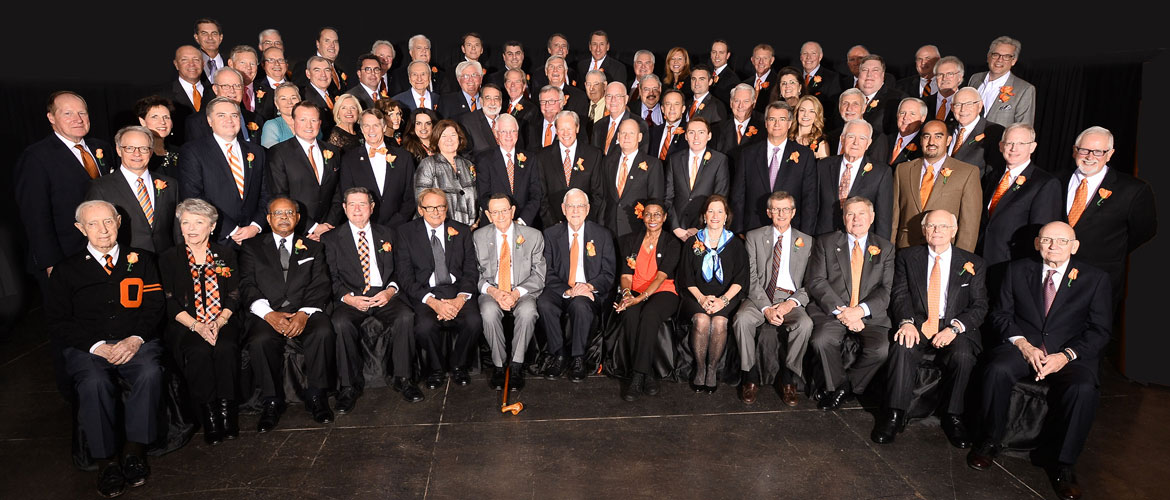 Samuel Howard makes 'Spears School Tributes: 100 For 100' list
Saturday, November 1, 2014
Business Administration (1961)
Samuel H. Howard has made various accomplishments since graduating from Oklahoma State University. The Lawton, Oklahoma, native earned his bachelor's degree in Business Administration from OSU's business school in 1961 and went on to earn his master's degree in economics from Stanford University in 1963.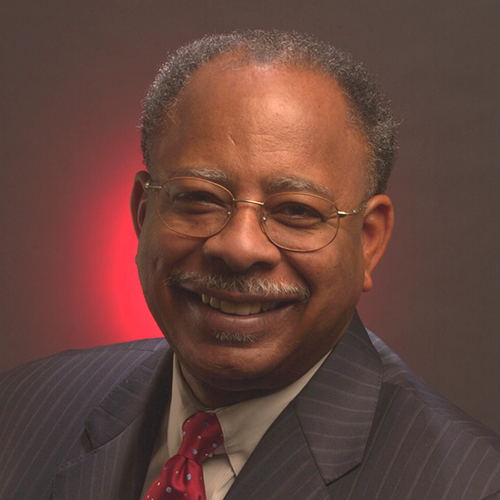 While at OSU, Howard was involved in several organizations. He was a member of Phi Kappa Phi (National Honor Society), Recording Secretary of Blue Key (National Honor Fraternity), a member of Beta Gamma Sigma (Honorary Business), Delta Sigma Pi (Professional Business Fraternity), Sigma Epsilon Sigma (Student Entertainers Society), and Alpha Phi Alpha fraternity.
Howard credits OSU's business school for acquainting him with the vast opportunities available in the business world.
"The business school introduced me to the business world," Howard said. "I had very little knowledge of opportunities in business. My initial and most memorable exposure to business came from the business school."
Howard worked as a financial analyst with General Electric Company from 1963 to 1967. In 1966 and 1967, he served as a White House Fellow and assistant to U.S. Ambassador Arthur Goldberg. He worked as director of educational computer services at Howard University and as a consultant to the U.S. Health, Education, and Welfare Department from 1967 to 1968. He was named vice president of finance, secretary and treasurer of TAW International Leasing Corporation, where he worked from 1968 until 1972.
In 1972, he founded and served as chairman, president and CEO of Phoenix Holdings, Inc., and Phoenix Communications Group, Inc., which owned and operated broadcasting properties in Tennessee, Kansas and Mississippi.
He was hired as vice president of finance and business at Meharry Medical College in 1973. He then joined Hospital Affiliates International, Inc., as vice president of planning of the INA Health Care Group in 1977, and was promoted to vice president and treasurer in 1980. He was hired by Hospital Corporation of America (HCA) as vice president and treasurer in 1981 and was promoted to senior vice president of public affairs in 1985. He resigned from HCA in 1988 in order to chair Phoenix Holdings, Inc. full time. In 1993, he became chairman, president and CEO of Xantus Corporation, an investor-owned company that owns and operates health maintenance organizations.
He has also been a member, board director or committee member of various organizations. These include Southeast Community Capital, Nashville Electric Service, National Association of Corporate Directors, Nashville Chamber of Commerce, Federation of American Health Systems, Financial Executives Institute, National Easter Seal Society, National Urban League, Leadership Nashville Foundation, Project Reflect, Inc., National Conference of Christians & Jews, Inc. (NCCJ), and United Way, among others.
He was founder and director of 100 Black Men of Middle Tennessee, chairman of the board of the Urban League of Middle Tennessee, and trustee of Fisk University. He served on the Governor's TennCare Roundtable in 1995 and the Boy Scouts Inner City Task Force Committee in 1988.
Howard's accomplishments don't end there. He was inducted into the OSU's Spears School of Business Hall of Fame in 1983 and received the 1980 and 1984 Federation of American Hospitals President's Achievement Award. He received the Nashville NAACP Branch Image Award for Lifetime Achievement and the NCCJ Human Relations Award in 1994.
He also received the Outstanding CEO Award among the 100 largest privately held businesses in Nashville in 1997 and the Nashville Business Journal's 1995 Small Business Executive of the Year Award. He was honored as Nashvillian of the Year in 1998 by the Easter Seal Society of Tennessee and as Philanthropist of the Year in 1997 by the National Society of Fundraising Executives. In 2010, he received the White House Fellows John W. Gardner Legacy of Leadership Award.
Howard is also an author. He wrote The Flight of the Phoenix: Thoughts on Work and Life, published in 2007.
He and his wife, Karan, have been married 51 years and currently reside in Nashville. They have two children, a daughter, Anica Lynne Howard, and a son, Samuel H. Howard II.
Howard is proud to be recognized in the "Spears School Tributes: 100 for 100."
"Being listed as one of the 100 for the school of business is indeed a significant honor," Howard said.