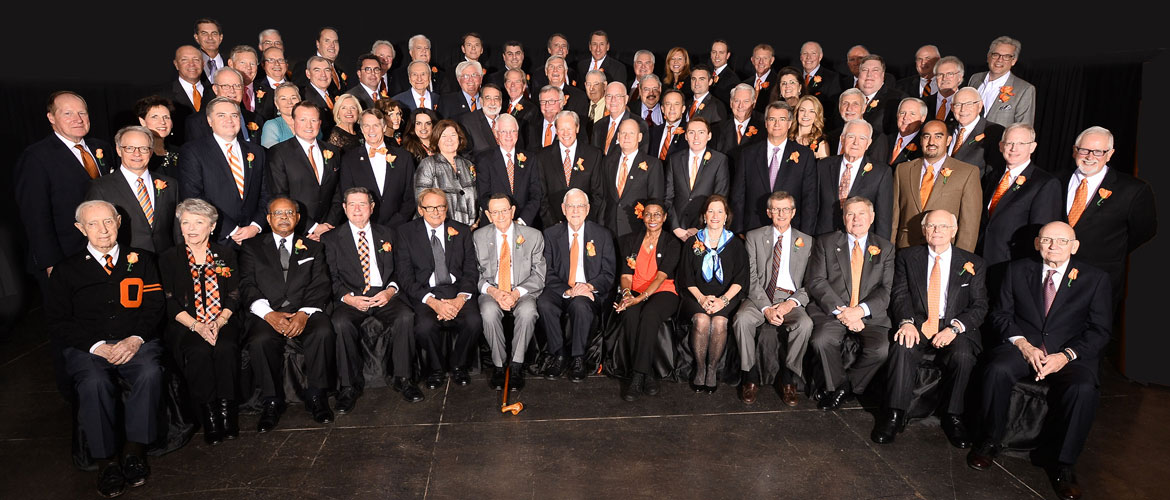 Scott Householder makes 'Spears School Tributes: 100 For 100' list
Saturday, November 1, 2014
Marketing (1980)
MBA (1981)
Scott Allen Householder credits his education from Oklahoma State University as the foundation for his successful career.
The Oklahoma City native earned his bachelor's degree in business administration with a major in marketing and a minor in economics in 1980 and his MBA with an emphasis in finance in 1981 from OSU's business school.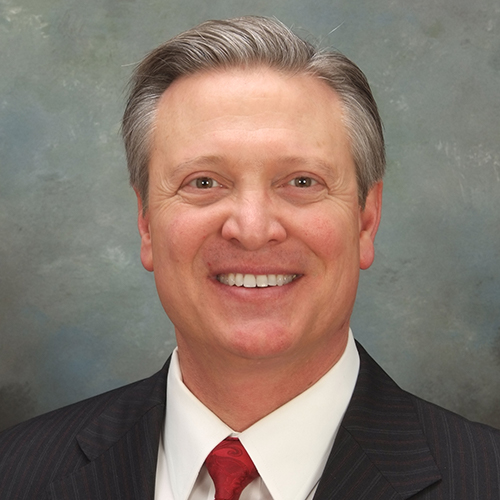 Householder was extremely active during his days at OSU. He was involved and held offices in more than 25 groups and organizations. Most notable was his fraternity Sigma Chi. He was the House Renovations Chairman responsible for the initiative that resulted in tearing down the old house and building a new one in 1980.
Additionally, he was the founder of Phi Beta Kappa, president of the MBA Association, and served as an officer in the Young Republicans organization. He was named a Top 10 Senior in 1980 and received a total of 14 scholarships during his college career.
The business school had an enormous impact on Householder.
"It guided my whole life," Householder said. "Because of my education, I learned what I needed to know in all of the various business disciplines, which enabled me to be very successful. Specifically, my well-rounded business education and all of the various business disciplines have allowed me to build my company to the level of success and the ability to help thousands of individuals that we enjoy today."
He started off his career with Exxon Company USA. He claims that he would never have been afforded that opportunity if it had not been for OSU and his successful education. He then moved into financial services and advanced to Division Vice President of American Express Financial Services, before deciding to become an entrepreneur and founder of the Householder Group.
He led his zone at Exxon to become number one in the entire nation and subsequently, as Division Vice President at American Express, his division was No. 1 in the entire nation. Householder Group has now grown to one of the largest independent registered investment advisory firms in the nation.
Householder is currently the CEO of Householder Group, which is a registered investment advisory firm managing several billion dollars of client assets. It has more than 40 offices around the nation, including one in Oklahoma City.
Householder is also extremely involved in his community, serving for several years on philanthropic boards, on his church board of directors, and as president of his community association for many years. He coached more than 20 basketball and soccer teams for his children while they were growing up.
His accomplishments don't end there. He was named one of the top 50 out of the last 50 years for the Oklahoma State University MBAs. Additionally, he was recognized by Arizona Business Magazine as an Arizona Business Leader, specifically, Wealth Advisor of the Year.
Householder and his wife, Debby, have been married for 28 years and reside in Phoenix. They have three wonderful children: Megan, Davis and Caroline.
Householder is appreciative of what OSU has done for him and for being recognized as one of the "Spears School Tributes: 100 for 100."
"It is a wonderful honor and I am extremely humbled to be included in such a successful group who have achieved such high levels of success since leaving Oklahoma State University," Householder said. "I am extremely grateful of the opportunity that I had to receive my education at OSU. I have always tried to live my life within the values of helping other people succeed and having the highest business ethics possible to live up to the values that were instilled in me while at Oklahoma State University."