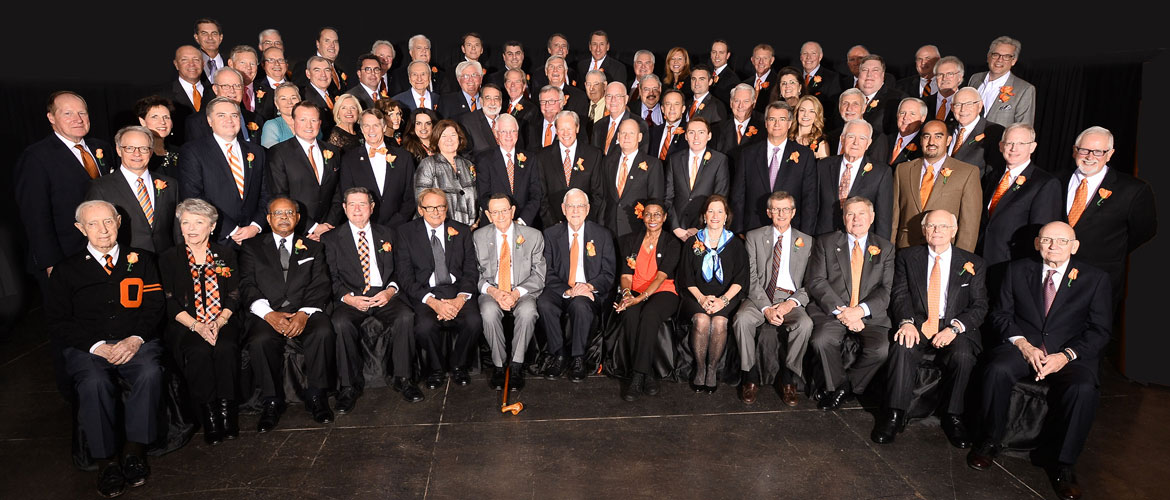 Stan Clark makes 'Spears School Tributes: 100 For 100' list
Saturday, November 1, 2014
Business Administration (1975)
Stan Clark, a native of Tulsa, graduated from Oklahoma State University in 1975 with a bachelor's degree in business administration.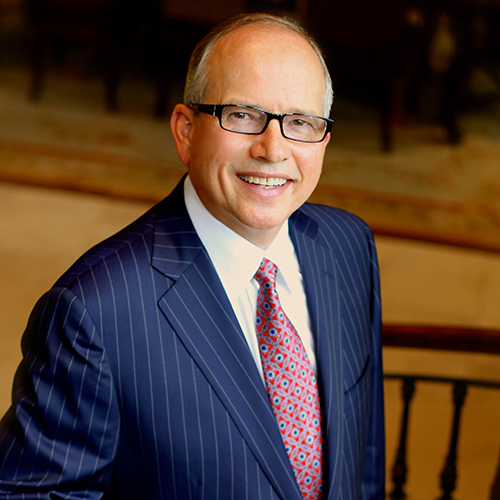 His parents Emerson and Marvene Clark always encouraged him to think entrepreneurially, so the College of Business was his natural choice when deciding his major. Always knowing that he wanted to go into business for himself, Clark arrived on the Stillwater campus with that mindset.
On campus Clark, who was resolved to work part-time to support himself through college, had little time for actives outside the classroom.
"I knew showing up for every class, taking notes and staying focused would mean I would spend less time studying outside the classroom," said Clark, who immersed himself in his studies and graduated with a high grade point average.
The summer before his senior year, Clark was in Tulsa when a family friend from Minnesota told him about a technology she represented that printed logos and school names on scarves and hats.
Eventually, Clark borrowed $6,700 to purchase 2,400 hats that donned the words Cowboys and Go Big Red. That fall, he sold every hat at OSU and the University of Oklahoma football games, making enough to live off the profits his entire senior year while also paying off the loan.
Clark initially had planned to enroll in graduate school and pursue a position as a graduate assistant but that all changed because he was beginning to have new plans.
By the time he graduated, the 22-year-old had $1,200 to his name when childhood friend Steve File suggested opening a bar. Clark eagerly agreed to go into partnership with File and the two opened Eskimo Joe's on July 21, 1975.
After two-and-a-half years as partners, Clark bought File's half interest to become the sole proprietor of Eskimo Joe's. The bar business was good, and Eskimo Joe's sold a lot of T-shirts from day one that put smiles on the chests of those patrons and generated lots of word-of-mouth advertising.
"One of the key lessons I remember from the College of Business was learning from adversity. You had to really be able to react in a strong way. Probably the watershed, most difficult period in my career was in 1983 when the state legislature changed the legal drinking age from 18 to 21 years old," Clark said. "That's when we put food service into the mix, but what looked as if it might kill us was truly the best thing that ever happened to us. We expanded our target market and right behind that there was a growth and an overall reach into a broader base of clientele. That's when Eskimo Joe's just took off like a rocket."
Today, the Stan Clark Companies employs over 500 people. From the most humble beginnings, Clark built a restaurant and retail brand that has gained national and international notoriety.
One of the company's legacies is their support of the Stillwater community, particularly the Stillwater Area United Way. Eskimo Joe's has sponsored and hosted the Juke Joint Jog for more than 20 years and has been the title sponsor of the Three Amigo's United Way Golf Classic for 16 years. They've sponsored or contributed to the Special Olympics of Oklahoma, the Stillwater Public Education Foundation, the Coaches vs. Cancer program, the OSU College of Education, and various other OSU departments or programs, including the South Entry Plaza of Boone Pickens Stadium.
An Eskimo Joe's scholarship for teachers was established with the OSU College of Education. Additionally, more than $13,000 in product is donated annually to schools, social organizations, and events within Oklahoma. The associates at the Stan Clark Cos. have contributed countless hours and lots of talent to these and many other worthy causes.
Clark is proud of his organization's record of philanthropy and feels that they're just getting started when it comes to creating a better city and state in which to raise his young family.
"Nothing feels better than sharing the big grin for the greater good," Clark said.
He and his wife, Shannon, reside in Stillwater with their three children, Maguire, Gabi and Hudson.
"I'm delighted to be recognized as a Spears School Tribute: 100 for 100, particularly in light of doing business just a block away from our campus and the Spears School," Clark said.