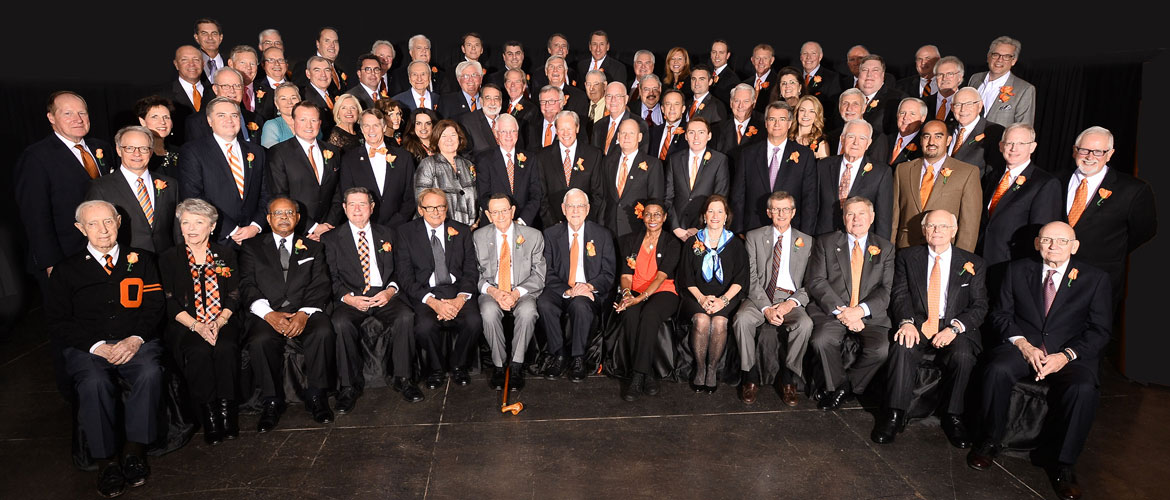 Thomas F. Riley Jr. makes 'Spears School Tributes: 100 For 100' list
Saturday, November 1, 2014
Master's in Accounting (1968)
Thomas F. Riley Jr. was born in Chelsea, Massachussets, to Thomas F. and Evelyn Coughlan Riley. He was offered a scholarship to play football for the University of Tulsa after graduating from Bryan Adams High School in Dallas.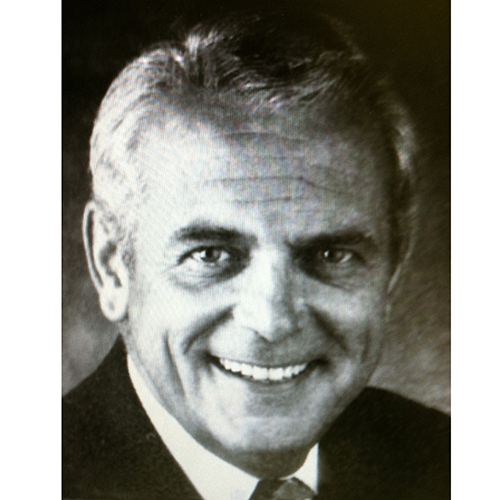 He happily accepted the scholarship, eventually being inducted into the University of Tulsa Football Hall of Fame. After graduating from TU with a degree in accounting, he pursued his master's degree from Oklahoma State University. In 1968, he obtained his master's of accounting from the OSU College of Business.
"He very much enjoyed his time at OSU, and the connections he made in the business school impacted his life for many years," said Tim Riley, the second of his four sons.
During his more than 30 years experience in the telecommunications field he has held positions in finance, accounting, regulatory and operations. He began his accomplished career as a Certified Public Accountant and business executive that included employment and ownership in several communication companies such as Crossroad Wireless, Chairman and CEO; Chickasaw Telecommunications, Executive Vice President, Chief Operating Officer and Board of Director; Dobson Communications, CFO; Sure-tel, CEO; Southwest PCS Holdings, CEO, and Alamosa Holdings, where he served as a member of the Board of Directors.
During his time as a corporate executive, Riley managed to maintain his passion for accounting by operating his private CPA practice with several hundred clients.
He held a dual position as President and CEO of Southwest PCS, one of the original start-up Sprint PCS affiliates, until it was merged into Alamosa PCS. He served five years on the Alamosa PCS Board of Directors as a Lead Director and Chairman of the Governance Committee of publicly-held Alamosa PCS, prior to the acquisition by Sprint.
Besides his accomplished athletic and business careers, Riley had the honor of serving the community at both the local and state levels. He served many leadership roles in Stillwater, including the Stillwater Chamber of Commerce and the Stillwater Industrial Foundation. He also served as a Board Member of the Oklahoma Telephone Association.
Riley was appointed to the Oklahoma Library Board by Gov. David Walters. He was a lifetime member of The University of Tulsa Letterman's Association. In 2002, Riley was inducted into the Oklahoma Telephone Hall of Fame. In 2007, he was appointed by Gov. Brad Henry as a Charter Member of the Oklahoma Lottery Commission and worked tirelessly to develop the current standard rules and regulations governing the Oklahoma lottery.
Although he received many personal honors and had several successful careers, Riley considered his greatest accomplishment to be his loving family. He enjoyed spending time with them at their lake house, on family vacations and at numerous OSU athletic events. The family was in attendance at many OSU football bowl games. They also followed the OSU men's basketball team to tournaments in Maui, Las Vegas, Orlando, Anaheim, as well as the Final Four in San Antonio.
His legacy of compassion and excellence will be continued through the lives of his four sons. His wife, Pat, and three of their sons, as well as three daughters-in-law, are graduates of OSU.
"This is an exciting honor for dad, as he was a very passionate advocate for Oklahoma State University, but really for education in general. He was raised in a loving home but with very little means and often credited his education as the foundation for his future successes," said Tim Riley. "His passion for the university flowed through to all of us. In fact, of the six children (including in-laws), five have degrees from the Spears School of Business."
Riley passed away Feb. 19, 2011 in Stillwater.