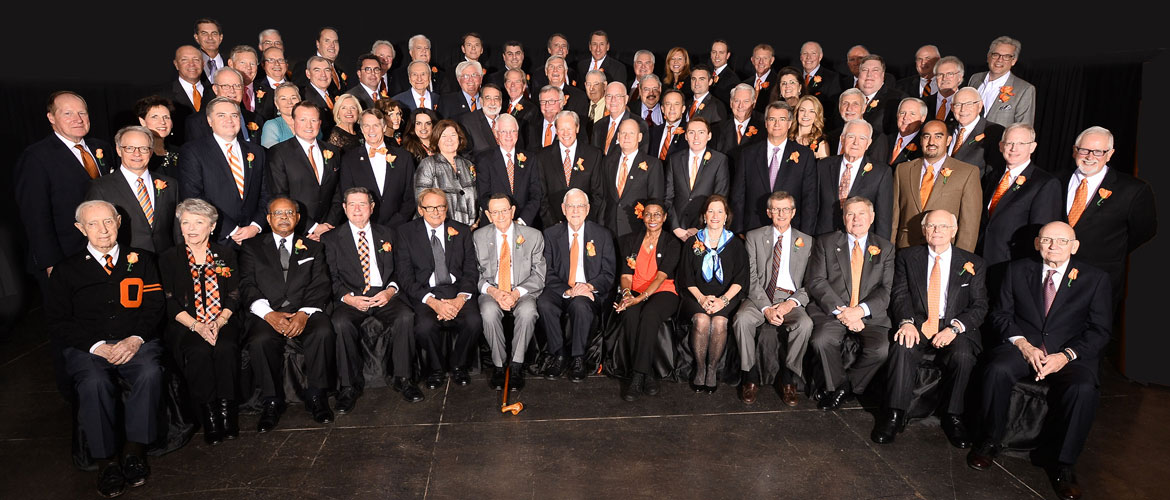 Tucker Link makes 'Spears School Tributes: 100 For 100' list
Saturday, November 1, 2014
Accounting (1972)
Tucker Link never dreamed while growing up in Garfield County in north central Oklahoma that he would one day travel the world. But today, he attributes his Oklahoma State University education for the foundation of his success as a businessman, leading him all over the world, including living in Houston, Seattle, Los Angeles and London.
"Without OSU, I don't know what we would have done," said Link.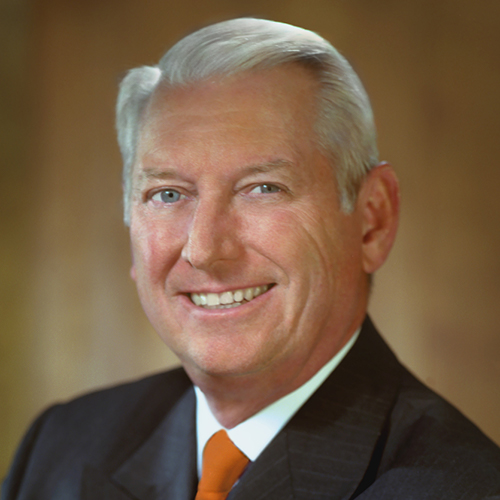 Link, the chairman of the OSU/A&M Board of Regents, arrived at Oklahoma State as an engineering student.
"In the '60s the (United States) space program was making headlines and it was intriguing to me. But after a while I figured out that I was not right for engineering," he said.
Lambda Chi Alpha fraternity brother Ron Grooms was there to intervene when Link faced a tough decision, either quit school and return to his hometown of Covington, Oklahoma, or change majors. "
Ron convinced me not to quit school," he said.
Instead, Grooms took his fraternity brother across campus to meet with Wilton T. (Andy) Anderson, head of the OSU School of Accounting. Link was an accounting major by the time he walked out of Anderson's office, and that decision changed his life.
"Ron Grooms was my mentor, and he introduced me to Dr. Anderson, and Andy took the reins and straightened me out," Link said. "Andy is and has been a significant influence not only in my life but in a number of people's lives. There have been a number of people that are graduates of the business school that Andy influenced, and anyone who came in contact with him got influenced in a very positive way."
Link and his wife, Vickie, have shown their appreciation for the since retired professor's investment in their lives by endowing the Wilton T. Anderson Chair in Accounting.
Today, Link is chairman and founder of Knightsbridge Investments, based in Bermuda, but also with offices in Dubai, United Arab Emirates. Knightsbridge has expanded over the years into a number of industries, including chemicals, oil exploration/production, renewable energy, real estate and ranching. KiamichiLink Ranch, a purebred Angus operation in Finley, Oklahoma, consists of more than 1,000 head of cattle and state-of-the-art laboratory facilities to improve genetic engineering in beef cattle.
"Over the past 40 years there have been a lot of different paths and a lot of twists and turns. The business school and the accounting degree, and the people that I met there that I still associate with and still know, had a significant impact. It was the foundation for my success," he said.
"To now be involved in the university and on the Board of Regents, and serving as chairman, I'm fortunate to be able to reflect back on and think how lucky I was to be able to be here and get a degree. But for OSU, friends and my wife, I don't know where I would be. Without OSU, I don't know what we would have done," said Link.
Link was very pleasantly surprised when informed that he was going to be recognized in the "Spears School Tributes: 100 For 100."
"I'm very honored and very grateful. I think it's an incredible honor," he said. "It's a great feeling to know that you've been selected to be honored this way, but by the same token I'm not sure that I'm deserving to be honored among the 'Spears School Tributes: 100 For 100.' We've done a lot of things for the University but we don't do it for recognition. We donate and work for OSU because we don't want to forget where we came from and we want to give back to what got us started. Without our OSU education we may not be where we are today."