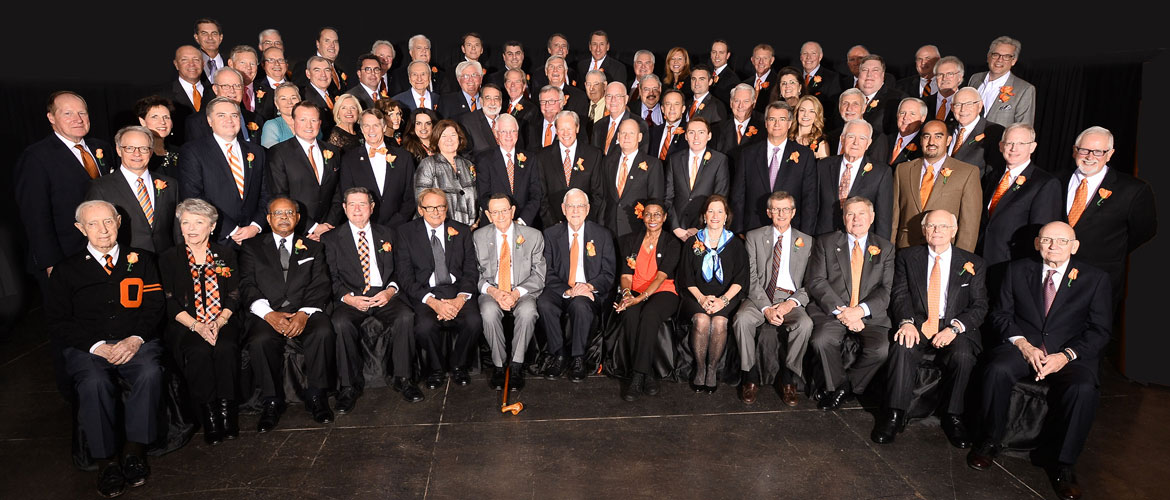 Vickie Carr makes 'Spears School Tributes: 100 For 100' list
Saturday, November 1, 2014
Accounting (1985)
Vickie and Jeff Carr are glad to put the miles on their vehicles. They have made their share of trips from their home in Dallas to Stillwater over the years to visit their daughter Jenna, who will graduate in May from Oklahoma State University with bachelor's degrees in hotel and restaurant administration and business (marketing major).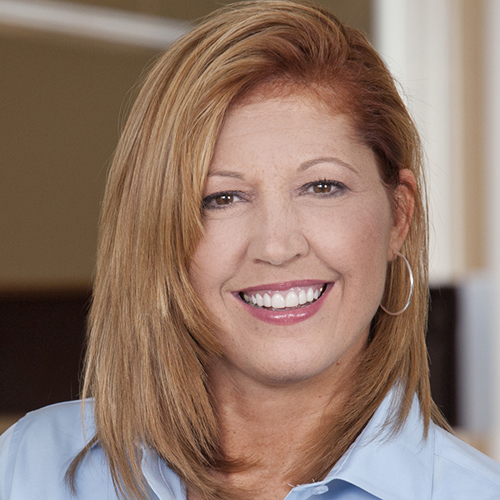 But even with Jenna graduating, the Carrs still will be setting the cruise control as they travel north on Interstate 35 in the coming months. They'll be heading to Stillwater later this month when Vickie is inducted into the OSU School of Accounting Wilton T. Anderson Hall of Fame.
The Carrs will also be heading back to Stillwater in August when their son, Mitchell, enrolls for his freshman year at OSU. They'll return in the fall to participate in several of the OSU business school's 100th anniversary activities, including Vickie's recognition as one of the honorees in the "Spears School Tributes: 100 For 100."
"My four years at OSU were terrific: great friends, terrific environment for learning, opportunities for involvement in sports (Cowboys basketball and football, as well as intramural sports), and so many activities for students to connect based on personal interests," said Carr, a Tax Partner with Deloitte in Dallas, serving public and private companies including multi-national corporations primarily in the consumer product industry.
"I knew from the beginning that accounting was for me," Carr said. "The business school made sure we stayed informed about decisions that were important in preparing us for our future career."
Carr began her career as an intern at Deloitte in the Tulsa office before moving to Memphis, Tennessee. She served clients, primarily multi-national, public companies, in Memphis for 12 years until accepting a role in the firm's competency group for Financial Accounting & Reporting–Income Taxes. She relocated to Dallas in 2010 to return to client service.
She has held leadership positions or participated in various firm activities including Dean of Deloitte Tax's Tax Consultant II (2008), member of the Firm's Nominating Committee (2007), Southeast Regional FAS 109 Competency Group Leader (2006-2008), member of the Tax Peering Group Committee (2005-2007), member of Deloitte Tax CEO's Tax Advisory Group (2003-2005 and 2012-present), Office Tax Managing Partner, Memphis Practice (2001-2004), National Tax Recruiting (1999-2001) and Co-Dean of Deloitte's Mid-America Region Intern Conference (2012).
In August 2013, she assumed the role of National Competency Leader of the Financial Reporting of Taxes, in addition to her client service roles.
Carr is a frequent speaker at internal and external conferences on tax topics involving accounting for income taxes including client roundtables, external training, client-specific training, and Dbriefs for executives and students. She has been a speaker in the OSU School of Accounting's Practicum course several times and has arranged visits to Deloitte University on behalf of the Spears School. She is also an active donor to the OSU School of Accounting, including the Jeff and Vickie Carr Endowed Scholarship in Accounting.
"Being part of the OSU family has absolutely contributed to who I am today, both personally and professionally," Carr said. "Oklahoma State University traditions were an important part of my life. Over the years, my husband and I shared those OSU traditions with our children even after moving to Memphis.
"Being part of the Spears School of Business 100th anniversary, celebrating the past and the future, is an amazing honor. I feel blessed to be a part of it and to be able to share it with my own OSU family, and with our children who both have (or soon will) live their own OSU days and have their own wonderful OSU memories."