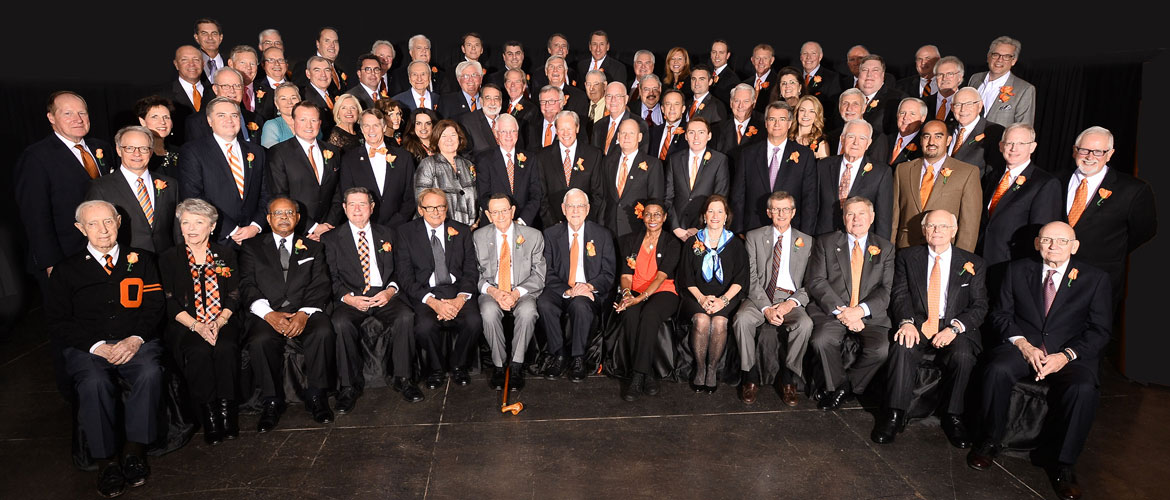 William C. Barnes makes 'Spears School Tributes: 100 For 100' list
Saturday, November 1, 2014
Accounting (1976)
William (Bill) C. Barnes has had a successful career since his days at Oklahoma State University. The Tulsa native earned his bachelor's degree in accounting from OSU's business school in 1976.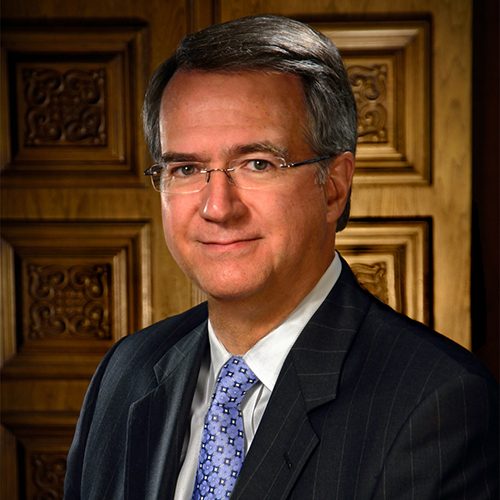 Barnes almost chose a different route. Many of his high school friends were planning to attend the University of Oklahoma. However, after visiting both campuses during his senior year, he knew OSU was the right place for him.
He started as a mathematics major in the College of Arts and Sciences. His plans changed when, in his sophomore year, he enrolled in an introductory accounting course in the business school, which was taught by Wilton T. Anderson, then head of the School of Accounting. Anderson was an outstanding professor and highly skilled at attracting top students into the accounting program. Like many others, Barnes was easily convinced and will be forever grateful.
"Choosing OSU landed me in one of the top accounting programs in the nation and exposed me to several outstanding professors, including G. Michael Crooch," Barnes said. "Dr. Anderson and Dr. Crooch had a significant impact on my career choice and success. The OSU business school instilled in me the technical knowledge, problem solving and analytical skills necessary for a successful career in business."
Barnes was an avid participant in intramural athletics spending many hours at the Colvin Recreation Center. He was named to some all-university teams and coached a girls' flag football team. He was also a member of Beta Alpha Psi, International Accounting Honor Organization, and Phi Kappa Phi collegiate honor society.
He lived and worked in Kerr Residence Hall while at OSU. He also worked at a variety of jobs over the summers in order to save for college expenses. The jobs which offered the most hours and pay ranged from making and packaging ice cream for a milk company, to commercial cabinet manufacturing for major retailers, to an electrician's assistant in commercial construction.
After graduation, he was hired by Arthur Andersen & Co., then one of the largest international public accounting firms, dealing primarily with clients in the oil and gas industry and became a Certified Public Accountant.
In 1983, he joined Vintage Petroleum, Inc., a start-up oil and gas company, as Vice President of Finance. They only had five employees at the time. As he looks back, he is amused by the fact that the entire company, including spouses and dates, rode together on the same elevator to the company's first Christmas dinner party.
Vintage grew at a rapid pace, becoming a public company listed on the NYSE in 1990. By the end of 2005, Vintage had become a large independent oil and gas company with over 700 employees and operations in several areas of the United States and international operations in South America and Yemen.
"Vintage was a company filled with extremely talented, driven employees, an outstanding board of directors and a unique corporate culture that could only be fully appreciated as we all look back on it today," Barnes said. "I am very thankful and proud to have been a part of such a great company."
During his career at Vintage, he served as Vice President of Finance from 1983 to 1990, as well as Treasurer and Secretary beginning in 1987. He was promoted to Senior Vice President and Chief Financial Officer in 1990 and Executive Vice President in 1994. He served as a director of Vintage from 1987, which included 16 years as a public company listed on the NYSE. In early 2006, Vintage was acquired by Occidental Petroleum Corporation.
He is currently retired and manages personal investments and is a trustee of his family charitable foundation. He is a CPA and member of the American Institute of CPA's, Oklahoma Society of CPA's, and Financial Executives International. He's also on the OSU Foundation Board of Governors and a member of the finance committee of his church.
He resides in Tulsa with his wife of 37 years, Marsha, who is also an OSU business school graduate.
"None of the success I have enjoyed in my career and personal life would have been possible without her love and support," Barnes said. They have two children and one grandchild.
Barnes is appreciative to be chosen for the "Spears School Tributes: 100 for 100."
"I am proud and honored to be included among the 100 graduates being honored on the 100th anniversary of the OSU Spears School of Business," Barnes said.