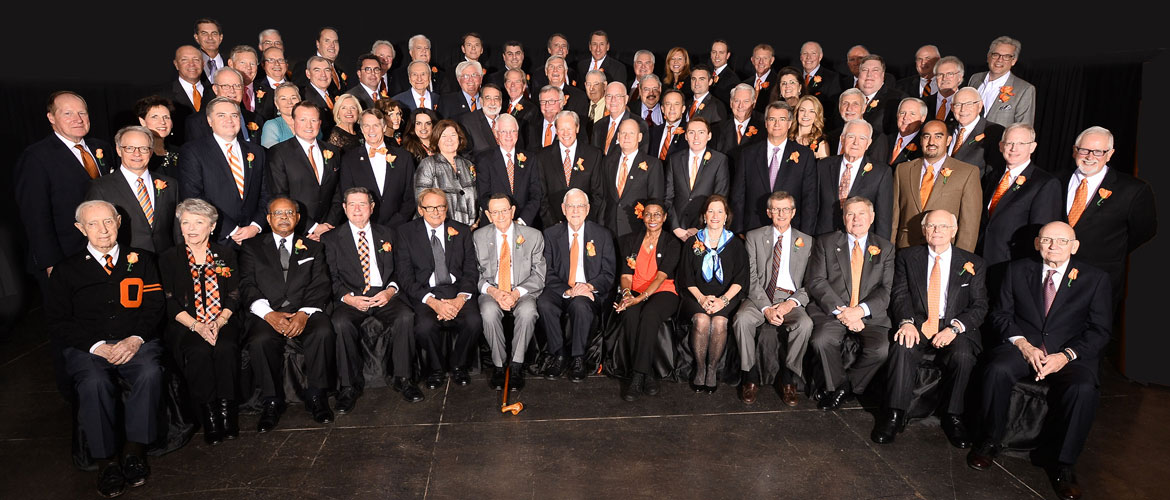 Dr. William S. Spears makes 'Spears School Tributes: 100 For 100' list
Saturday, November 1, 2014
Marketing (1962)
Oklahoma State University's business school — the Spears School of Business — is named in honor of William S. Spears, who graduated from OSU in 1962 with a bachelor's degree in marketing.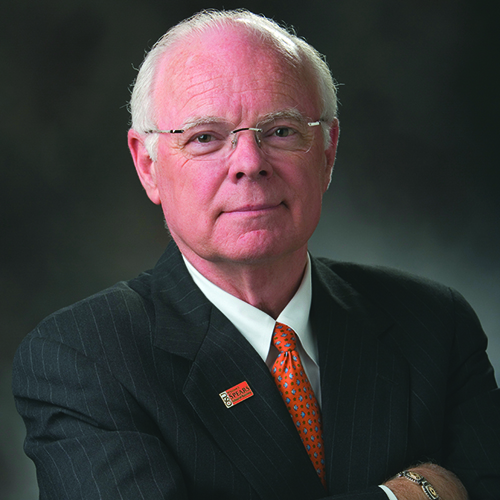 The school's name was changed from the College of Business Administration to the William S. Spears School of Business in 2004, and updated to the Spears School of Business in 2009.
Spears grew up in Lubbock, Texas, before making the decision to attend OSU, where he was a member of the Sigma Nu fraternity. He credits his education with inspiring him to pursue a successful career in business and, eventually, establishing his own company.
"Oklahoma State played a pivotal role in laying a solid educational foundation for me to succeed in the market place. The business school challenged me and taught me how to think," said Spears, who also earned an MBA from the Wharton School of Business at the University of Pennsylvania and a doctor in business administration from Wayne Huizenga Graduate School of Business and Entrepreneurship from Nova Southeastern University.
Spears is the chairman and founder of Cenergistic, a Dallas-based technology-powered, data-driven energy conservation company founded in 1986 that helps organizations reduce consumption of electricity, natural gas, fuel oil and water. The company has more than 1,350 clients in 48 states.
For the past six years, Cenergistic has earned national recognition from the United States Environmental Protection Agency, including the ENERGY STAR Partner of the Year–Sustained Excellence Award in 2011, 2012, 2013 and 2014.
"I have devoted my business life to education and providing the resources to help more than 1,350 school districts, institutions of higher education and health care organizations across this great country of ours save more than $3.4 billion in energy costsover the past 28 years," he said.
"I am proud our innovative approach has helped clients better manage their resources and divert money channeled for energy costs to the classrooms to hire more faculty members, buy more computers and textbooks. I receive great satisfaction knowing the good we at Cenergistic are doing for education in America."
Spears continues to devote his time and energy to his alma mater, serving as a Trustee for the OSU Foundation. He was inducted into the Spears School Hall of Fame in 2005, and into the OSU Alumni Association Hall of Fame in 2007.
In addition to the success of Cenergistic, Spears has long been a supporter of local educational, civic and cultural activities. He currently serves as a board member for the University of Texas Medical School, on the Board of Overseers at the Wharton School of Business, University of Pennsylvania and is a board member for the Lincoln Forum in Gettysburg, Penn.
He also has been active over the years with the American Cancer Society, served as founder and chair of the Christian Businessman's Committee, former director of City National Bank, chairman of the finance committee for Interfaith Ministries, board member of the North Texas Boy Scouts of America, and president of North Texas Easter Seals Rehabilitation Center.
Also, founder and president of Times Publishing Company Charities, founder and president of Red River Civil War Roundtable, and a member of the Association of Energy Engineers and American Society of Heating, Refrigerating and Air-Conditioning Engineers, Inc.
Spears and his wife, Candye, reside in Highland Park, Texas. They have four children, Jimmy, John, Amy and Meghan, and eight grandchildren, with an addition expected later this year.
Spears is proud to be recognized in the "Spears School Tributes: 100 For 100."
"I am incredibly humbled to receive this honor," Spears said. "I credit OSU's influence with much of my success. I found myself intellectually at OSU — the school energized me and showed me intellectual capabilities I had not been aware of. As one of the 100 for 100 I am in truly stellar company. I very much appreciate this incredible honor."