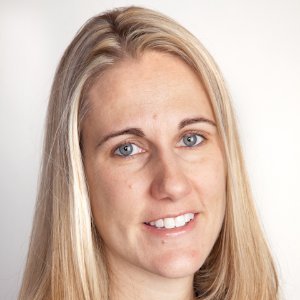 Students in Oklahoma State University's Watson Graduate School of Management had the opportunity to hear guest speaker Jennifer James speak about custom marketing research.
As vice president of GfK Roper Consumer Trends, a unit of GfK Custom Research North America, which is the fourth largest market research company in the world, James was able to share her personal experiences from working in the marketing research industry.
James discussed the importance of accepting adversity and expressed how adversity impacts many people.
"My advice to you is don't let that get you down," said James. "It's so common for this to happen."
She also explained the importance of loyalty and how remaining loyal can lead to opportunities. To emphasize this belief, James informed students about how she came to be the vice president of her company.
After being introduced to the CEO of Roper through email, James interviewed with the company and received a job as a team member. As others working for the company resigned, she was quickly promoted to management.
First-year MBA student Aneeza Younus found the presentation to be inspirational.
"Her views and message were motivating, professional, timely, and relevant to the interests and concerns of students," said Younus.
In addition, James discussed how generational differences can impact the workforce and the importance of being able to successfully work with people from other generations. For example, she explained how Millennials are more optimistic and Baby Boomers are idealist.
In order to produce the greatest outcome, generations must understand their differences and learn how to make these differences work for their benefit to accomplish common goals.
Because James is an accomplished Spears School of Business alumna, marketing professor Ajay Sukhdial invited her to speak with students in hopes that she could serve as a role model.
"Having been exceptionally successful in her corporate career, her wisdom about what it takes to succeed will be very useful to our MBA students," said Sukhdial.
For more information on OSU's Watson Graduate School of Management, visit http://watson.okstate.edu/ or call 405-744-9000.