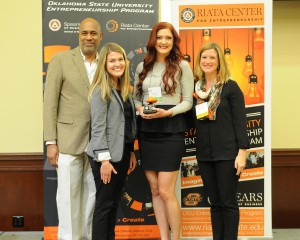 Entrepreneurship students at Oklahoma State University recently had the opportunity to pitch their business ideas to local business leaders, gain visibly and win cash prizes at the third annual Big Idea Pitch & Poster Competition.
Hosted by the Riata Center for Entrepreneurship in the Spears School of Business the competition allows students to pitch their ideas or products while receiving feedback from local professionals.
"The Riata Center is always looking for new ways to expose our students to opportunities that will aid them in their entrepreneurial endeavors. The Big Idea Pitch & Poster Competition offers a unique experience to get OSU's inspiring entrepreneurs in front of established professionals. We believe that this event is a great stepping stone for future entrepreneurs," said Misty Stutsman, manager, Events and Outreach in the School of Entrepreneurship.
Thirty-one teams competed for $2,000 in prize money and an assortment of other prize packages. Judges included representatives from ISN, Juvo Group, Direct Kicks, Cowboy Tech, and RCB Bank.
The top 10 teams were chosen to present 90-second pitches to determine the top three teams. The Judges awarded prizes in four additional categories including Best Technology, Best Social Venture, Best Family & Lifestyle Business and People's Choice Award.
The winning teams are:
First place, $1,000 sponsored by ISN: Pretty Please, Kelsey Kruse
Second place, $600 sponsored by Interworks: Moldable Wood, Ravikrishna Kumar, Gabriel Bahr, Samyukta Koteeswaran and Sourabh Biswas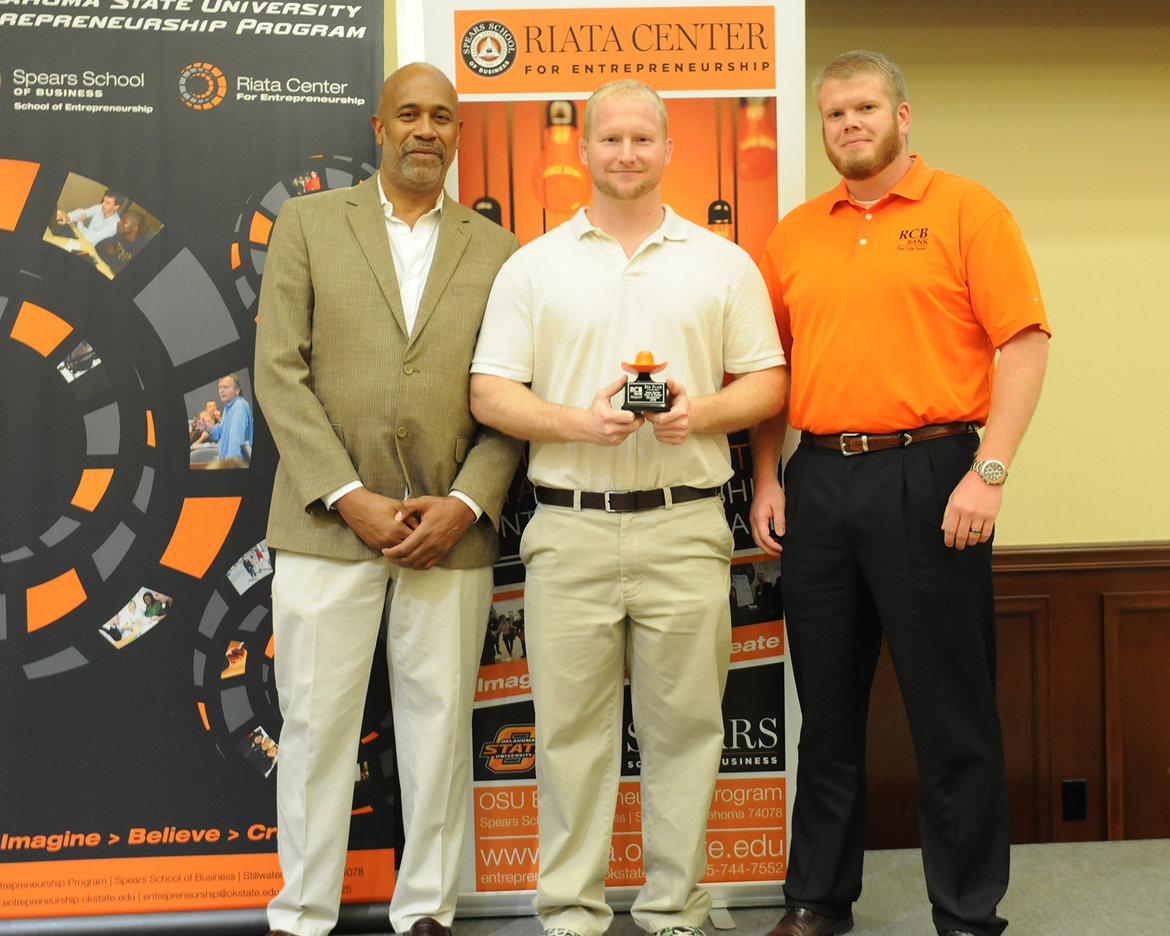 Third place, $400 sponsored by RCB Bank: Room Ping, Jake Duke and Christian Coffield
Best Technology, $100 Best Buy gift card: iHealth Solutions, Dhruva Kumar and Preeti Lekha
Best Social Venture, Gift basket sponsored by the E-Club: Modern Blox, Swapneel Deshpande, Raghav Nargotra and Ben Loh
Best Family and Lifestyles Business, $50 gift card to Dearingers Printing & Trophy: Quartz Creative, Justin Culpepper
People Choice Award, $750 value gift basket sponsored by Kicker: Dry Roof, Javier Carrera Gomez
For more information about Ptich & Poster or the Riata Center, go to http://riata.okstate.edu/, or call 405-744-7552. You can also email entrepreneurship@okstate.edu.