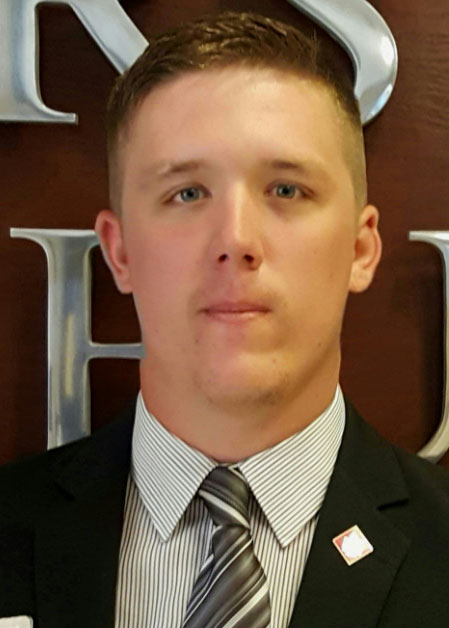 Two Spears School of Business students are among five from Oklahoma State University to have recently been named University Innovation Fellows by the National Center for Engineering Pathways to Innovation (Epicenter).
Spears School students Kevin Christensen (majoring in entrepreneurship with a minor in marketing) and Luke Janc (marketing) join three others from OSU – current undergraduate Audrey Tompkins (majoring in fire protection and safety engineering technology), doctoral student Salah Hamm (mechanical engineering), and graduate Nathanial Evans (bachelor's degree in mechanical engineering and minor in business) – to be recognized.
Only 150 people representing 52 universities across the United States were selected as University Innovation Fellows.
To view the OSU project pitch video and for additional information, please view the website: http://universityinnovation.org/wiki/Oklahoma_State_University_Student_Priorities
The program empowers students to become agents of change at their schools. Fellows work to ensure that their peers gain the knowledge, skills and attitudes required to compete in the economy of the future and make a positive impact on the world.
To accomplish this, the Fellows advocate for lasting institutional change and create opportunities for students to engage with innovation, entrepreneurship, design thinking and creativity at their schools. Fellows design innovation spaces, start entrepreneurship organizations, host experiential learning events and work with faculty to develop new courses. Fellows who joined the program in the 2014-15 academic year held 112 events and established 35 spaces at their schools.
The program is run by Epicenter, which is funded by the National Science Foundation and directed by Stanford University and VentureWell.
Learn more about the University Innovation Fellows at www.universityinnovationfellows.org.