After months of preparation, planning and refining business plans, two student groups were selected as winners of Oklahoma State University's inaugural Riata Reverse Pitch Challenge Nov. 15.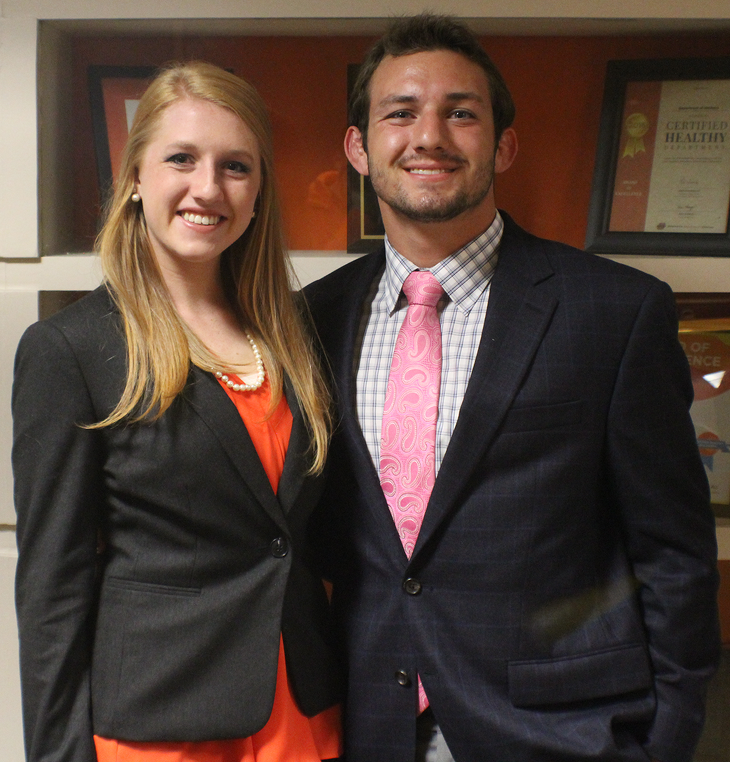 The competition's semi finals were held Nov. 7 and featured five teams. Nonprofit management and entrepreneurship major Rachel Brown and entrepreneurship major Jake Swanson were selected as the winners for the City of Stillwater/Chamber of Commerce category. The group worked on ideas to improve the process of recruiting and retaining young professionals to live and work in Stillwater. Their major idea was a Payne County Career Fair.
"One reason young professionals, especially those right out of college, don't stay in Stillwater is because they are unaware of the job opportunities within their reach," Brown said. "As freshmen, Jake and I went into this competition with the mindset that this would just be a great learning experience. We put forth the best idea that we came up with and hoped for the best, so we are ecstatic that we won."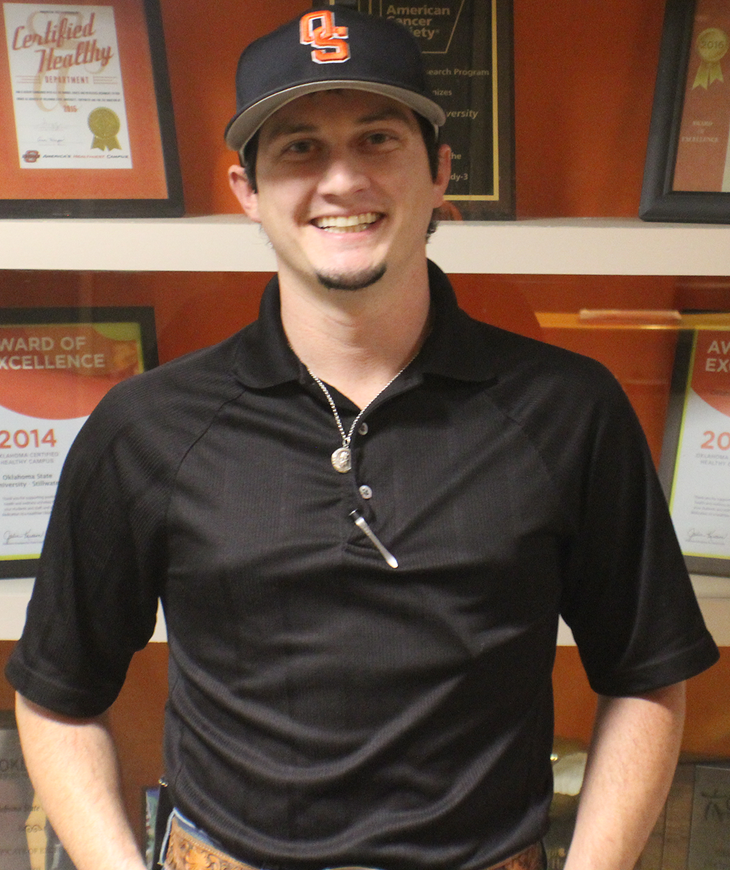 Entrepreneurship junior Tyler Williams took on the pitch that Armstrong Flooring presented to the students: ideas for an alternative use for material-waste to keep it out of landfills. Williams's idea was to take the waste and turn it in to material suitable to use in limestone drywall.
"The waste that Armstrong Flooring produces is sufficient enough to be added with gypsum, which can create a drywall material with desirable characteristics at a lower cost," Williams said.
The goal of the competition was to promote entrepreneurial thinking to already established organizations while solving community issues. Alexces Bartley, manager of events and outreach for the Riata Center, is confident about the future of the competition.
"This program will continue to grow and will easily become one of our more impactful programs," Bartley said. "It's a great way to intimately engage large organizations and demonstrate the value of seeking innovative solutions for established businesses. We're excited for the students to put these ideas into actions."
To learn more about the Riata Reverse Pitch Challenge, visit riata.okstate.edu/reversepitch/.
To learn more about the Riata Center for Entrepreneurship, visit riata.okstate.edu.