Oklahoma State University's Riata Center for Entrepreneurship is bringing a new competition for students that's outside of the norm.
Entrepreneurs are used to pitching their ideas to businesses, but the Reverse Pitch competition brings companies in to pitch problems to the students. The students take notes, ask questions during the companies' presentations and then can choose to either form a group or individually create solutions.
"The purpose of the event is to help organizations in our community as well as show the students the importance of innovation within existing organizations," said Alexces Bartley, manager of events and outreach for the Riata Center. "People tend to associate entrepreneurship with startup businesses, but you can have an entrepreneurial mindset in an existing organization."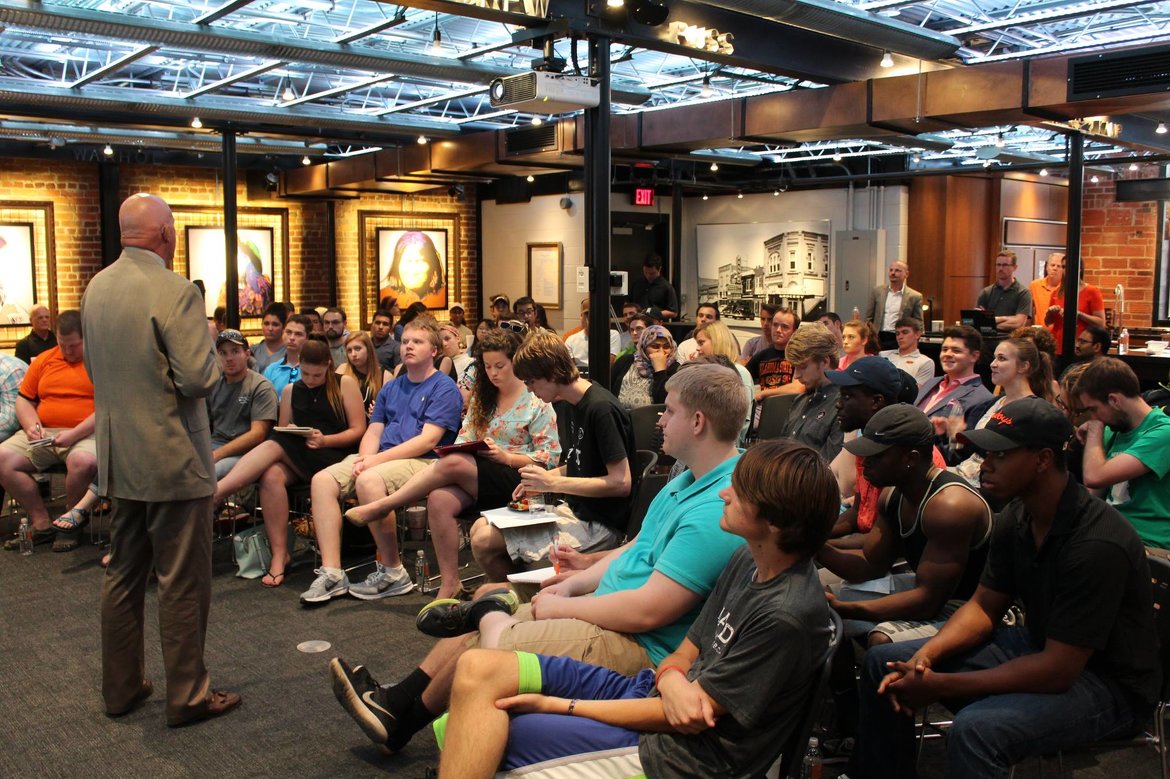 The City of Stillwater partnered with the Chamber of Commerce to present the issue of recruiting and retaining young professionals in Stillwater. Norman McNickle, city manager for the City of Stillwater, asked for suggestions to improve retention and answered student questions about previous strategies the city had employed.
Armstrong Flooring also presented the issue of landfill waste to the student audience. Dylan Hurlbert, project engineer for Armstrong Flooring, sought alternative uses for material-waste streams in order to keep the waste out of landfills.
Students were able to choose which problem they wanted to tackle and have until Oct. 23 to submit proposals. Three finalists for each problem will be chosen by the organizations and Riata staff Oct. 30. The finalists will present their final presentations Nov. 7 for a chance to win $500 and paid admission to Stillwater Startup Weekend. The winners also are accepted into the Riata Center's Idea Hatchery program.
To learn more about the Riata Center's programs, visit riata.okstate.edu.