The Oklahoma State University School of Entrepreneurship, in partnership with the College of Engineering, Architecture, and Technology, has been awarded a $300,000 Innovation Corps grant by the National Science Foundation. The grant provides installments of $100,000 per year through 2018 for the school to assist students in creating startup businesses.
Along with the funds, the School of Entrepreneurship will become part of the "I-Corps family" of universities that are working with the National Science Foundation to support and facility Science Technology Engineering and Math education (STEM)-based startups.
"The universities in the group are among the finest in the country," said Bruce Barringer, head of the School of Entrepreneurship in the OSU Spears School of Business. "Obtaining this grant is a big plus for us."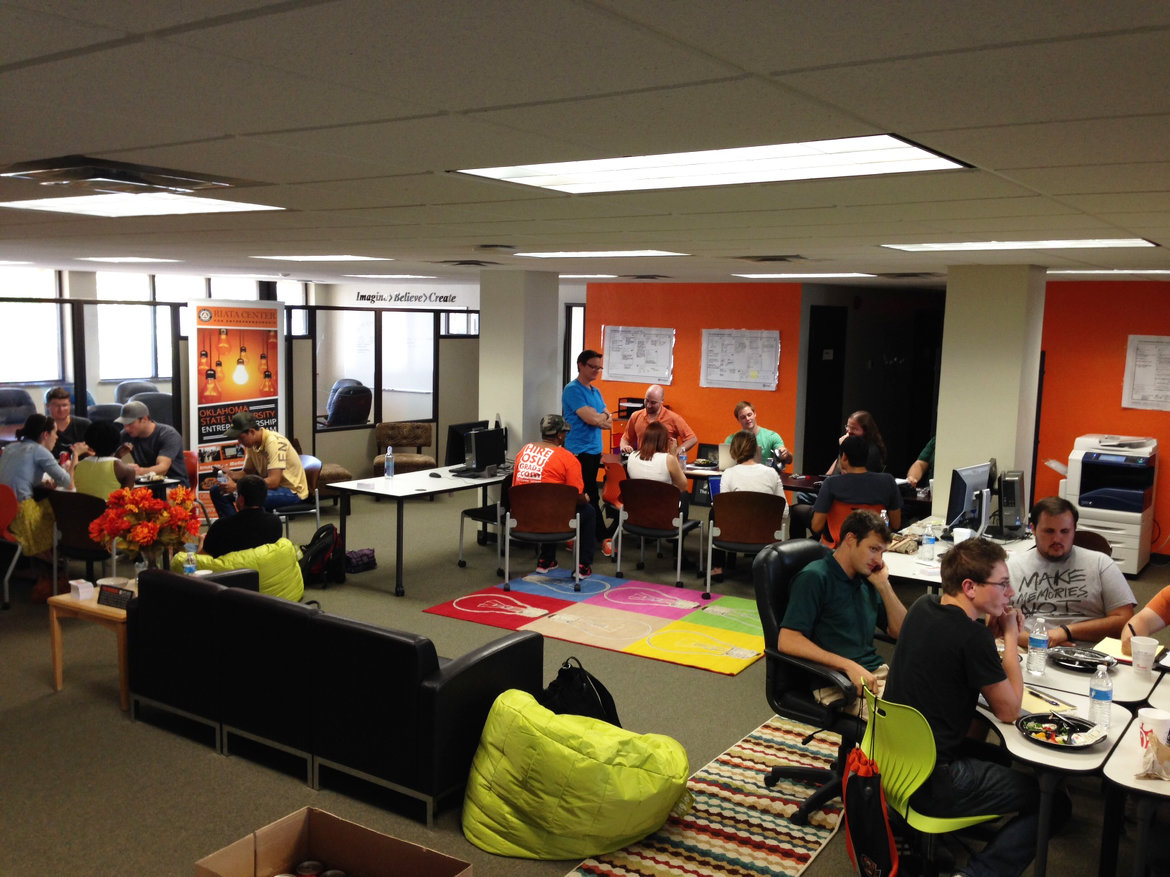 To date, Oklahoma State is the only Oklahoma university to have received an I-Corps grant and the National Science Foundation (NFC) typically funds units in STEM disciplines.
"For NFC to award an I-Corps grant to a unit in a college of business is a nice vote of confidence for us," said Barringer. "We'll work very hard to use the money as wisely as possible."
The goal of the OSU I-Corps Site is to increase the number of STEM-related startups and licensing opportunities emerging from Oklahoma State. "Hopefully, the biggest beneficiaries will be the student and faculty startup teams that we're able to help through the program," said Barringer.
NSF Innovation Corps (I-Corps) Sites are NSF-funded entities established at universities whose purpose is to nurture and support multiple, local teams to transition their technology concepts into the marketplace.
The OSU I-Corps Site impact includes the creation of STEM-related startups, licensing opportunities, jobs in Oklahoma and beyond, and incentives that attract underrepresented student groups to participate in the program. Business startups are particularly important for Oklahoma because the state has few Fortune 500 companies and other large employers. An increase in STEM-related jobs in Oklahoma bolsters the economy and improves the educational experiences of the students that are involved, increasing their competitiveness not only as STEM students but as citizens of our state and nation.
More information about the grant, it is available at http://www.nsf.gov/awardsearch/showAward?AWD_ID=1548003&HistoricalAwards=false