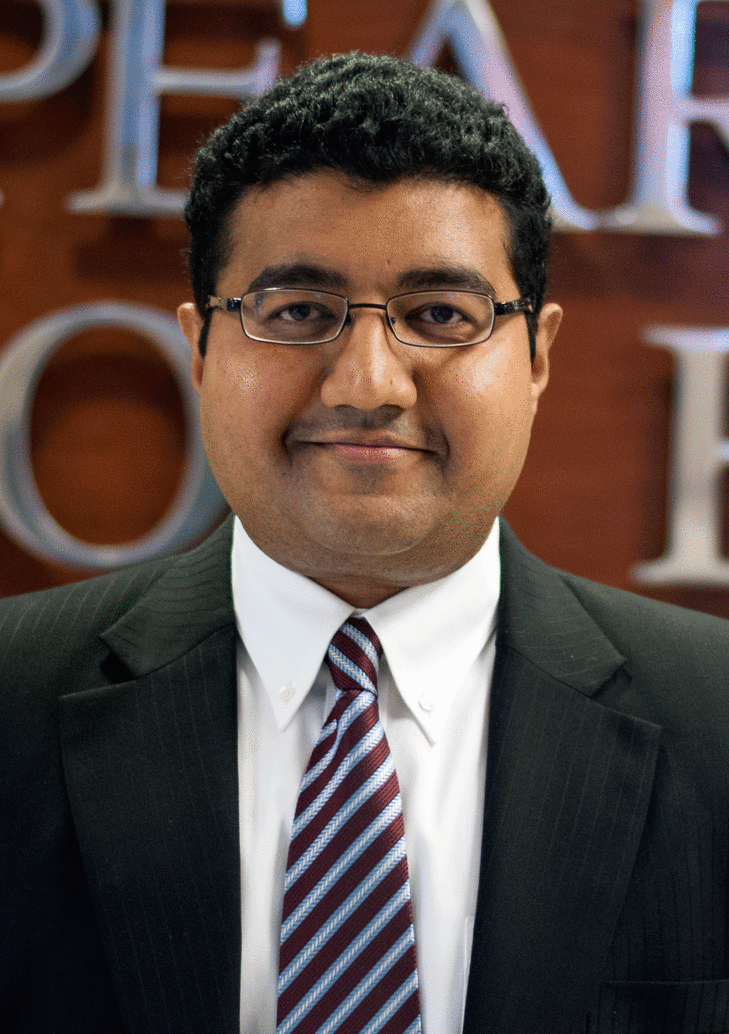 A group of Spears School of Business doctoral students have formed the Doctoral Student Association, and it is on its way to becoming an official Oklahoma State University student group.
The group's founder, School of Entrepreneurship PhD student Imran Syed, decided to form the organization after recognizing the need for degree-seeking doctoral students in the Watson Graduate School of Management to connect with each other.
"I met with Matt Rutherford and Ramesh Sharda in January to discuss the idea of forming the DSA," Syed said. "There wasn't really anything on campus that addressed the need for networking and socializing for Spears doctoral students, so we came up with the idea of forming the DSA to help doctoral students get to know students in other departments."
The group quickly gained members and held its first meeting to elect a leadership team April 22, completing an important milestone of the recognition process.
"There's a process to becoming an official student group on campus," Syed said. "You have to meet with the Leadership and Campus Life office to present your group and apply. Then, you have to hold a meeting and get 10 signatures to formalize the association. We held elections for the organization, and I have full faith the new leadership team will lead DSA to a bright future."
The new leadership team consists of Lincoln Brown, vice president; Jonathon Button, activities chair; Michelle Draeger, treasurer; Jake Duke, secretary; Alex Scrimpshire, president, and Alfred Zhao, activities chair. Matt Rutherford, PhD coordinator for the School of Entrepreneurship, will serve as the advisor for the organization.
"Pursuing a doctoral degree is likely very different from anything most people have ever done," Rutherford said. "The sooner students understand these differences, the more successful they will be, and this organization is going to help with that."
"I am thankful for Dr. Rutherford and Dr. Sharda," Syed said. "Without their support, DSA would not be possible."
DSA aims to help doctoral students network with each other and engage in activities that will help the professional development of the students. All current Spears School doctoral students are eligible for membership.
Follow the Doctoral Student Association on social media: LinkedIn, Facebook and Twitter.