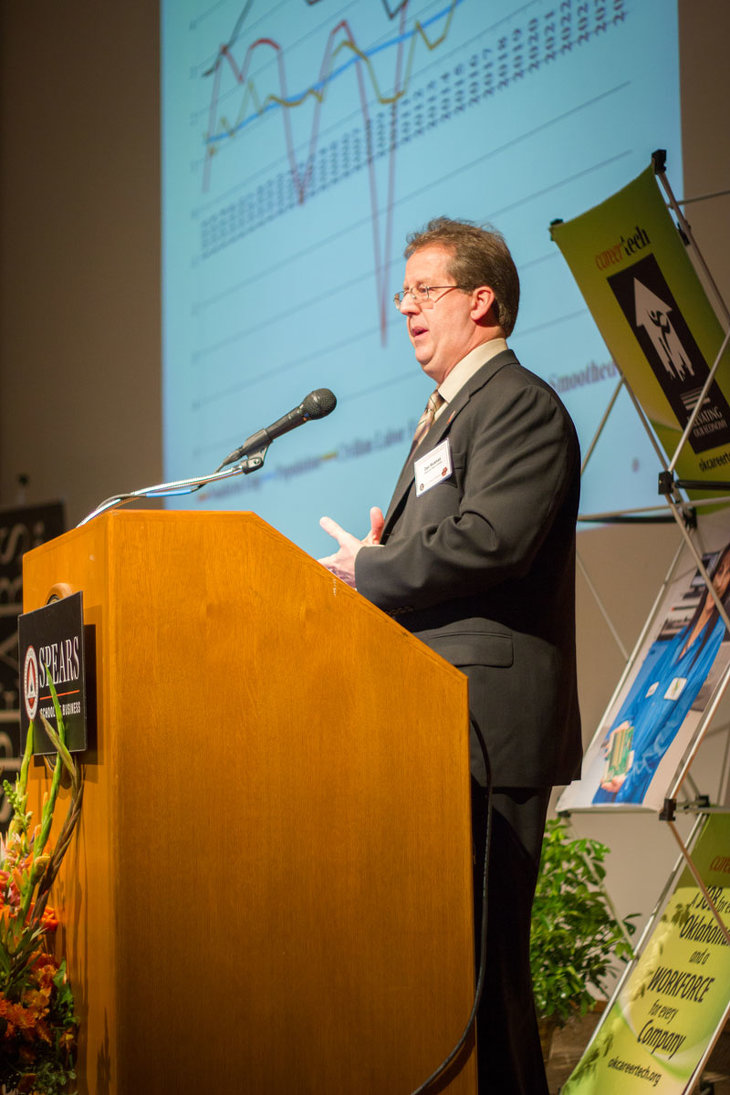 Spears School of Business economics professor Dan Rickman was recently selected as president for 2016 of the North American Regional Science Council, an international scholarly organization.
Rickman is Regents Professor of Economics and Oklahoma Gas and Electric Services Chair in Regional Economic Analysis in the Spears School's Department of Economics and Legal Studies in Business at Oklahoma State University.
"I have spent my entire career working in the field of regional science and am greatly honored to having been selected to serve as president of the North American Regional Science Council," said Rickman, who joined the Spears School faculty in 1996.
His diverse research interests include regional economic development across the rural-urban hierarchy, poverty, regional business cycles, regional economic forecasting, and migration and immigration. Rickman's recent research involved energy-related topics, including the impacts of shale oil and gas extraction on regional economies.
Rickman is co-editor of Growth and Change and an editorial board member for several regional science journals.
Rickman earned his bachelor's degree in political science (1980), master's degree in public administration (1982) and doctorate in economics (1987) from the University of Wyoming.
The North American Regional Science Council (NARSC) is an international scholarly organization that focuses on regional analysis, ranging from urban and spatial economic theories to applied problems and public policies in regional development, sustainability, environmental management, transportation, land use and many other contemporary issues of our societies.
The association is interdisciplinary and represents members in fields as diverse as economics, agricultural economics, public policy, urban planning, civil engineering, geography, finance, and demography. NARSC falls under the umbrella of the Regional Science Association International, and contributes over 1,100 members to the association. Each year NARSC hosts a conference in collaboration with one of its member sections in North America.