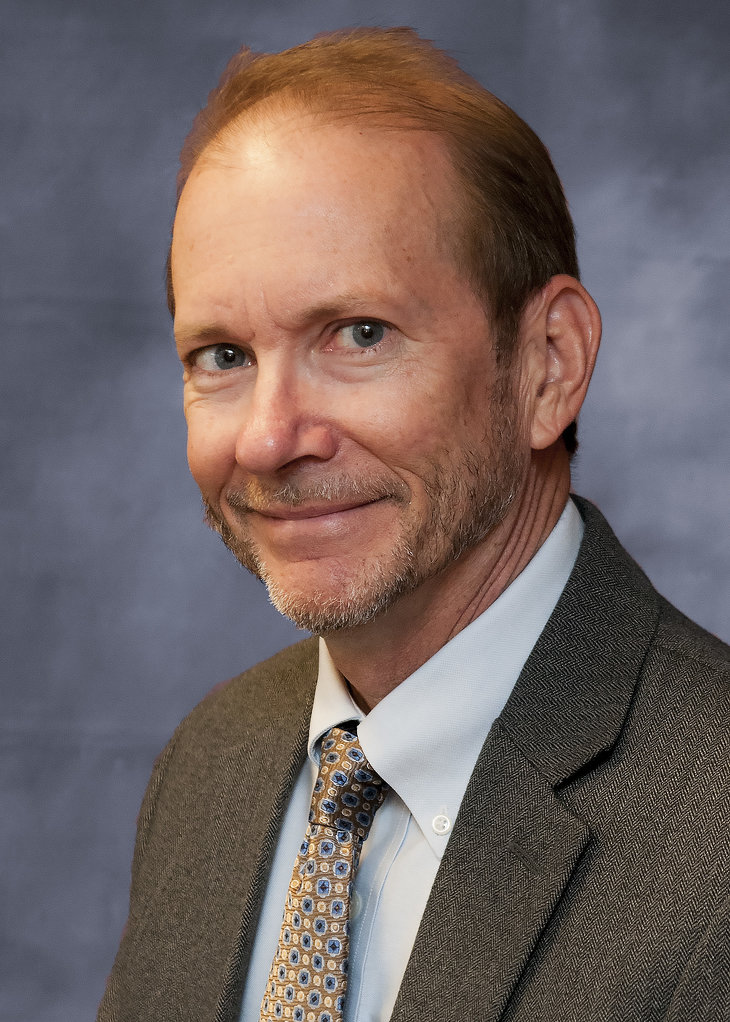 Spears School of Business professor Rick Wilson will receive the Outreach Faculty Excellence Award Nov. 30 at the University Awards Convocation in Click Hall of the ConocoPhillips OSU Alumni Center.
Oklahoma State University awards the prestigious honor annually to one faculty member engaged with outreach and online learning. Nov. 30 marks the 35th anniversary of the award, which began in 1981, and winners are chosen by a panel of representatives from outreach units campus-wide.
Wilson, Management Science and Information Systems department head and W. Paul Miller Professor of Business Administration, was also the recipient of the 2016 Richard W. Poole Faculty Excellence Outreach Award, awarded by the Spears School of Business, in August.
"We very proud that Dr. Wilson was selected for this honor, as outreach and engagement are essential elements of the Spears Business mission," said Ken Eastman, dean of the Spears School. "Dr. Wilson is very engaged in outreach activities and this award is a fitting recognition for his many contributions."
Wilson has participated in outreach since he joined the Spears School in 1990, then called the College of Business. One of Wilson's many passions is teaching and connecting with students, which reflects in his many accomplishments over his 26 years at OSU. Wilson was one of the first Spears School faculty members who taught online classes and continues an active role today in the nationally ranked online MBA program.
Wilson has led a faculty, staff and student team in delivering the unique and highly acclaimed Information Systems Technology Exploration Academy (ISyTE) for Oklahoma high school students for the past eight years.
"I am honored to receive the Outreach Faculty Excellence Award," Wilson said. "But it truly represents a group effort, involving the great people in the Center for Executive and Professional Development, the Marketing and Communications staff, the support of the Online Learning office, and the committed faculty and staff in our (Management Science and Information Systems) department. Their support and dedication is what ensures our outreach programs and initiatives are successful and makes for a rewarding experience for everyone, most importantly our students."