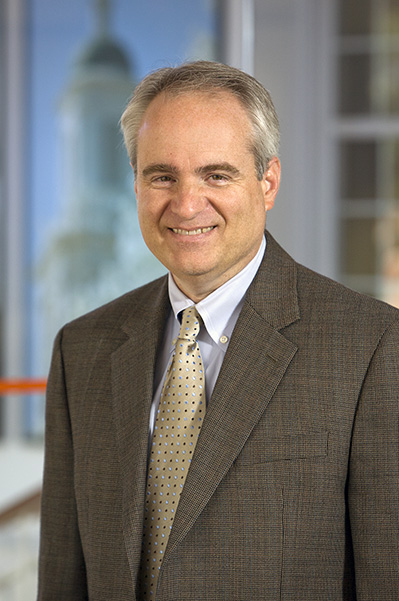 Tom Brown, Noble Foundation Chair in Marketing Strategy and Professor in the Department of Marketing and International Business the Spears School of Business at Oklahoma State University, will be co-chairing the 10th International Corporate Identity/Associations Research Group Conference (CIARG) on Sept. 2-4 at the University of Reading in England.
Corporate identity and reputation scholars will travel from around the world to attend the conference whose theme is "Exploring Personal and Corporate Identities: Identity Development, Relational Dynamics, and Outcomes."
Keynote speakers include Davide Ravasi, professor of management, Cass Business School;
Rupert Younger, director, Oxford University Centre for Corporate Reputation, and Peter Molyneux, chair, NHS SW London and St. George's Mental Health Trust.
Brown and Peter Dacin, marketing professor at Queens University, organized and hosted the first CIARG Conference at Oklahoma State University in 2002. Subsequently, the conference has been hosted by different universities with guidance from the pair.
"When we planned the first conference in 2002, our goal was to bring together a number of marketing scholars who were studying corporate reputation and related topics. In our own research, we've been interested in what people know about companies and how that knowledge influences their reactions to those companies," said Brown.
The plan was to include research topics including corporate branding, reputation, green marketing, corporate boycotting behavior, corporate social responsibility, corporate identity, and organizational identification, among other topics.
"Lots of people had been working on these issues – which are all related. The problem was that none of us were really talking with each other. Through our conferences, we've learned from each other and made progress in understanding how the phenomena operate. Our goal today is still the same. And we get to spend time with some great people like Kevin Money and Irene Garnelo Gomez of Henley Business School who are leading the efforts for this conference," said Brown.
For information about the OSU Department of Marketing and International Business, click here.