accelerateOSU Pitch and Poster Competition announces Top 3 winners
Tuesday, October 3, 2017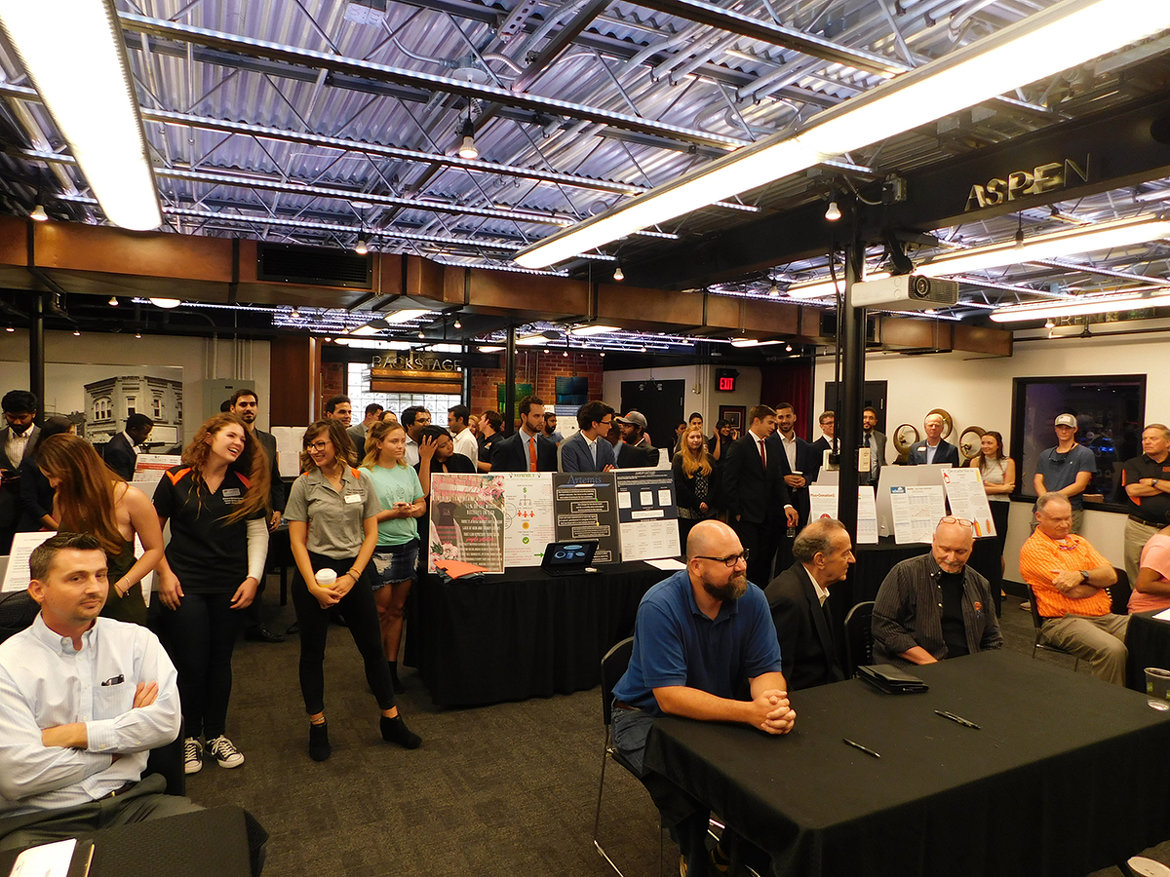 Oklahoma State University student groups of hipsters, hackers and hustlers rehearsed their pitches and refined their business ideas to compete in the inaugural Pitch and Poster Competition hosted by accelerateOSU.
The competition divided student groups in to three tracks: Hipsters (STEM or high-tech products), Hackers (application or web-based solutions), and Hustlers (physical products or retail). Each team was required to create a poster and present their pitch to the judges.
"I am so glad we brought the Pitch and Poster Competition back to OSU," said Haley Keith, coordinator for accelerateOSU. "It was accelerateOSU's first time hosting it and we wanted to make sure that the high-energy entrepreneurial buzz was felt throughout the competition. The students came up with some pretty amazing ideas that rounded out the three tracks, Hipster, Hacker, and Hustler. It was such a joy to see the students come together to share their ideas and prepare to pitch. We look forward to watching them grow and compete again this spring in the Business Plan Competition."
The winners in each track are: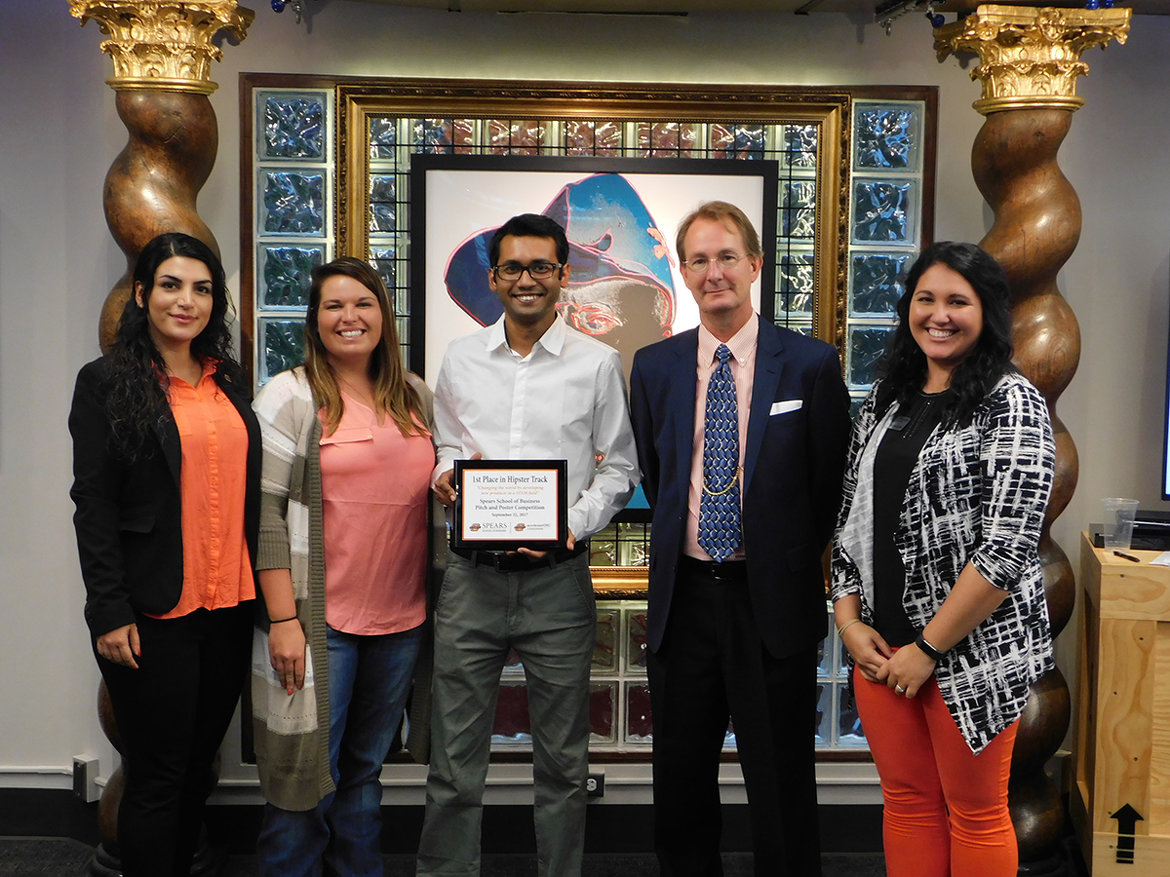 Hipster
1st Place: Quantum Dots – Imran Selim, Misti Quiring and Solmaz Bostani
2nd Place: GE-TEK – Sangeetha Komanduri, Niloufar Mehrafza and Vivek Singh
3rd Place: PREDICT – Kunal Bhosale, Minu Pilvankar, Joyjit Saha and Swaraj Meher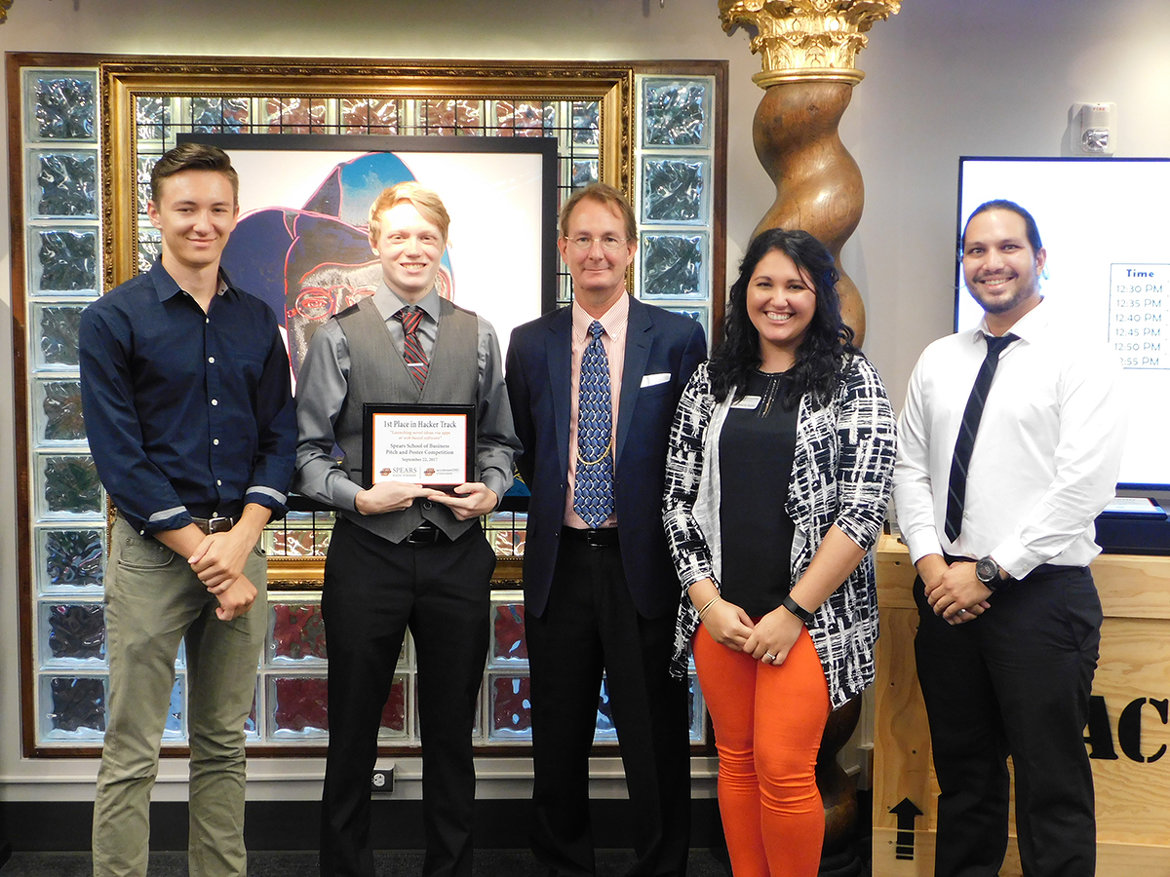 Hacker
1st Place: Artemis – Brendan Duke
2nd Place: Park-IT – Archana Chinnaswamy and Swarup Jacob
3rd Place: Cloth-AR – Omid Darbandi
Crowd Favorite: Plus+ Donations – Harsh Gupta, Hacker track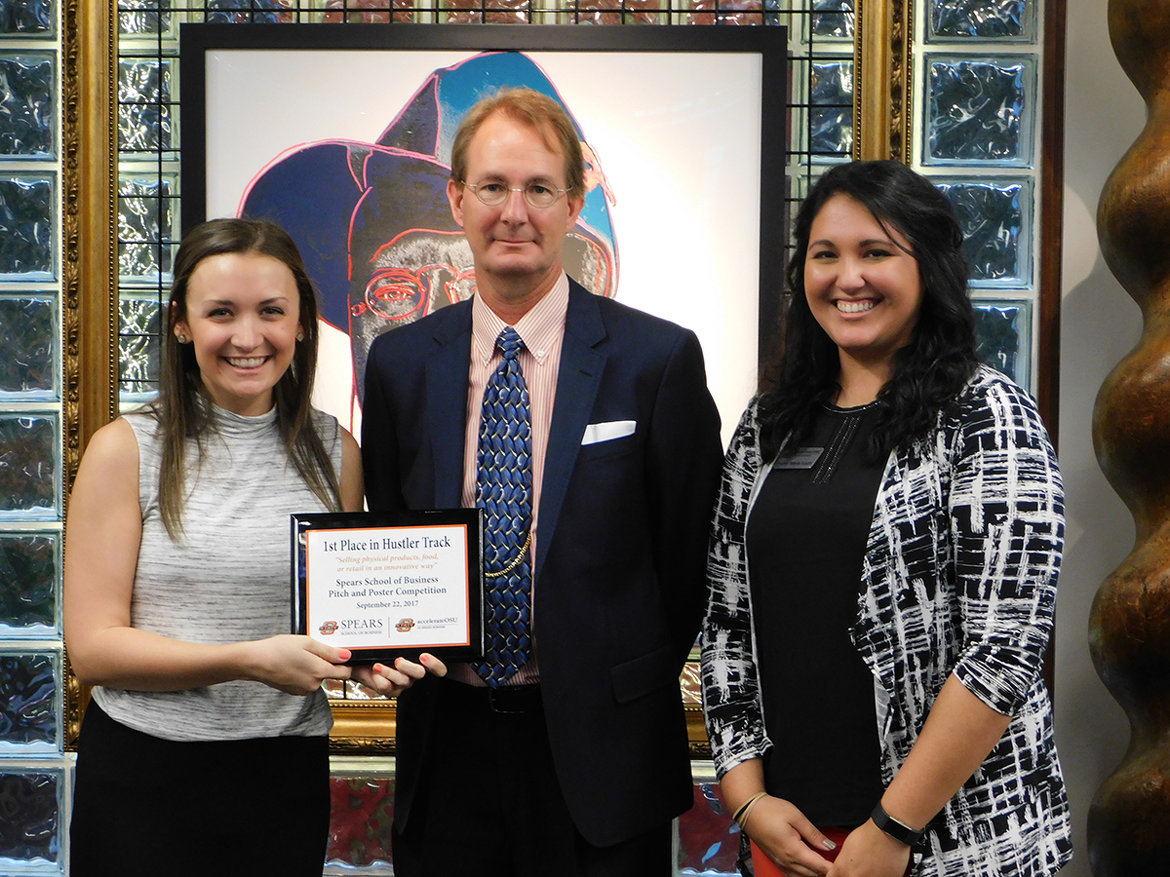 Hustler
1st Place: Dynamic Duo – Madison Kimble
2nd Place: Lockett Arts – La Daryn Lockett
3rd Place: Cajun Composting – Damien Davis
To learn more about accelerateOSU, visit http://business.okstate.edu/entrepreneurship/accelerateosu/index.html