'Business Perks' is winning submission for snack bar in new Business Building
Friday, August 25, 2017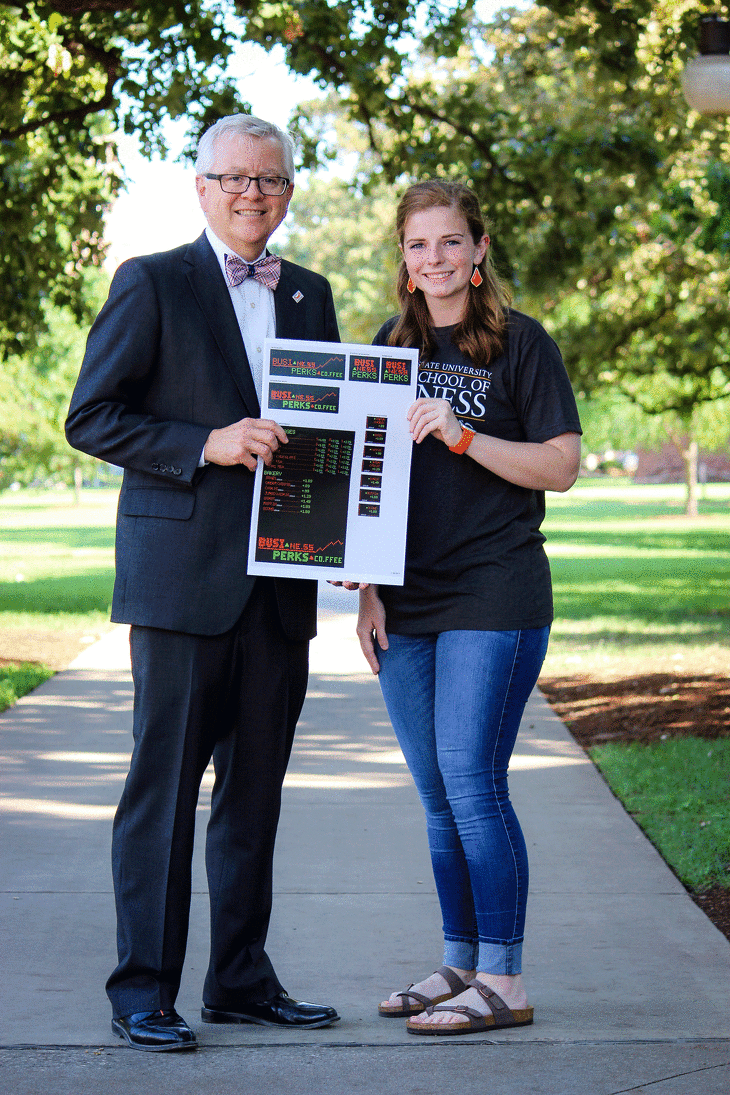 Business Perks has been selected as the name of the coffee shop/snack bar in the new Business Building when it opens in 2018.
Katy Aycock, an international business major in the Spears School of Business, submitted the winning name and the sophomore from Sedgwick, Kansas will receive a one-time $500 scholarship, awarded by Ken Eastman, dean of Spears Business.
Oklahoma State University business students suggested nearly 150 different names when asked in the spring to submit their ideas for naming the coffee shop/snack bar that will be on the first floor of the new building. A committee reviewed each of the suggestions before narrowing it to a handful before Business Perks was unanimously selected.
"We want to congratulate Katy for submitting the winning name of Business Perks, but we also want to thank all the other Spears School students who participated and came up with some creative names," said Terry Tush, director of marketing and communications for Spears Business. "We can't wait for our students to experience all of the benefits of the new building for themselves, including the Business Perks shop."
Business Perks in the new Business Building will be operated by University Dining Services. Guests will enjoy a selection of specialty items, including coffee, fresh fruit, parfaits and baked goods as well as a variety of salads, sandwiches and wraps.