CEO of Generation Citizens visits OSU, Spears Business
Wednesday, November 15, 2017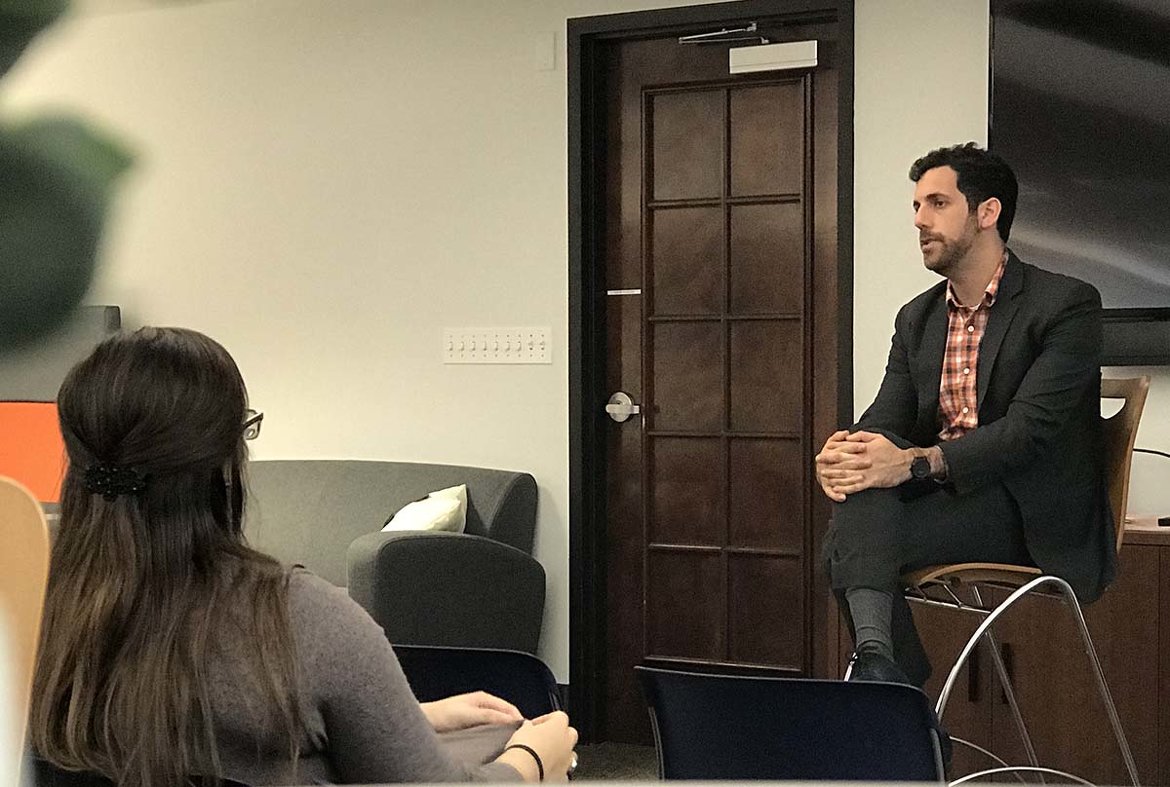 Scott Warren with Generation Citizen recently visited the Spears School of Business to discuss the possibility of collaborative efforts to empower young people across the United States to become engaged and effective citizens.
Warren, chief executive officer of Generation Citizen, met with students, faculty and staff in Spears Business, including the Department of Management and the Riata Center for Entrepreneurship. His passion for the importance of youth political engagement stems from his experience growing up abroad.
Warren co-founded the organization at Brown University with fellow student Anna Nina during their senior year. He has worked the last seven years to build GC's programming and expand civics engagement throughout the U.S. The group works to ensure that every student in the nation receives an effective civics education, which provides them with the knowledge and skills necessary to participate in the democracy as active citizens.
During his visit to OSU's Stillwater campus, he met with Ramesh Sharda, Craig Waters, José Sagarnaga, Scott Johnson and Julie Bubolz-Tikalsky from Spears Business.
Warren's lecture "Educating to Preserve a Democracy at Risk" to Spears Business students aims to increase awareness of civic action and democracy throughout the country. The lecture was sponsored by the student chapters of Net Impact and Enactus, the Department of Management, and the Riata Center for Entrepreneurship.