Chance Imhoff is a 5th generation farmer from Prague, Okla. Growing up, he was very active in FFA and 4H, so Oklahoma State, being a land-grant university, was always an attractive option for him. "I've always known I wanted to come to OSU. It was actually the only school I applied for. And coming to OSU was definitely one of the best decisions I've ever made," said Imhoff.

Imhoff started at OSU as an ag-business major, but later decided to change to entrepreneurship and management. "After a semester in CASNR I wanted to broaden my scope and meet new people, so I chose entrepreneurship because I had different business ventures growing up and knew I had a passion for running a business," said Imhoff.
Growing up on a farm, he was surrounded by all types of animals. Throughout his youth, he showed cattle and goats. When he was just 9 years old, he entered the goat industry. After years of learning the ropes he found a niche in the goat industry and decided to make instructional videos on how to groom goats at the age of 16.
He had done his research and found that the few videos on the topic were shown from an audience viewpoint. His unique idea to show how to groom animals from a first-person perspective was very popular on first DVD, "Chance's Clipping Fit to Win," so he made a second video on how to show goats. His DVDs began to sell all over the country and the venture even allowed him to travel all over the country to demonstrations. "That lead to my entrepreneurial spirit," said Imhoff.
On top of his tutorial videos, of which he's now sold over 500 copies, he also dabbled in photography and website building in high school. He says his favorite class at Spears Business has been venture capital, taught by David Thomsion.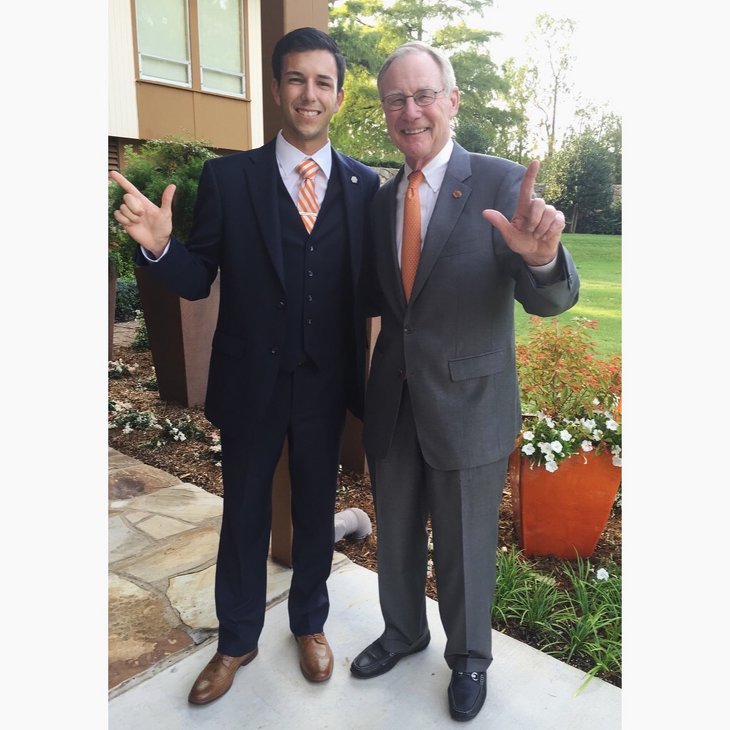 "I really enjoy the class because as an entrepreneurship major you focus on how a business is going to run. But once you get this great idea, you need to know how you're going to fund it and that's such a vital aspect of startups," says Imhoff. "It was really neat to get a perspective from a professor that has that kind of background because I enjoy learning about venture capital and angel investing."
Imhoff keeps himself busy at OSU. He spent his senior year as president of Business Student Council, the external vice president of the Interfraternity Council, and was the advisor for the Outstanding Freshman dinner. Additionally, at OSU he played a major role in starting a charity program, Helping Hands and Meal Plans, which utilizes the leftover balances on students' meal plans to help those in need.
During his first year at OSU, he and other friends from the Freshman Representative Council started Helping Hands and Meal Plans, which has raised thousands of dollars for the Stillwater community.
"All OSU students have meal plans and we were seeing this trend that at the end of every semester people would have a lot of money left on their meal plan and only a certain amount would roll over. So there was a lot of money going to waste because students had already paid for their meal plans in advance. So we wanted to do some good with that."
The group organized a list of items that were needed in the Stillwater community during the holidays. As students made purchases at certain locations on campus, they would have the opportunity to donate the items to Helping Hands and the organization would deliver the items to local non-profits like the Red Cross and the Salvation Army.
The project has raised more than $100,000 in goods and helped thousands of people in Stillwater. Each year, the project is passed down to current Freshmen Representative Council members and is still going strong.
Imhoff is a member the student team VisionaRx Retinal Drug Delivery, who made OSU history by winning the grand prize earlier this month from the Love's Cup Undergraduate High Growth Division in Oklahoma City.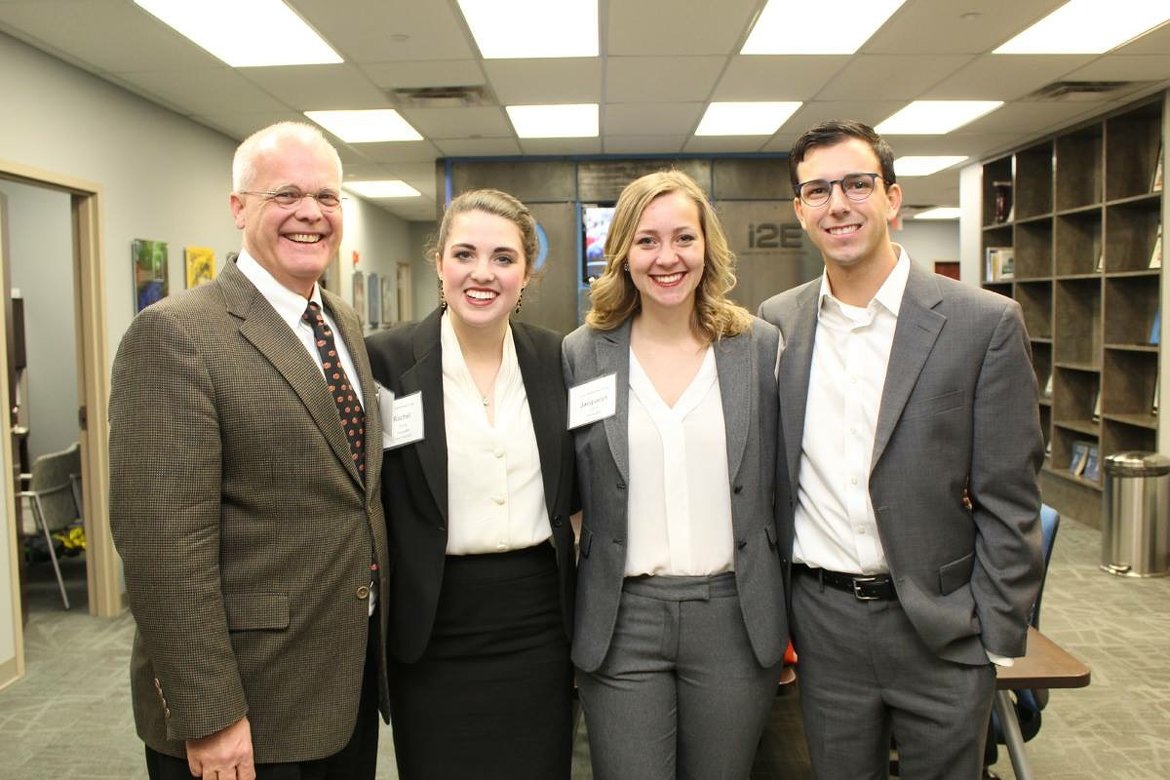 Imhoff has a bright future ahead of him, after graduation he has his sights set on an internship in Washington, D.C., but he says this particular program has nothing to do with politics or business.
He plans to take a gap year between college and his career to be mentored by people who believe in the leadership principles of Jesus.
"It's a year of growth and a great way to build a platform before you go out the rest of your life," said Imhoff, who learned of the opportunity while attending the National Prayer Breakfast in D.C. in February. "At the Prayer Breakfast, every year about 3,500 world leaders with different backgrounds and religions, convene in D.C. and learn about the leadership principles of Jesus. They learn about how Jesus lead and treated people so well."
Imhoff says he has a passion for doing everything to the best of his abilities and helping others do that same.
"I think the best way to be a servant leader is to make people around you successful and really pour into others. And doing that leads to opportunities that really makes you successful. So, I don't have anything specific that I can say that I want to be in 10, 20 or 30 years but I would love to be an entrepreneur and develop companies around incredible individuals. I would love to be an angel investor. I am an opportunist. I love to solve world problems and I love to solve simple problems. So wherever that leads me, I'm looking forward to it."
He says his favorite thing about Spears is the sense of community. "I know it sounds cliché but being the Business Student Council president, I get to see it first hand. I get to see faculty, staff and students that love making people succeed and building people up so they have a brighter future."