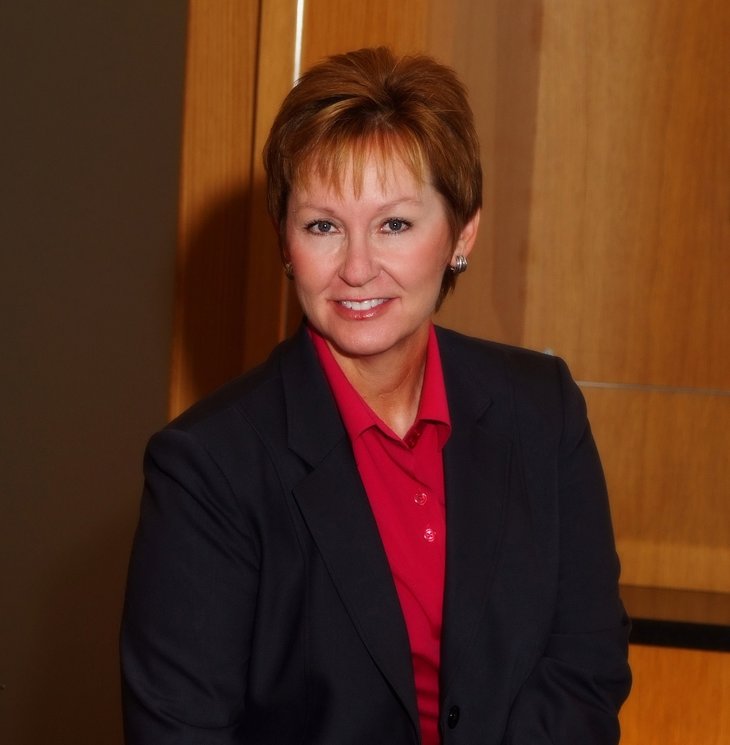 Debra Nelson, Spears School Associates Chair in the Department of Management, retired in June from Oklahoma State University after 32 years with the Spears School of Business.
Originally from New Mexico, she earned a bachelor's degree in finance with a minor in management from Texas Tech University. She then spent several years at Southwestern Bell before earning an MBA and doctorate in organizational behavior with minors in social psychology and research methods from the University of Texas at Arlington.
Nelson had never visited Oklahoma before arriving on the Stillwater campus for her first faculty position interview.
"OSU was my first interview, and I fell in love with the school because of the people," she says. Wayne Meinhart, her department head during her early career, was a source of great support and leadership. Three decades later, she hopes her greatest contribution was to the people at OSU. "I hope I've made a difference in the lives of my students and colleagues," says Nelson.
"A number of things, I think, are true about Debra," says Federico Aime, associate professor in management. "One is that she was probably the most visible member of our management faculty of the last 20 years. Another is that many of us who joined the department after her have benefited from her friendly advice and fun look at all things academic. Yet another is that she is a great example of people who are less concerned with detail and procedures and more with the connections that make things happen.".
"She had the rare ability to bring all those things to the table at once when she was here and that made a big difference for her students and colleagues. I will definitively miss having her around," he says.
Among other honors, she has received the Regents Research Award, Research Teaching Award, and Richard Poole Outreach Excellence award. "Being recognized with awards in all three parts of OSU's mission — research, teaching, and service — has been really special to me," she says. "Having a career in academia has been a great way to make a difference."
"One of the reasons I came to OSU was the quality and stature of colleagues like Dr. Nelson. Her résumé speaks for itself. Her dedication to teaching and research is exemplary," says Raj Basu, vice president of academic affairs at OSU Tulsa. "She has been a great mentor, friend, and leader."
Nelson has co-authored a dozen books, presented more than 70 professional papers and been published in more than 120 journal articles and book chapters. She has served on numerous editorial review boards, scholarship committees, and task forces.
Nelson has had four funded research projects including research on individual adjustment to technology change, funded by the National Science Foundation. "I've really enjoyed each of the projects I've been involved with," she says. She cites her research efforts focusing on work stress and gender issues at work among her favorite areas of study.
Although she is retiring from a successful career in academia, shewill continue to work. "I'm just pivoting back into the 'real world' of business in my consulting firm, NelsonQuick Group," she says.