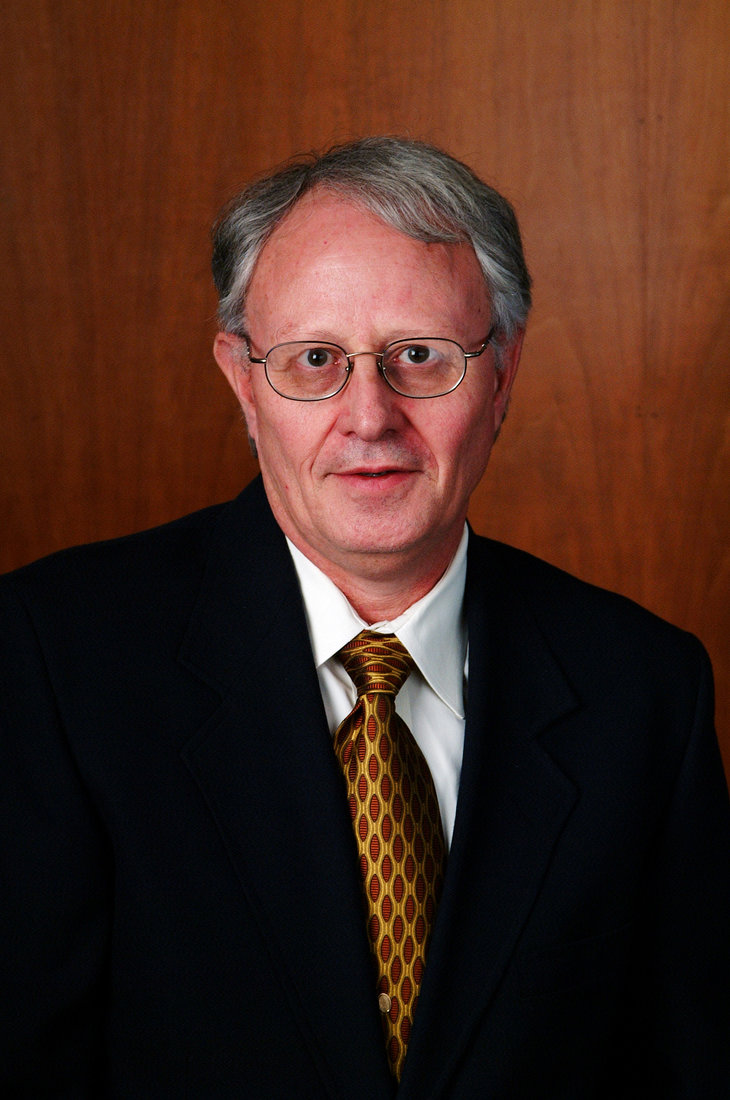 Keith Willett, an economics professor in the Department of Economics and Legal Studies in Business, retired from Oklahoma State University in January after 35 years with the Spears School of Business.
Willett joined OSU's Department of Economics in August 1981, directly after of graduate school. "The position was very attractive because it provided an ideal balance between teaching and research," Willett says. "There were also many opportunities to participate in funded research with faculty in other programs on the OSU campus as well as faculty at other universities in the region."
Throughout his career, he taught the undergraduate courses Introduction to Microeconomics, Managerial Economics, and Environmental Economics. He taught Contemporary Environmental Policy and Managerial Economics for the Spears School's MBA program.
Over the years, he taught more than 3,500 students. "It's difficult to say exactly how many students I have had contact with, both undergraduate and graduate, but I can tell you that I have had a large number of outstanding students in all of my classes over the years," Willett says. "I have really enjoyed my contacts with the students, and I think this is certainly one experience I will miss in retirement."
Willett was head of the Department of Economics and Legal Studies in Business from August 1999 through July 2005. "I was very fortunate to be able to work with some outstanding faculty during my time as department head," he says.
"I was hired the year of 2005 when Keith was the head of the department. He took me to a party at his house after my interview and shared with me lots of good things about the department and the life in Stillwater, which helped tremendously in leading to my decision to join the department," says J.B. Kim, Stinchomb Family Professor in the Department of Economics. "… I was always touched by his generosity and kindness, and especially his care for junior colleagues. Keith will be missed as a great colleague and a caring friend."
Willett holds a bachelor's degree in economics from Nebraska Wesleyan University and a master's degree in economics from the University of Nebraska-Omaha. He also holds a doctorate in economics, specializing in natural resource economics and environmental economics, from the University of New Mexico in Albuquerque.
He received a Fulbright grant to the Faculty of Economics and Business Administration from Sofia University in Bulgaria in 1993-94. "Our time in Bulgaria was two or three years after Bulgaria moved away from Communism. We traveled a lot in Bulgaria and learned a lot about its different cultures," he says.
He also received the Best Paper award for "Do Pesticides Improve Sales of Czech Agricultural Companies?" with co-presenter Kamila Ruzickova in Economic Theory, Economic Policy, Public Administration, and Regional Development. The award was given at the European Doctoral Association in Management and Business Administration International Scientific Conference for Doctoral Students and Young Researchers at the University of Economics in Bratislava in 2013.
Willett has had great success working with undergraduate and graduate students at OSU and internationally throughout his tenure. His international experience includes economics faculty positions in Mexico, Slovakia, Kyrgyzstan, Kazakhstan and Bulgaria.
"Keith has been a terrific colleague and a great friend. He cares deeply about helping others achieve their full potential," says John Winters, associate professor in the Department of Economics and Legal Studies in Business.
Willett co-authored the chapter, "Decision Maker Preferences in Aquifer Demand Management Policies: An Analytic Hierarchy Process Case Study," in Water Quality/Quantity Disputes and Their Resolution with Ramesh Sharda, vice dean of the Watson Graduate School of Management.
Willett has authored nearly 40 journal publications and developed more than 55 proceedings, conference presentations, and seminars.
He worked with a number of doctoral students who went on to have successful careers. Some of his recent students include David Mitchell and Sanchari Ghosh.
"David and I focused on environmental policy issues concerning poultry farming operations along the Illinois River in Arkansas and Oklahoma and their respective impacts on water quality in the Illinois River," says Willett. Mitchell is now an economics professor at Missouri State University.
"Sanchari and I have worked on a number of water resource management projects that have attracted some professional interest," Willett says. "After leaving OSU at the completion of her doctoral degree, she held two successful post-doctoral fellowships. She is now an assistant professor at Northeastern State University in Tahlequah, Oklahoma."
Willett has also participated in numerous research projects with several still in progress. Much of his research has focused on environmental policy issues that affect Oklahoma.
"Generally, organizing markets for trading EDPs has not been well documented for practical applications," Willett says. "We have developed a design for permit markets that removes a lot of the complexities of EDP trading and accounts for regional environmental quality standards being in place. Our approach makes EDP market trading very cost-effective."
Another of Willett's favorite research projects was done on water resource management on the U.S.-Mexico border in Nogales, Sonora, Mexico and Nogales, Arizona. His collaborators were Ghosh, Maria Eugenia Ibarraran and Gerardo Sanchez-Torres Equeda. The study utilizes data from the Santa Cruz Active Management Area in Arizona and from Nogales, Sonora, in an integrated approach toward regional water allocation and management.
After retirement, Willett plans to continue his various volunteer activities with his wife, Dolores. They enjoy helping serve dinners to OSU students after the student Mass on Sunday evenings at the St. John's Catholic Student Center. He also volunteers with the Stillwater Free Health Clinic. "There are a few other volunteer groups I hope to become involved with, in addition to traveling to visit friends around the U.S." he says.