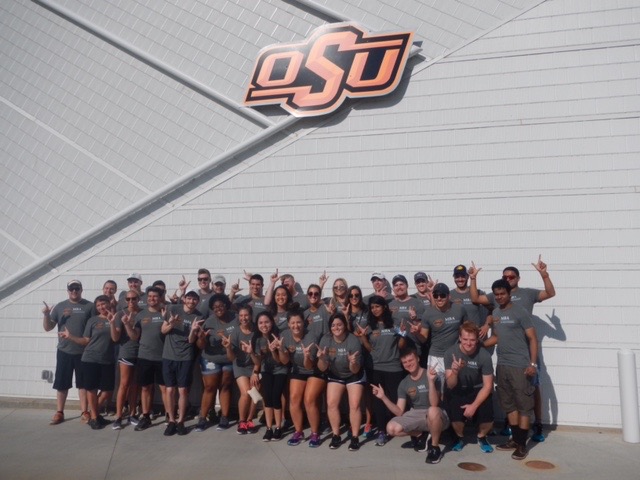 Incoming Oklahoma State University MBA students received their first taste of the graduate program during a three-day orientation. During this time, they experienced an introduction to courses, got to know fellow MBA students, and collected information about programs and involvement.
The first day of orientation began with presentations of academic guidelines and professionalism, along with general information about the MBA program.
"Orientation for the MBA program was an awesome experience," Colin Kuzdak, first-semester MBA student, said. "It wasn't just lectures about the program and meeting our professors but it was more about us students getting to know each other and understanding the tools we have to be successful as MBA students."
After lunch, students learned about career readiness from Abbey Davis with Charles Machine Works and Garrett Purdum with Chesapeake Energy Corp. To conclude the day, a presentation about the MBA case completion was explained. The case competition is required for full-time MBA students, and gives them the opportunity to work as a team to develop a plan to solve a given business problem and present it to executives.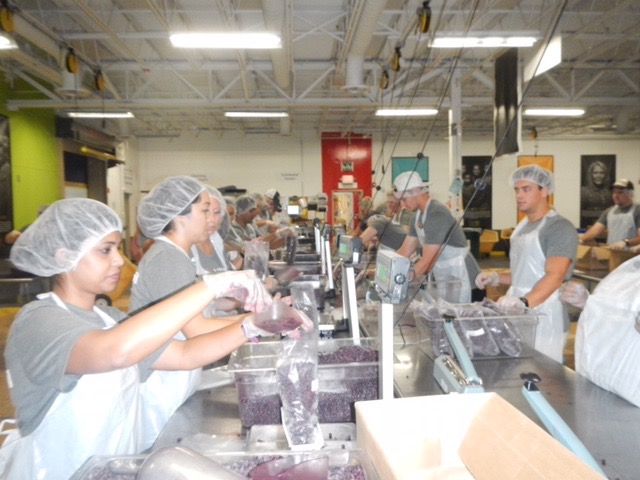 The second day offered fun interactions as students determined their personality types, and learned about their classmates' personality types. This session was led by Debra Nelson, Spears School of Business Associates' Chair and Professor of Management. Nelson explained the importance of the Myers-Briggs Type Indicator for Leaders along with how to interrelate with each personality type.
The next part of the day included an introduction to the Spears School's Mentoring Program from Brandy Polo, OSU Foundation external relations officer, and Roger Lumley, MBA Advisory Board vice-president of mentoring. Students had the chance to network with OSU MBA alumni about the benefits of the program.
To conclude the day, students could ask current students and faculty questions they had about the MBA program and the upcoming semester. Then, Goutam Chakraborty and Miriam McGaugh from the marketing department presented the marketing analytics concentration to provide more information to students.
"Orientation is considered a dynamic start to our program," explained Jan Analla, MBA program coordinator. "Students get an introduction for early development in self-awareness, communication skills and career skills which are essential to their growth and development as part of the MBA program."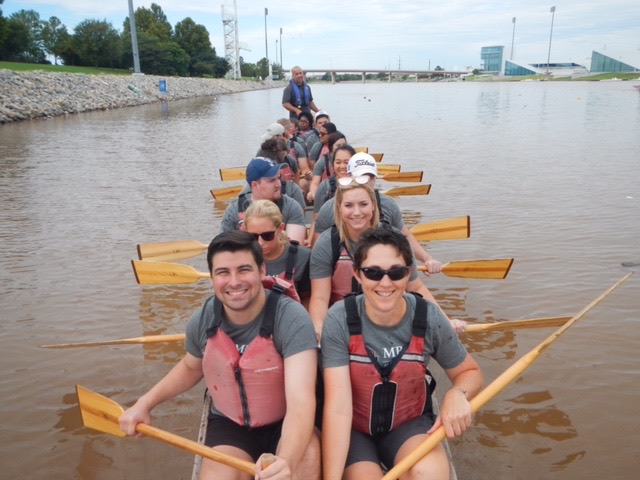 Students traveled to Oklahoma City for the last day of orientation to participate in volunteering, team building and alumni networking activities. The day began with a tour of the Boathouse District, which included the U.S. Olympic Rowing training facilities. After the tour, students competed in "Challenge the Dragon," a team building exercise, also known as dragon boat racing. This was the first time most students tried team rowing.
"Orientation was a great opportunity for first-year MBA students to get to know each other before classes started," Kate Wickham, first-year MBA student, said. "By the third day of orientation, we had friendships in place that continue to this day. Because of the time we spent together, we were a cohesive unit when we started classes that next week."
During the trip to Oklahoma City, students networked with OSU MBA alumni to learn about their program experiences and how that led them to where they are in their careers. To conclude the three-day orientation, students spent time volunteering at the Regional Food Bank of Oklahoma boxing meals to help Oklahomans in need.
"We learned a lot and became closer as a group of students, especially on the third day when we went to the Regional Food Bank of Oklahoma for community service," Kuzdak said.
Orientation has proved to be a fundamental start to beginning the MBA program. As students begin the semester, they find familiar faces and have made the foundation for teamwork and networking activities.