Folds of Honor founder Dan Rooney addresses vets at OSU's VEP closing ceremony
Wednesday, March 1, 2017
Saturday evening marked the closing ceremony of the eighth annual Veterans Entrepreneurship Program, headed by the Riata Center for Entrepreneurship at Oklahoma State University, with a keynote address from Maj. Dan Rooney, founder of the Folds of Honor Foundation.
The closing ceremony featured remarks from Bruce Barringer, head of the School of Entrepreneurship at OSU, and Craig Watters, executive director of the Riata Center. Capt. Richard Hansen, United States Marine Corps, retired, honored all fallen, lost and imprisoned veterans with the Fallen Comrade Ceremony. Rooney then presented his keynote address.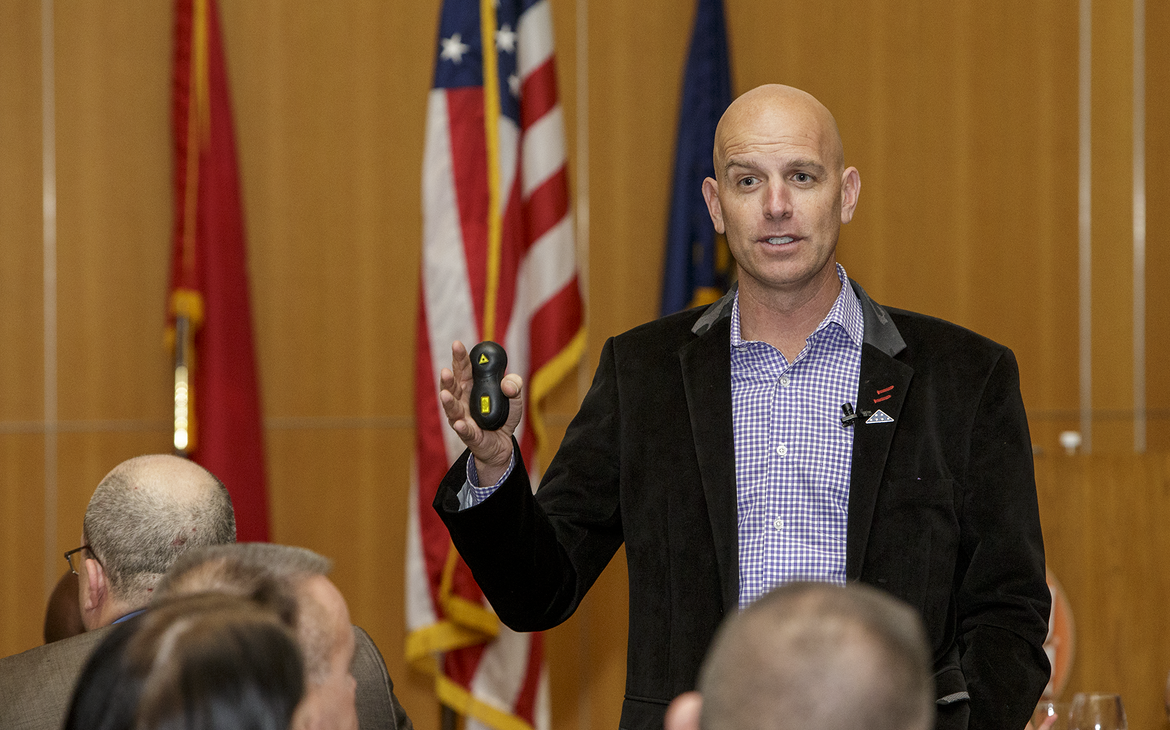 "The Veterans Entrepreneurship Program has armed you with great skills, but it will still be a challenge," Rooney said in his address. "Embrace it. Anything is possible. Listen to your heart and have the faith and courage to take chances. Support each other, because the journey isn't over. Have an 'I will' mentality, harness that fire within you and keep with your dreams."
Each of the 16 veteran participants was awarded with a certificate of completion, then winners were announced for the business pitch competition and other awards. The winners are listed below:
Pitch & Poster First Place: Luvina Sabree, U.S. Army – So Natural Organic Restaurant & Market
Pitch & Poster Second Place: Robert "Hutch" Hutcherson, U.S. Air Force – Optimize Consulting, Inc.
Spencer C. Duncan Make It Count – Kenneth Van Horn, U.S. Marine Corps
James R. Mackey Entrepreneurial Spirit Award – Melissa Furlow, U.S. Army
Dr. B. Curtis Hamm Dreamer & Doer Award – Luvina Sabree, U.S. Army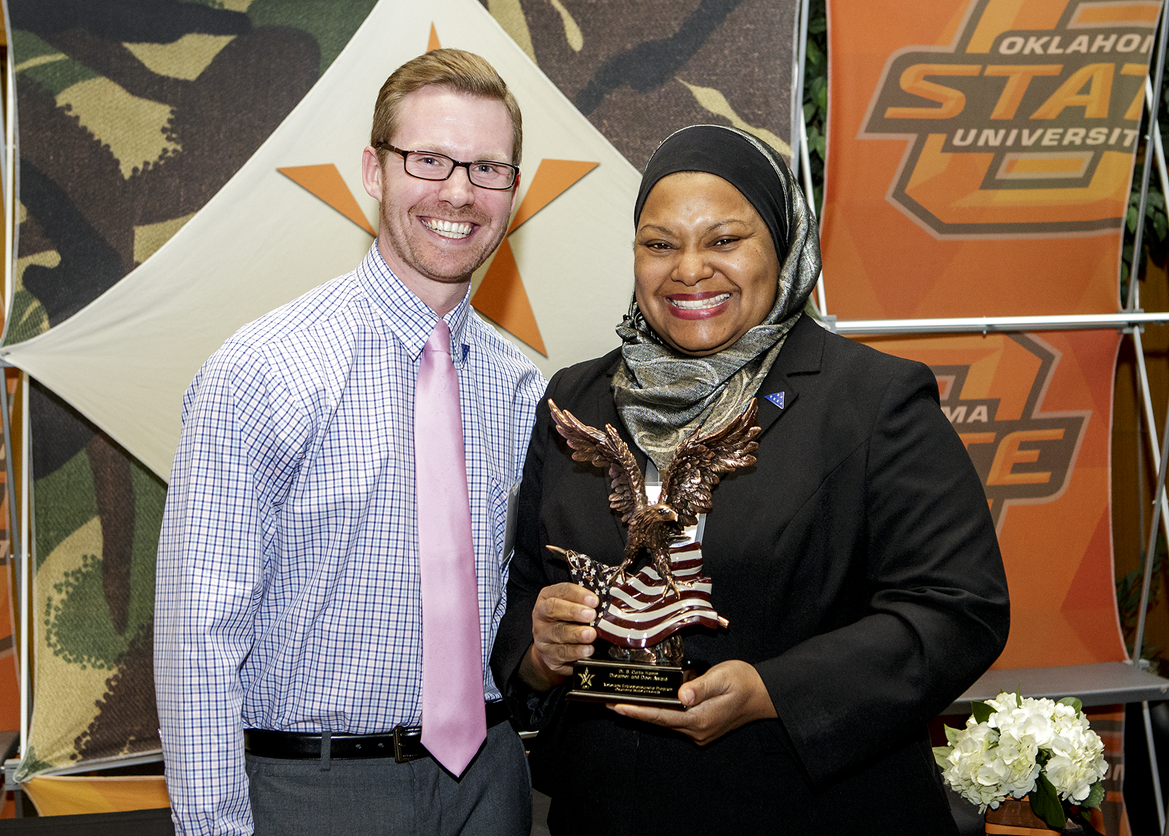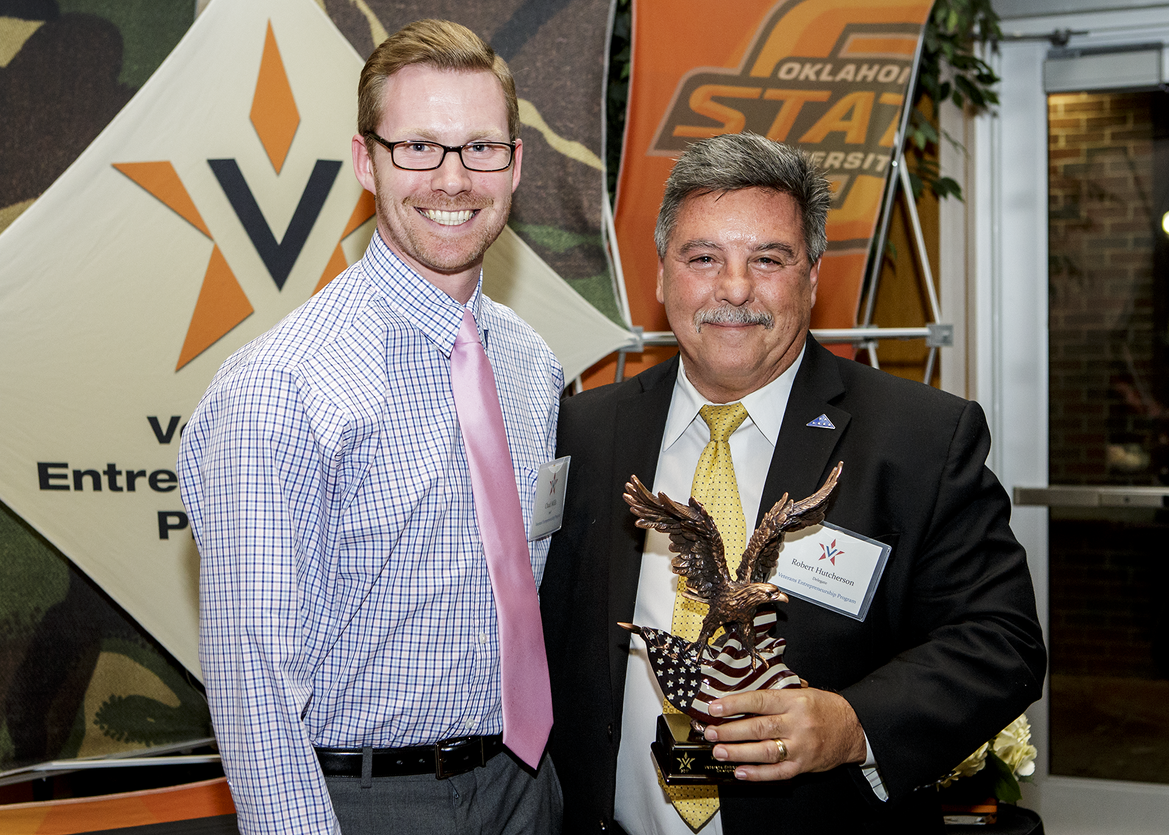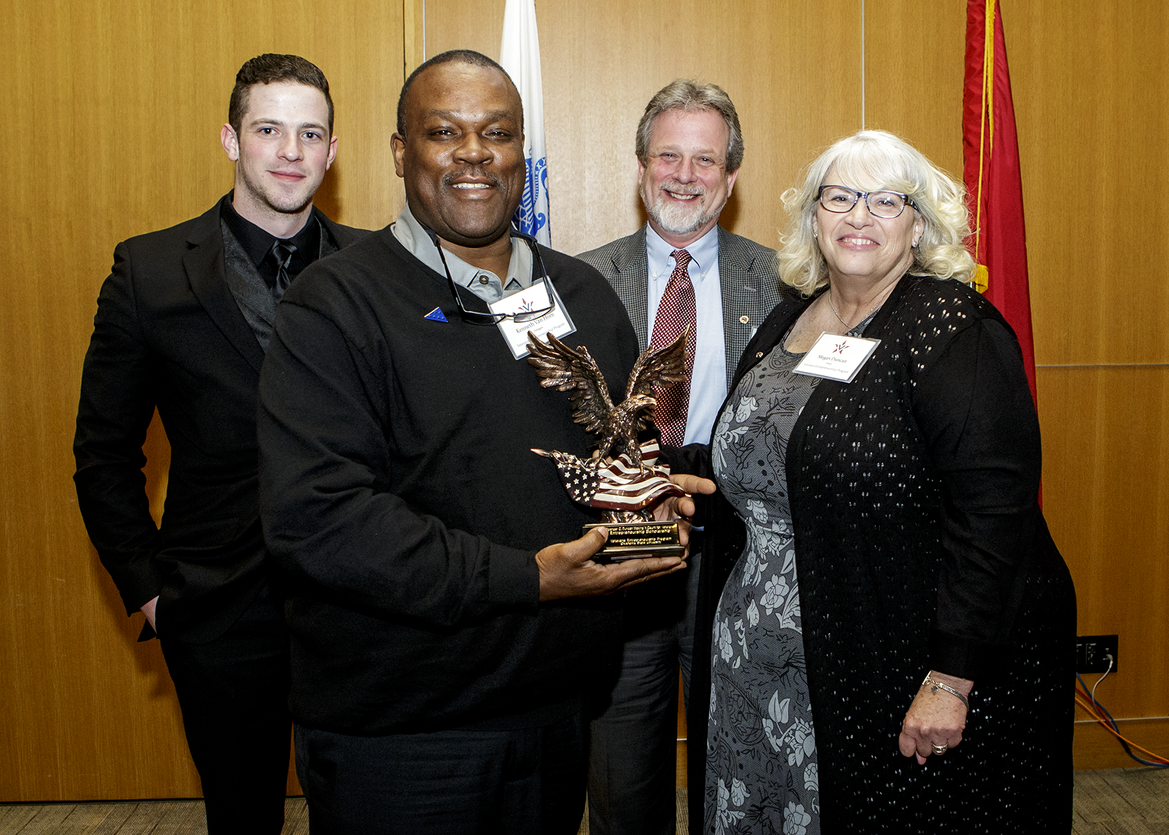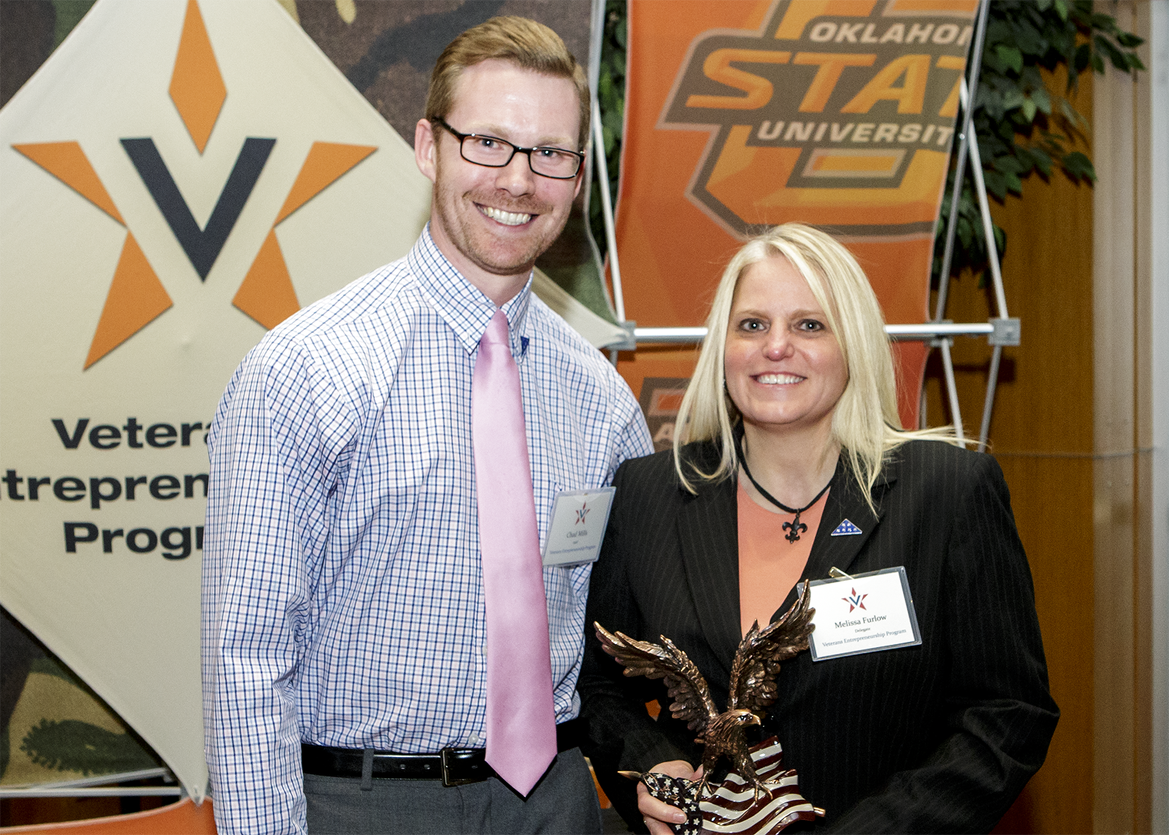 "I was very excited to have been accepted in to the Veterans Entrepreneurship Program, and I learned a lot of skill that I will utilize in my business," Sabree said. "My favorite part of the program was the negotiating class, where we learned how to incorporate trust, admiration and respect in to business negotiations. I also enjoyed learning about my personality and how to use it to complement my business. This program has inspired me, and I can't wait to bring what I learned to my business."
"This program was incredibly valuable, even though I have already been in the business world for six years now," Hutcherson said. "Attending the program was like having personalized mentoring. And I can definitely agree that this program is a 'boot camp,' they really pack the week full of information, and they have high expectations for us to meet. It was motivating."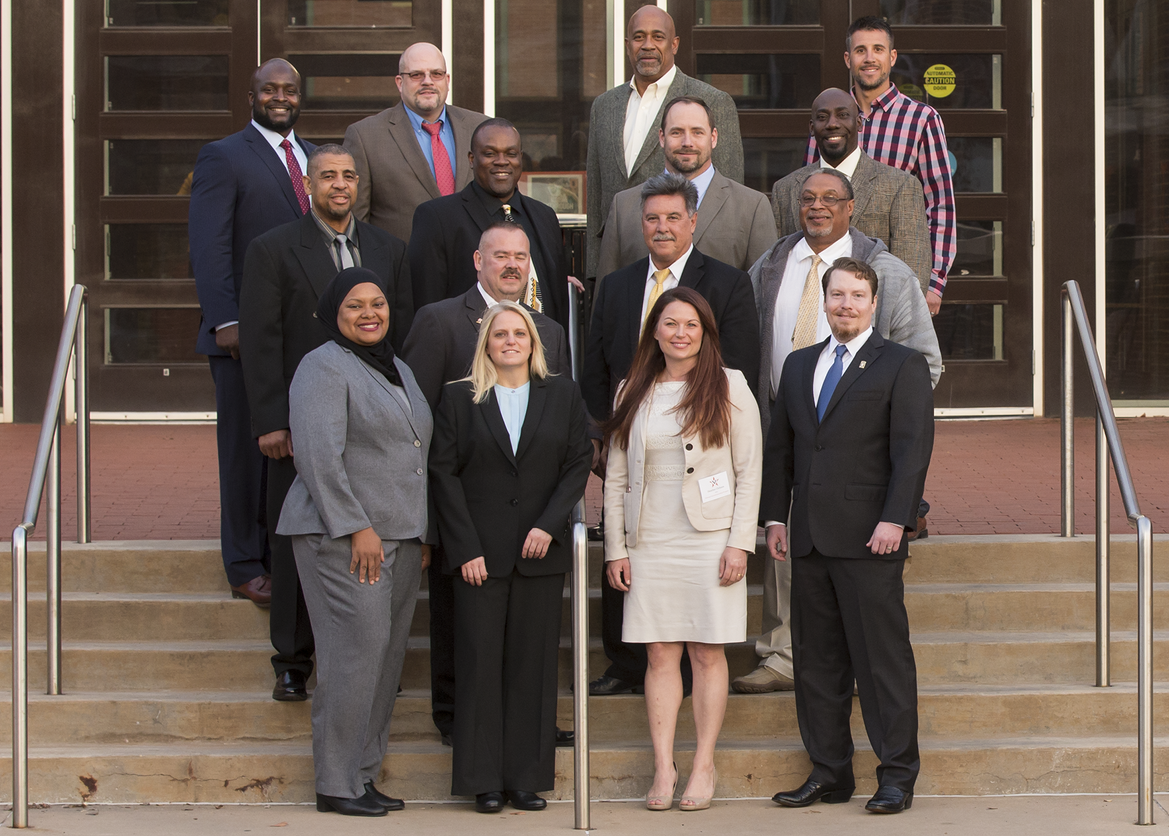 The eight-day residence provided hands-on learning and interaction with world-class faculty, guest entrepreneurs, business experts and others. The boot camp exposed the participants to the "nuts and bolts" of business ownership through experiential workshops and lessons. There was no cost to veterans to participate – the entire program was provided free of charge by grant funding as well as OSU alumni and donors that have a passion for both veterans and entrepreneurship.
The VEP is presented by the Riata Center for Entrepreneurship and School of Entrepreneurship in the OSU Spears School of Business and offers a three-stage learning experience. Participants complete online self-study sessions over a five-week period in December and January, travel to OSU's Stillwater campus for the eight-day on-campus boot camp, followed by 10 months of ongoing mentoring from entrepreneurship experts at OSU and online peer-to-peer networking.
To view photos from VEP, visit https://flic.kr/s/aHskPQBZiS.
For more information about the VEP, visit http://riata.okstate.edu/veterans/.
Follow VEP on Facebook: https://www.facebook.com/VeteransEntrepreneurship/.